Quality Service With Your Satisfaction in Mind
Save Home Heat Company prides itself on a few things – quality service, honest advice, sustainability, and your satisfaction! We work hard to earn your trust and exceed your expectations because we want you to be satisfied with each and every service we provide. With a multiple-year Denver/Boulder BBB A+ rating and accreditation, and several BBB Gold Star Awards, our work speaks for itself.
Our goal is to help you improve the comfort of your home, and empowering you with the knowledge and freedom to make informed decisions with no pressure from us is our tried and true method for making that happen. If you are in need of toilet repair or toilet installation in the Denver, CO area, Save Home Heat Company is here to help.
Toilet Services We Offer:
Toilet Repairs
Toilet Replacements
Toilet Installations
Low-Flow & Ultra Low-Flow Models
Dual Flush Toilets
Free Installation and Replacement Quotes
Trustworthy Toilet Repairs for Denver
We know just how much of an inconvenience a malfunctioning toilet can be. If your toilet is having issues like leaking, blockage, or constant running water, it may be a sign that repairs are needed. Consider having one of our skilled plumbers take a look. We'll get the bottom of what is causing the problem, and suggest a repair that will resolve the issue so you can enjoy the comfort of a fully functional fixture once again. Save Home Heat Company won't push a service on you, but instead inform and educate you on what repairs we feel are necessary so you can make the decision for yourself!
Signs Your Toilet May Require Repair:
Constant Running Water
Overfilling/Underfilling
Leakage
Poor Flushing
Blockage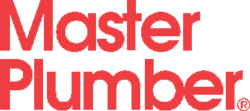 Replacing a Toilet With You In Mind
In the market to replace a toilet, or perhaps upgrade an older model to a newer, more efficient model? Save Home Heat Company can help with that! We offer top quality Toto and America Standard brand standard low-flow and ultra low-flow toilets and even have dual-flush models available. All of the models we offer meet Colorado's 1.28gal/flush standard. If you would like a free, no-pressure quote on a replacement, we're more than happy to help you decide on which model will be a perfect fit for your home!
Since 1979, Save Home Heat Company has been providing Denver with the highest standard of home comfort and convenience services. For a free toilet replacement price quote, to schedule a service, or if you have any questions, please give us a call today.
Our Complete Line of Quality Home Services Includes:
AC Repair, Maintenance, and Installation – Ductless & Central Systems
Furnace, Boiler, and Heat Pump Repair, Maintenance, and Installations
Hot Water Baseboard and Radiant Floor Heating System Service & Installation
Household Plumbing Services
Complete Residential Electrical Services
Central Indoor Air Quality (IAQ) Products
Water Heater Repairs & Installation – Standard, High Recovery, Tankless, and more