Toilet Repairs and Installations You Can Depend On
From the day we started in 1979 to today, we've always been focused on providing exceptional service, promoting sustainability, and our number one priority, your best interests. Never in the business of forcing a sales pitch or suggesting unnecessary repairs, Save Home Heat Company wants to help you improve the level of comfort in your home by giving you the knowledge to make informed decisions.
We've had an A+ BBB rating and accreditation for many years, and several BBB Gold Star Awards to show for our dedication to honestly and professionalism. There are many other testaments to our commitment to customer satisfaction. If you're in Lafayette, CO and in need of toilet repairs or toilet installation services, Save Home Heat Company would love to help!
Toilet Services We Offer:
Toilet Repairs
Toilet Replacements
Toilet Installations
Low-Flow & Ultra Low-Flow Models
Dual Flush Toilets
Free Installation and Replacement Quotes
Reliable Toilet Repairs for Lafayette
Malfunctioning toilets are a serious frustration, and never something you want to have to deal with. When your toilet is experiencing issues like blockage, leaking, or overfilling, Save Home Heat Company can help! Let one of our friendly, experienced plumbers take a look and diagnose what is at the source of the problem, and make a repair recommendation that will resolve the issue. Having a functional toilet is important for your home health and comfort, and we'd love to help you with any toilet repairs you believe you may be in need of!
Toilet Repair Warning Signs
Constant Running Water
Flushing Issues
Overfilling/Underfilling
Blockage
Leakage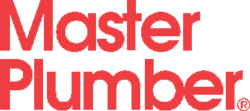 Lafayette's Trusted Toilet Installation Company
If you're considering replacing your old toilet or thinking about having a toilet installation performed, we're ready to answer all your questions! We have a variety of efficient, high-quality Toto and American Standard standard-flow and Ultra-low flow toilets, with both single and dual-flush models also available. Save Home Heat Company is a sustainable-minded company, and we are fully versed in conservation-ready models that meet Colorado's 1.28gal/flush standard. For a complimentary, no-commitment price quote on a replacement toilet, give us a call and let our knowledgeable staff help you make an informed decision.
Save Home Heat Company has been serving Lafayette with the best in a wide range of high-quality home services since 1979. For questions or free estimates on toilet repairs, toilet installations, or any of our other products and services, please give us a call today.
Our Complete Line of Quality Home Services Includes:
AC Repair, Maintenance, and Installation – Ductless & Central Systems
Furnace, Boiler, and Heat Pump Repair, Maintenance, and Installations
Hot Water Baseboard and Radiant Floor Heating System Service & Installation
Household Plumbing Services
Complete Residential Electrical Services
Central Indoor Air Quality (IAQ) Products
Water Heater Repairs & Installation – Standard, High Recovery, Tankless, and more