Reputable, Award-Winning Services for Lakewood
Save Home Heat Company has a reputation not only for our award-winning services but because we always have your best interests in mind. Since 1979, we've been providing highly quality home services for Lakewood, Co, and continue to strive for excellence in all of our services.
We work to earn your trust by not being salespeople, but through helping inform and educate you about our services so you can make the decisions on your own. Keeping you satisfied isn't just a one-time deal, we want you to be happy long after we leave your home. For all types of toilet repair and toilet installations, you can trust Save Home Heat Company.
Toilet Services We Offer:
Toilet Repairs
Toilet Replacements
Toilet Installations
Low-Flow & Ultra Low-Flow Models
Dual Flush Toilets
Free Installation and Replacement Quotes
Efficient Clogged Toilet Fixes and Toilet Repairs
Clogged toilet frustrating you? Don't worry. Our experienced plumbers can take a look and diagnose what's causing your toilet to leak, clog, or overflow. We'll offer you advice and a recommended repair, and if you want to proceed with the fix, we'll work hard to get the job done efficiently and to your satisfaction. We only use the highest quality products for our repairs, and you can count on our team to support you fully throughout and after our work is completed.
Common Issues That May Require Toilet Repair:
Cracked Seal
Damaged Flapper
Broken Handle
Faulty Fill Valve
Malfunctioning Tank Stopper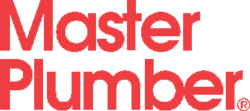 Lakewood's Preferred Toilet Installation Services
Curious about upgrading or replacing your old toilet? We can help you out. Our Toto and American Standard models are top quality, and from standard low-flow to ultra low-flow toilets, and the option of either single-flush or dual-flush models, we know you'll find the perfect fit to match the style and comfort of your home. Plus, as a sustainability and water-conservation minded company, we only offer models that meet the Colorado standard of 1.28gal/flush for our toilets. If you're interested in a replacement, let us help you make a decision with free price quotes and information, no commitment and never any pressure to buy, guaranteed!
The
team
at Save Home Heat Company is proud to serve Lakewood, and offer reliable, trustworthy toilet installation and toilet repair services.
Our Complete Line of Quality Home Services Includes:
AC Repair, Maintenance, and Installation – Ductless & Central Systems
Furnace, Boiler, and Heat Pump Repair, Maintenance, and Installations
Hot Water Baseboard and Radiant Floor Heating System Service & Installation
Household Plumbing Services
Complete Residential Electrical Services
Central Indoor Air Quality (IAQ) Products
Water Heater Repairs & Installation – Standard, High Recovery, Tankless, and more