Expert Superior Toilet Repair and Installations
At Save Home Heat Company, we're dedicated to exceeding your expectations in every aspect of your interaction with our company and the work we perform in your home. From your interaction with our friendly customer service team to the priority we place on quality and respecting your home, you can depend on exceptional service every time. We take pride in our long-running A+ rating with the Denver-Boulder Better Business Bureau and it is one of many testaments to our strong commitment to our customers in Superior, CO and surrounding communities.
From toilet repairs and minor fixes to complete toilet installation and replacement, you can rely on the experience and expertise of our staff Master Plumber and our high skilled plumbing team to supply you with reliable repairs and quality products.
Toilet Services We Offer:
Toilet Repairs
Toilet Replacements
Toilet Installations
Free Installation and Replacement Quotes
Low-Flow and Ultra Low-Flow Models
Dual Flush Toilets
Quality Toilet Repairs and Dependable Service in Superior
Dealing with toilets that won't function properly can be extremely frustrating. As one of the most important conveniences in your home, issues like small, steady leaks, constant running, or a broken handle can become a real headache for homeowners. From relatively minor problems like these to major plumbing issues, our plumbing team is dedicated to helping you find a solution that's long-lasting. We're confident that when you choose Save Home Heat Company for your toilet repairs, you'll be fully satisfied with both our service and the result.
Common Issues That Require Toilet Repair:
Damaged or Worn Out Flapper
Malfunctioning Fill Valve
Broken Handle
Leaky Tank Stopper
Cracked bowl
Leaking seals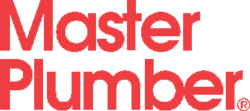 Toilet Installation for Superior Residents
In many cases, a simple toilet repair can do the trick to solve your problem, but there are certainly circumstances where replacing the toilet makes the most sense. One example would be if the toilet bowl is badly cracked and has a leak that will only get worse. Another reason that we hear from many of our customers is the desire to upgrade to a model that uses much less water, in line with current standards.
Low-Flow and Dual Flush Toilet Upgrades
Our plumbing team at Save Home Heat Company offers a full line of top quality toilets that provide a variety of benefits and performance features such as ultra low-flow and dual flush designs which meet or exceed Colorado's stringent 1.28 gallons-per-flush requirement. We'll take the time to walk thru all options with you, such as bowl height and shape choices, and fully and patiently answer all your questions about a new toilet so you can make an informed decision that's the right one for you!
Top Toilet Services in Superior
We've been proudly serving Superior area homeowners since 1979. For reliable home services in Superior, Save Home Heat Company offers the best in the business. To schedule service, request a free installation quote, or learn more about your toilet repair or replacement options, please give us a call today!
Our Complete Line of Quality Home Services Includes:

AC Repair, Maintenance, and Installation – Ductless & Central Systems
Furnace, Boiler, and Heat Pump Repair, Maintenance, and Installations
Hot Water Baseboard and Radiant Floor Heating System Service & Installation
Household Plumbing Services
Complete Residential Electrical Services
Central Indoor Air Quality (IAQ) Products
Water Heater Repairs & Installation – Standard, High Recovery, Tankless, and more