Erie's Best Toilet Repair and Replacement
As one of Erie, CO's most trusted home services companies, Save Home Heat Company has been providing top quality service and products to our customers for over 40 years. With a long-running A+ rating with the Denver-Boulder Better Business Bureau, and many other recognitions, you can have confidence that our top priority is customer satisfaction. From interacting with our friendly, helpful customer service team to working with our skilled plumbers to find the best solution for your home, we're confident you'll come away fully satisfied with your experience with our team.
If you're in need of an expert, reliable toilet repair or toilet replacement for your home in the Erie community, Save Home Heat can help. From minor fixes to complete toilet replacement, we are dedicated to providing exceptional quality and service from your first interaction to completion of the work you hire us to promptly perform.
Toilet Services We Offer:
Toilet Repairs
Toilet Replacements
Toilet Installations
Free Installation and Replacement Quotes
Low-Flow and Ultra Low-Flow Models
Dual Flush Toilets
Quality Toilet Repair and Responsive Service in Erie
The toilet is one of the more important plumbing fixtures in your home, so when it's not working as it should, it can be a major headache. Even small issues like a broken handle or leak can leave you frustrated. Getting these problems resolved quickly is important to making sure you're comfortable in your home, and we're here to help. With decades of experience treating issues just like this, our Master Plumber and our skilled plumbing team can help you find a solution that's effective and will stand the test of time.
Common Issues That Require Toilet Repair:
Damaged or Worn Out Flapper
Malfunctioning Fill Valve
Broken Handle
Leaky Tank Stopper
Cracked bowl
Leaking seals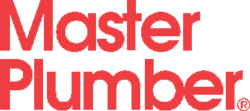 Toilet Replacement for Erie Homeowners
Many problems with toilets can be solved with a repair, but there are some situations where a toilet replacement is the most logical solution. This is usually because of the extent of the problem. In some cases, however, our customers desire to upgrade old, water-wasters to a modern model that more environmentally friendly and meets current standards.
Low-Flush & Dual Flush Replacement Toilets
Whatever the reason for considering a toilet replacement, we carry a full range of top quality toilets, offering a variety of features to help meet your priorities. All toilets that we install meet the stringent Colorado 1.28 gallons-per-flush standard, and we offer other models that go even further, with ultra low-flow and dual flush options also available. Optional bowl heights and shapes, to meet specific needs, are among other features we discuss with our customers when we provide a custom quote for their home.
Your Local Erie Toilet Service Pros
Serving the Erie community for decades, we can point you in the direction of specific products that are very popular and proven solutions for many of our customers, or help you find a just-for-you toilet that meets your specific needs.
To schedule service, request a free installation quote, or learn more, please give our team a call today!
Our Complete Line of Quality Home Services Includes:

AC Repair, Maintenance, and Installation – Ductless & Central Systems
Furnace, Boiler, and Heat Pump Repair, Maintenance, and Installations
Hot Water Baseboard and Radiant Floor Heating System Service & Installation
Household Plumbing Services
Complete Residential Electrical Services
Central Indoor Air Quality (IAQ) Products
Water Heater Repairs & Installation – Standard, High Recovery, Tankless, and more