Northglenn's Best Toilet Repair and Replacement
As one of Northglenn, CO's top home services contractors, Save Home Heat Company offers high quality products and dependable service from our entire team. With a long-running A+ rating with the Denver-Boulder Better Business Bureau, along with many other recognitions, we consider customer service a priority. When you choose Save Home Heat Company, you'll experience friendly, professional service from our office staff and our onsite plumbers, as well as exceptional quality and honest advice. Whether you're dealing with a minor toilet leak or a major problem, we'll make sure you are pleased with your experience and our work.
For toilet repair and toilet replacement, you can count on our highly skilled and experienced Master Plumber and our entire plumbing team. We take the time to talk you through all your options and answer all your questions so you can make unpressured, informed decisions.
From small fixes to toilet installations, no project is too big or too small. In all the work we perform, strong attention to detail is a priority.
Toilet Services We Offer:
Toilet Repairs
Toilet Replacements
Toilet Installations
Free Installation and Replacement Quotes
Low-Flow and Ultra Low-Flow Models
Dual Flush Toilets
Quality Toilet Repairs and Responsive Service in Northglenn
The toilet is one of the most important conveniences in your Northglenn home, so when it's broken, it can be extremely frustrating. Even minor problems such as a broken handle or small leak can lead to bigger problems and leave you searching for a reliable fix. We're here to help resolve your issue and ensure your home is running safely, comfortably and conveniently! With years of experience serving homeowners in our community, our plumbing team will respond promptly and help you find a solution that's effective and long-lasting.
Common Issues That Require Toilet Repair:
Damaged or Worn Out Flapper
Malfunctioning Fill Valve
Broken Handle
Leaky Tank Stopper
Cracked bowl
Leaking seals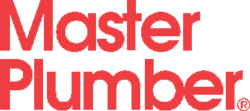 Toilet Replacement for Northglenn Homeowners
Many plumbing calls we get for toilets are minor problems that can be quickly fixed, but there are circumstances where toilet replacement is the only option that makes sense to consider. A badly cracked bowl, for instance, typically indicates it's time for a new toilet. In other cases, the existing toilet might be a big water consumer that's more than just a little obsolete by current toilet standards, and the homeowner wants to reduce water consumption.
Low-Flow and Dual Flush Replacement Toilets
Whatever your reason for considering a new toilet, we'll walk you through the replacement process step by step, and make choosing the right product for you a simple decision. We offer a full range of quality toilets, all of which meet our stringent Colorado 1.28 gallons/flush toilet standard. On top of this, there are other features you may want to consider, such as ultra low-flow designs, dual-flush models, a variety of bowl heights and shapes, and more. Our team will provide thorough explanations of these features, fully and patiently answer all your questions, and provide a variety of options that, based on your input, we feel make sense to consider – all in an informative, low-pressure manner.
Expert Toilet Repair and Installation in Northglenn
Save Home Heat Company has been helping Northglenn homeowners for decades, and we don't take it lightly that you're trusting us to work in your home. Whether you would like to schedule a simple repair or you're considering a complete toilet replacement, our friendly, helpful team can help.
Please contact us today for more information, to obtain a free installation quote, or to schedule a service call.
Our Complete Line of Quality Home Services Includes:

AC Repair, Maintenance, and Installation – Ductless & Central Systems
Furnace, Boiler, and Heat Pump Repair, Maintenance, and Installations
Hot Water Baseboard and Radiant Floor Heating System Service & Installation
Household Plumbing Services
Complete Residential Electrical Services
Central Indoor Air Quality (IAQ) Products
Water Heater Repairs & Installation – Standard, High Recovery, Tankless, and more