Variable-Output Furnaces Provide Unsurpassed Performance
November 18, 2020
More and more of our customers continue to upgrade their standard forced air heaters to variable-output furnaces. It's no surprise to us, because these proven, advanced furnaces provide unparalleled levels of comfort and quiet operation, along with the highest efficiency ratings available. In this blog, we'd like to take a closer look at the key features and components that make this possible, and review the benefits provided by these state-of-the-art furnaces.
Multiple Benefits of Variable-Output Furnaces
Variable-output furnaces do their job more quietly than any other gas furnace made. Their sound ratings are the lowest in the industry, and their operation is much less intrusive, as compared to other replacement furnace options. We've actually had customers comment that they couldn't tell just when the main furnace fan turned on and turned off. The most efficient furnaces we were installing 15 years ago couldn't make that claim.
They provide the most even heating around the home, normally reducing or even eliminating significant temperature differences between different rooms and levels of the home. The reason: Variable-output furnaces provide longer heating cycles, at lower, quieter fan speeds, allowing more time for temperatures to equalize around the house.
Wide temperature swings between heating cycles (when the furnace is 'off') are greatly reduced with variable-output heating systems, and the temperature setting on the thermostat is tracked more accurately.
Your furnace filter – and central humidifier, if you've got one – do a job better when matched with a variable-output furnace. Due to the longer heating cycles associated with these advanced systems, central IQA products such as humidifiers, high performance air filters, and air purifiers are given more time to perform their functions. This is one of the great, unsung benefits of variable-output heaters (and their sibling 2-stage furnaces) that can be a strong consideration for homes whose air is especially dusty or dry.
These furnaces provide the lowest electrical and gas consumption of any type of gas furnace made, which of course equates to the lowest operating costs! The variable-output furnaces that our team installs have efficiency ratings of 98% and 99% AFUE (Annual Fuel Utilization Efficiency), which is the accepted standard measure for comparing different designs and brands of furnaces.
Variable-output furnaces have the smallest carbon footprint of any gas furnace you can buy. All of the variable-output furnaces that we install meet the new ENERGY STAR Most Efficient 2020 criteria, which recognizes ultra-high efficiency products, distinguishing them from other high quality ENERGY STAR certified products.
Would a variable-output furnace solve annoying heating problems in my house?
Advanced Design and Components

Variable-output furnaces use proven technology, and we have been installing and servicing them for well over a decade. Due to the many benefits they provide, their popularity continues to grow. Along with a handful of other products that we install, customer feedback is extremely positive. So how do they do it? We hope a closer look at some of the key components used in variable-output equipment, and a brief explanation of what they do, will help answer that 'burning question.' If you'd like further translation, homeowners in the Denver-Boulder area can count on our friendly, knowledgeable home comfort team at Save Home Heat Company to fill in all the blanks in an informative, low-pressure manner.
Variable-speed fans.

Both the main blower that circulates air around the home and the exhaust fan that removes combustion gases to the outdoors have variable-speed motors. These highly efficient motors start up and shut down gradually, at very low speeds, so that the beginning and end of the heating cycles are not as noticeable. The fan speeds are adjusted automatically by the furnace to match heating output, so under many conditions the fans are running at lower, quieter, more electrically conserving speeds.

Modulating gas valve and heat output.

The gas valve on these furnaces automatically adjusts from 100% down to as low as 35% of the furnace's rated heat output, allowing the unit to match the varying heating needs of the house much more efficiently and accurately than a standard single-stage furnace is capable of. Closely monitoring warm air output temperatures with a high quality sensor installed in the ducting near the furnace, the solid state furnace control automatically throttles up and down the gas valve and the two fans, as needed, accurately matching the heating needs of the home. Wasted heat is dramatically reduced as the furnace continuously monitors its own performance, making adjustments in precise 1% steps to maintain superior comfort and efficiency.

Sealed Combustion Venting.

Sealed combustion venting, which isolates the burners, exhaust gases, and combustion air from the indoor air supply, has been used for many years on a variety of heating equipment, as well as certain water heaters. This well-established venting design often incorporates twin vent pipes of 3" diameter plastic PVC pipe (exhaust temps are very 'cool') which are installed either thru a nearby sidewall of the house or in some cases up through the roof. The 'sealed' nature of this design helps reduce operating sounds, and also provides another level of protection for you and your furnace. Whether it's concern about toxic exhaust gases potentially back-drafting into the home, or indoor air contaminating the furnace's combustion air and adversely affecting the heat exchanger (think laundry and workshop items), sealed combustion venting, professionally installed in the right application, is also the safest venting approach. It's standard on many 90-plus efficient furnaces, including all variable-output units.
Variable-Output Furnaces & Variable-Output Central AC: A Match Made In Home Comfort Heaven!
Imagine a very high efficiency, very quiet central air conditioner that automatically raises and lowers its cooling output depending on the outdoor temperature, providing just the amount of cooling needed, 24/7, throughout the summer. Introducing the variable-output central air conditioner. Think of it as a cooling season mirror image of a variable-output furnace, providing many similar benefits as its namesake heater, but for central AC instead of heating. Very quiet, super-efficient, providing enhanced comfort and more accurate cooling are some of the benefits that variable-output central AC systems offer. Just like variable-output furnaces are for heating, these units represent the ultimate in central AC performance and comfort. Together, they offer the ultimate in home comfort and efficiency that can be achieved from a central forced air heating and air conditioning system.
In addition, of special note, is the variable-output heat pump option, which provides the exact same central air conditioning benefits mentioned above, plus the added bonus of the heat pump design which also provides heating to complement the furnace during the heating season, creating what is known as a highly efficient 'dual fuel heating system.' One of our knowledgeable comfort advisers would be glad to provide more information about heat pumps and dual fuel systems in a pressure-free, informative manner.
Installation Expertise Is Crucial
From the initial detailed inspection of your home and existing heating system, including a close examination of the supply and return-air ducting and accurately sizing new equipment, to careful, highly focused installation and setup of your new heater, all new furnace installations require a high level of professional expertise to ensure your job is done to exacting standards, assuring optimal performance. When installing a new variable-output furnace, it's crucial to have the work performed by an HVAC contractor that is very experienced installing and servicing this type of equipment. From accurately checking and adjusting the temperature-rise at the top and bottom ends of the unit's output range, to correct placement of the remote sensor, installing smooth duct transitions with user-friendly filter access, and more, the right installation team will make all the difference in the world for your comfort and in keeping heating bills their lowest. In the Denver-Boulder area, the team that many homeowners have been trusting for over 40 years is Save Home Heat Company.
Consult Our Home Comfort Team Today!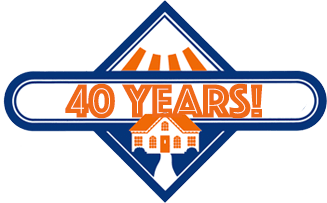 Homeowners in the Denver-Boulder Metro area, please give us a call to discuss replacement furnace options that make sense for your unique circumstances. If after learning more, our home comfort adviser feels that a variable-output furnace makes sense for you and your home, we'll gladly provide a free, low-pressure install quote. If we conclude that other options might be a better fit, or are well worth considering, we'll take the time to explore them with you, fully answering all your questions, so that you can make an informed decision on how you feel comfortable proceeding. Here's to a home comfort investment that will last you many happy years!
Please contact me to schedule a free furnace replacement quote!