Understanding Water Heaters in Arvada
At Save Home Heat Company, we know how important it is to have a fully functional water heater in your home in Arvada, CO. It's one of those conveniences we tend to take for granted – until it stops working! We've been serving the hot water and home comfort needs of Arvada and Jefferson County homeowners since we opened our doors in 1979. Our plumbers and technicians are highly skilled and experienced at repairing, installing, and replacing a wide variety of water heaters, including standard and high recovery tank models, and high-efficiency tankless water heaters.
We're known for:
Our extensive experience with a broad range of water heater designs
Offering free second opinions on repairs
Fully educating our customers so they can make informed decisions
Having a strong background in total home energy conservation
Maintaining a long-term A+ rating from the BBB
Being fully licensed and insured
Having a friendly, courteous, helpful crew in the office & in the field
Some other testaments to our strong commitment to excellence and customer service are numerous Angie's List Super Service Awards, BBB Gold Star Awards, and performance awards from Xcel Energy and Lennox Industries, among others. These distinctions help underscore our daily commitment to maintaining high standards.
Installing and Replacing Water Heaters
At Save Home Heat Company, we take the time to help you understand the energy efficiency and recovery and delivery ratings of different water heaters, so that you can choose the best match for your needs in your Arvada home. We present options that make sense for you to consider, in a low-pressure manner.
Quality Gas & Electric Tank Water Heaters
We offer a wide selection of high quality traditional tank type water heaters in a range of sizes, efficiencies, and recovery ratings. Available in electric, natural gas, and propane, we're certain to have a hot water solution to accommodate virtually any home hot water needs.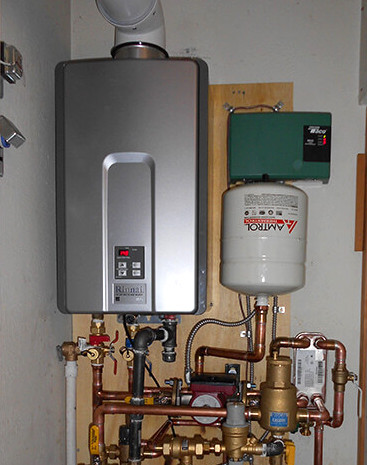 High Efficiency Tankless Water Heaters
Our Save Home Heat Company holds extensive experience installing and servicing high efficiency tankless water heaters. These are compact, reliable systems worth considering in the right application. Our represented tankless brand is strongly supported in our market.


Indirect-Fired Water Heaters and More!
For homes with a hot water central heating system powered by a boiler, we install indirect-fired water heaters as a high efficiency option with great recovery rates. These systems get their heat from the boiler in their own prioritized zone, and come backed by strong warranties from trusted, reputable manufacturers. Our extensive water heater product line also includes quality sidewall and power venting tank type water heaters as well as electric point-of-use and whole-house hot water boosters. We have experience with the increasingly popular hybrid electric heat pump water heaters, too.
Our friendly, courteous plumbers will:

Arrive on time for your appointment in a well-marked company vehicle
Be presentable and dressed in a clean company uniform
Perform your water heater installation with great attention to detail
Work efficiently and clean up thoroughly when done with your job
Present you with complete documentation of your new equipment & your purchase
Walk you through our work and patiently answer all your questions
We'll keep our work area clean. From shoe covers to tarps, we'll take the needed steps to protect your property. Our job won't be considered done until we've removed all waste from your property and cleaned up completely. After we're gone, we'll follow up with you to make sure you're 100% satisfied with your purchase and our work.
Repairs for Arvada Water Heaters
If the water heater in your Arvada home isn't working properly, the technicians from Save Home Heat Company can efficiently determine the cause of the problem, and provide an honest, professional assessment and recommendations. Depending on the age of the water heater and the nature of the problem, it might make sense to perform repairs, if not too costly. We understand the inconvenience of losing your hot water, and we make restoring your water heater to proper function a top priority.
In other cases, if the existing tank is not worth repairing, we're prepared to have the difficult conversation with you about replacement. We stock the most common gas models at our local warehouse and have excellent availability of many other models from our area suppliers. The superior quality tank-style water heaters that we sell are not available at the local big box stores.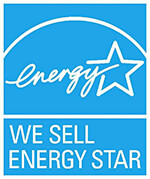 Valuable Water Heater Rebates!
Certain high efficiency water heaters our team installs may qualify for valuable rebates in Arvada! For more details, visit our Rebates & Incentives page or speak with one of our dedicated comfort advisers with any questions and to receive a free, no obligation installation quote.
Dedicated Water Heater Service and Installation in Arvada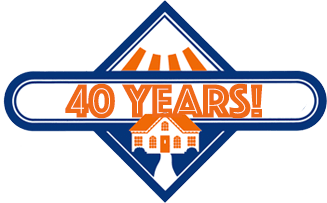 You can count on our strong commitment to professionally serving our community for four decades. Save Home Heat Company will always give you water heater advice that's based on our many valuable years of experience, and that is always in your best interests.
To learn more about the water heater services and products that we offer for homes in Arvada, please give Save Home Heat Company a call today.
Our Complete Line of Quality Home Services Includes:
AC Repair, Maintenance, and Installation – Ductless & Central Systems
Furnace, Boiler, and Heat Pump Repair, Maintenance, and Installations
Hot Water Baseboard and Radiant Floor Heating System Service & Installation
Household Plumbing Services
Complete Residential Electrical Services
Central Indoor Air Quality (IAQ) Products
Water Heater Repairs & Installation – Standard, High Recovery, Tankless, and more