Expertly Servicing Water Heaters Throughout Boulder

The technicians and plumbers from Save Home Heat Company are prepared to promptly repair, replace, or install a new water heater for you in your home or property in Boulder and the surrounding area. We've been providing expert, knowledgeable, dependable service to the Boulder community for 40 years, and we'd like to provide you with the benefit of our experience.
Our strong background in total home energy, combined with many years servicing a broad range of high efficiency and standard residential hot water systems, gives us a unique perspective to recommend courses of action and products that are the best fit for you and your home.
Our customers respect us for: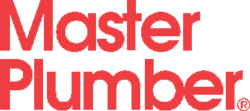 Our commitment to fully educating them on our findings and recommendations, and answering any questions, so they can make informed decisions
Maintaining an A+ rating with the BBB
Having highly skilled, courteous technicians and plumbers
Providing high quality, manufacturer-approved repair parts and a broad range of quality equipment
Offering system replacement and upgrade options in a low-pressure, informative manner
Communicating clearly and providing complete documentation of all major products installed and services performed
Striving to be highly responsive to our customers at all times
Following up after work is completed, to make sure our customers are 100% satisfied
Reliable Water Heater Installation
You can rely on Save Home Heat Company to provide water heater service that will be highly responsive to you. If it's time to look at replacement equipment, our product line is plenty broad to suit virtually any home hot water needs. Some products have UEF efficiency ratings that may even qualify for valuable rebates!
Quality Gas & Electric Tank Water Heaters
The line of high quality traditional tank type water heaters that our plumbing team installs offers a wide variety of sizes, efficiencies, and especially, recovery ratings to suit most any residential need. Available in natural gas, propane, and electric models, many of these water heaters have features and options that are not available at the local big box stores.
Indirect-Fired Water Heaters and More!
If you have a hot water central heating system in your home, powered by a boiler, we also specialize in indirect-fired water heaters that can be connected to the system as its own prioritized zone. Getting their heat from the boiler, indirect water heaters don't have a flue stack, are highly efficient, have great recovery rates, and are backed strong warranties from established, reputable manufacturers. For special applications, our water heater line also features quality sidewall and power venting tank-type water heaters, and electric point-of-use and whole-house hot water boosters. We are also well versed with the new hybrid electric heat pump water heaters that are beginning to carve a niche in the market. Whatever your hot water need, we are prepared to help match you with the heater that best fits your needs.
Our customers trust us to:

Respect them and their homes
Arrive on schedule in a clean, well-marked fleet vehicle for all appointments
Perform our work efficiently and complete it promptly
Clean up our workspace thoroughly when we're done
Fully explain all work that was done and answer all questions they might have
Make sure they are completely satisfied with our work
Conduct ourselves in a friendly, professional manner in all of our dealings with them
We stock several of the most common tank models in our local warehouse, and availability is very good on many others through our network of area suppliers. We'll get your hot water back on as quick as possible, using quality products that you can depend on for years to come.
When we replace your old water heater, we'll carefully and cleanly remove the old unit from your premises, and it will be disposed of properly through our company recycling program. All work will be performed in complete accordance with manufacturer and local code requirements.


Repairing Water Heaters in Boulder
We understand. Not having hot water in your home can be stressful, and it always seems to happen at the worst of times (when isn't it?). At Save Home Heat Company, we strive to be highly responsive when a customer's water heater stops doing its job. Our technicians and plumbers will efficiently and expertly diagnose your hot water issue and help you decide if the nature of the problem is one that it makes sense to consider repairing. If repairs are possible and make sense to consider, we'll provide you a firm price quote to get your system back up and running asap.
If the age, condition, or nature the repairs required for your water heater dictate that a different approach might make more sense, then we'll be prepared to help you compare a variety of replacement options, as well as repair costs, so you can decide on the course of action that works best for you. Our decades of experience allows us the ability to make recommendations that you can rely on, that we feel are in your best interests – but we are all about you making an informed decision that you feel comfortable with.
Hot Water Recirculation Systems
Tired of waiting for the hot water to show up at the tap? Save your time, money, and water by investing in a how water recirculation system. Reach out and ask our experienced plumbing team to learn more. We can help you determine if this type of system is right for you and your home, and are more than glad to provide a free installation quote!
Water Leak Detection Systems
Our plumbing department also installs whole-house water leak detection systems that feature a master control, remote sensors, and an inline whole-house water shufoff valve. We represent quality water leak detection systems that have WiFi capabilities and provide homeowners with water usage analytics.
Valuable Water Heater Rebates!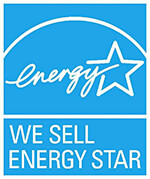 Valuable rebates for the installation of certain high efficiency water heaters may be available in Boulder. Please visit our Rebates & Incentives page for more information, or speak with one of our friendly comfort advisers for details and to get a complimentary, no obligation installation quote. We'll always help you obtain the greatest savings for your hot water investment.
Boulder's Water Heater Pros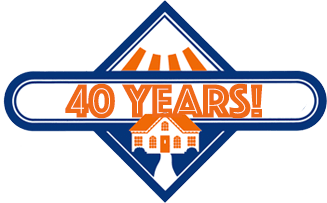 Whether it's priority repairs or replacement, or an upgrade to your home's current hot water heater, call Save Home Heat Company today for high quality, professional service. Our dedicated team will strive to exceed your expectations and earn your trust and future business, every time you give us the opportunity to work in your home.
Contact Save Home Heat Company today, and see the difference that our highly customer-focused process will make for you. Please keep us in mind for all your home heating, cooling, plumbing and electrical needs.
Our Complete Line of Quality Home Services Includes:
AC Repair, Maintenance, and Installation – Ductless & Central Systems
Furnace, Boiler, and Heat Pump Repair, Maintenance, and Installations
Hot Water Baseboard and Radiant Floor Heating System Service & Installation
Household Plumbing Services
Complete Residential Electrical Services
Central Indoor Air Quality (IAQ) Products
Water Heater Repairs & Installation – Standard, High Recovery, Tankless, and more