Knowledgeable and Experienced With All Denver Water Heaters
At Save Home Heat Company we're highly experienced with installing, replacing, and repairing a wide variety of water heaters in Denver, CO. Our locally owned and operated company has been serving the Mile High City and surrounding communities since 1979. We have maintained an A+ grade with the Denver-Boulder Better Business Bureau and other organizations for many years. We're dedicated to doing your job right and earning your trust and your future business.
We're known for:
Being home comfort specialists
Having a highly skilled, knowledgeable team
Expertly assisting our customers will all available rebates and new install incentives
Offering high quality water heater options
Being local industry leaders in residential hot water applications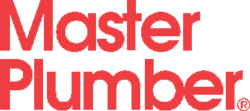 The high-quality tank type water heaters that we install are not available at the big box stores, and we offer a broad range of high recovery and high-efficiency units.
Installing and Replacing Water Heaters in Denver
When you need a new water heater for your home in Denver, Save Home Heat Company will carefully and meticulously take care of each step of the project for you. We'll make sure that your new water heater is properly sized and expertly installed, and that you are fully satisfied with our work.
High Performance Gas & Electric Tank Water Heaters
Our Denver plumbing team at Save Home Heat Company carries an extensive range of different sizes, efficiencies, and recovery ratings to accommodate virtually all residential hot water needs. We install natural gas, propane, and electric models, and many of the water heaters we install are equipped with features and enhancements that you won't be able to find at your local big box retailer.
Indirect-Fired Water Heaters and More!
In homes with a hot water central heating system powered by a boiler, we can install an indirect-fired water heater. This special type of water heater is connected as its own prioritized zone, and gets its heat straight from the boiler. Indirect water heaters are high efficiency options that come with strong warranties backed by established manufacturers. Additional water heaters for specific applications that our product line accounts for include sidewall and power venting tank type water heaters, as well as electric point-of-use and whole-home hot water boosters. You can even turn to our team for the latest in hybrid electric heat pump water heaters!
Our highly skilled plumbers will:

Arrive in a clean, well-marked company vehicle
Carefully review with you work to be performed
Use shoe covers and drop clothes, as needed, to keep your home clean
Work steadily and efficiently
Provide complete documentation when your job is completed
Walk you through the completed work and gladly answer any questions
Leave their work area cleaner than they they found it
A properly sized new water heater could increase your supply of hot water and provide more reliable, more efficient operation at the same time. Part of our process includes carefully listening to your input so that we can recommend options that are the best match for your home and your needs.

Fixing Broken Water Heaters
Save Home Heat Company knows how stressful it can be to have a broken water heater in your Denver home. It's one of those things we tend to take for granted – until the hot water tap runs cold! We offer 24/7 availability for issues that need to be resolved as soon as possible, and we maintain an inventory of the most common models in our local warehouse.
We'll provide efficient, accurate diagnosis of any problem with your existing water heater, and if it makes sense to consider repairs on the unit, we'll provide you with a firm price quote and be prepared to get your hot water back online 'asap.' If factors such as age or condition of your heater are significant, or if very costly, major repairs are required, we'll be prepared to have the difficult conversation with you about potentially replacing your water heater. Our assessments will always be reliable and accurate, and our team will always have your best interests in mind. No hard-sell, no high-pressure sales.
Hot Water Recirculation Systems
Hot water recirculation systems are a very popular hot water option for homes that don't get as much attention as they deserve. Waiting for the water to warm up when you turn on a tap or the shower in the morning means wasted time, water, and money! Ask our experienced team for more information about a hot water recirculation system and a free installation quote.
Water Leak Detection Systems
We also install whole-house water leak detection systems. These systems feature remote sensors, a master control, and an inline whole-house water shutoff valve. Not only that, the specific whole-house water leak detection systems we install can provide you with water usage data and have WiFi capability!
Valuable Water Heater Rebates!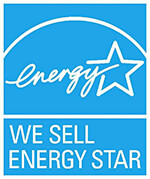 Valuable rebates for certain high efficiency water heaters that we install may be available in Denver! Please visit our Rebates & Incentives page for more information, or speak with one of our friendly comfort specialists for details and your free, no obligation installation quote. You can count on us to help you find the maximum savings for your hot water investment.
Your Local Denver Water Heater Team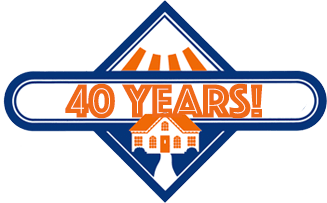 You can count on Save Home Heat Company's technicians and plumbers to be highly responsive to your water heater needs in Denver and to provide expert, professional water heater service when you contact us. Please keep us in mind for all your home heating, cooling, plumbing, and electrical needs. Please give us a call us today, and see the difference that our highly customer-focused process will make for you and your home.
Our Complete Line of Quality Home Services Includes:
AC Repair, Maintenance, and Installation – Ductless & Central Systems
Furnace, Boiler, and Heat Pump Repair, Maintenance, and Installations
Hot Water Baseboard and Radiant Floor Heating System Service & Installation
Household Plumbing Services
Complete Residential Electrical Services
Central Indoor Air Quality (IAQ) Products
Water Heater Repairs & Installation – Standard, High Recovery, Tankless, and more