Water Heater Service Expertise in Golden
Our highly skilled technicians and plumbers at Save Home Heat Company provide responsive, reliable water heater service for homeowners in Golden, CO. We have been providing dependable water heater repairs, installations, replacements, and upgrades in Golden and surrounding communities for over 40 years, and we have a strong commitment to lasting, quality hot water solutions and customer satisfaction.
We have a strong background in total home energy and bring many years of experience and a high level of expertise servicing a wide variety of high efficiency and standard home hot water systems to our current offerings. We have the ability to recommend services and hot water products that are most appropriate for you, your home, and your hot water needs.
Our customers respect us for:
Our commitment to fully educating them on our findings and recommendations, and answering any questions, so they can make informed decisions
Maintaining an A+ rating with the BBB, Google, and many others
Having highly skilled, courteous technicians and plumbers
Providing high quality, manufacturer-approved repair parts and a broad range of quality equipment
Offering system replacement and upgrade options in a low-pressure, informative manner
Communicating clearly and providing complete documentation of all major products installed and services performed
Striving to be highly responsive to our customers at all times
Following up after work is completed, to make sure our customers are 100% satisfied
Professional Water Heater Installation in Golden
When you turn to our team for water heater service in Golden, you can be confident that we'll do our best to provide you with prompt, professional attention. Our water heater line is broad and represents several established, quality manufacturers. We carry a wide variety of different designs and sizes of equipment to accommodate virtually any residential hot water need. Some models that we install may have UEF (Uniform Energy Factor) ratings that qualify for valuable rebates.
For every water heater replacement we perform, our team exercises great care in removing your old system and installing the new heater, protecting your home in the process. Your old water heater will be properly disposed of thru our company recycling program. All installation work is performed with great attention to detail and in full accordance with all local code and manufacturer requirements, ensuring you the safest, most efficient operation and reliable lifespan.
High Quality Gas & Electric Tank Water Heaters
Our team at Save Home Heat Company offers a broad selection of high quality tank type water heaters, available in natural gas, propane, and electric models. We install a variety of sizes, efficiencies, and recovery ratings to meet virtually any home hot water need. Many of the water heaters we install come equipped with features, and offer enhanced performance options that you probably won't find offered at your local big box retail outlet.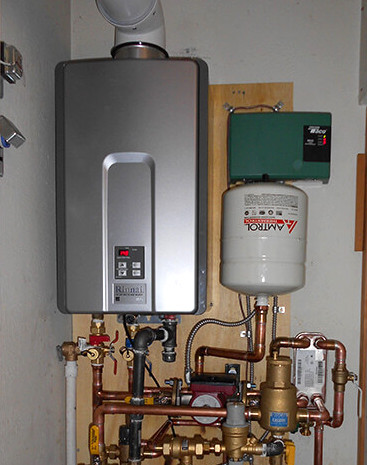 High Efficiency Tankless Water Heaters
Our team is also highly experienced installing, replacing, and servicing high efficiency tankless water heaters. The tankless water heater line we represent is highly rated and well established in the industry, and is well represented in the Front Range for excellent customer support, if needed. Tankless water heaters are compact, highly efficient, and high performance options worth considering for some homes. Our expert plumbing team would be glad to help you determine if a tankless system is a good call for your home and your needs. You can depend on our expertise to properly size your tankless hot water system.
Indirect-Fired Water Heaters and More!
If your home uses a boiler to power a hot water central heating system, another one of our specialties are indirect-fired tank type water heaters. These heaters have no flue pipe and can be connected to the boiler system as a prioritized zone, using the heat from the boiler to achieve exceptional recovery rates in a storage tank that experiences very low heat loss. These high quality, proven systems are backed with great warranties and are made by a number of reputable manufacturers. Our versatile, quality, hot water product line also features special-application sidewall- and power-venting tank type heaters, as well as electric point-of-use and whole-house hot water boosters. We're also experienced installing and servicing hybrid electric heat pump water heaters which are starting to earn a place in our market. For all your home hot water needs, you can trust that our team has the experience and expertise needed to fit you with the right product for your unique situation.
Our customers trust us to:

Respect them and their homes
Arrive on schedule in a clean, well-marked fleet vehicle for all appointments
Perform our work efficiently and complete it promptly
Clean up our workspace thoroughly when we're done
Fully explain all work that was done and answer all questions they might have
Make sure they are completely satisfied with our work
Conduct ourselves in a friendly, professional manner in all of our dealings with them
We keep our local warehouse stocked with several of the most common tank type water heaters, and we have excellent availability on many other systems through our local and regional network of suppliers. The enables our team to typically provide fast turnarounds on most water heater replacement jobs we perform.
Dependable Hot Water Heater Repairs in Golden
When your hot water isn't working, it can be a frustrating experience with the disruption to your daily routines it often means. Our team at Save Home Heat Company fully understands the high priority of this situation, and we are prepared to provide rapid response if your water heater goes down. You can depend on our plumbers and technicians to provide efficient, expert diagnosis and to accurately identify the exact nature of the problem. We'll help you determine if the issue is worth repairing, and in situations where a repair is worth considering, we'll provide a firm price quote for our recommended service. No hidden prices, and we'll take the time to answer all your questions and make sure you understand our findings and recommendations, so you can make an informed decision on how to proceed.
Should the age and/or condition of your water heater, or the extent of the repairs be such that a replacement makes sense to consider, we'll present you with a low-pressure comparison of the repair costs versus your potential replacement options. Again, we'll take the time to fully explain our recommendations and answer all your questions, so you can make a decision you'll feel comfortable with, now and in the future. No hype, and sales agenda. Just professional service focused on your best interests.
Valuable Water Heater Rebates!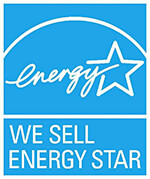 Valuable rebates for the installation of certain high efficiency water heater models might be available in your area. Our Rebates & Incentives page has current information, or you can speak to one of our friendly comfort team members for additional details and a completely free water heater installation quote. You can count on Save Home Heat to help you find the maximum savings when selecting a new hot water heater in your Golden home.
Highly Experienced Water Heater Service in Golden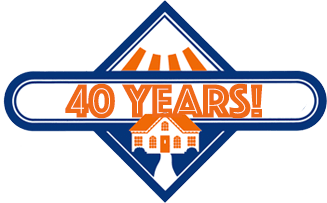 From performing priority repairs to upgrading, replacing, and installing a broad range of quality hot water heaters in your home, you can depend on our experienced team to help you obtain the best results for you and your home. For over four decades, we've been providing highly customer-focused service to homeowners in Golden and many surrounding Denver-Boulder communities. We take pride in striving to provide the highest caliber of service for our customers.
To learn more, request service, or to schedule a free, low-pressure install quote for a new water heater, please call our team at Save Home Heat Company today.
Our Complete Line of Quality Home Services Includes:
AC Repair, Maintenance, and Installation – Ductless & Central Systems
Furnace, Boiler, and Heat Pump Repair, Maintenance, and Installations
Hot Water Baseboard and Radiant Floor Heating System Service & Installation
Household Plumbing Services
Complete Residential Electrical Services
Central Indoor Air Quality (IAQ) Products
Water Heater Repairs & Installation – Standard, High Recovery, Tankless, and more