Lafayette's Experts in Water Heaters
At Save Home Heat Company, we provide expert repair, replacement, and installation services for a wide variety of water heaters in Lafayette, CO. Our locally owned and operated company has been serving residents of Boulder County since 1979.
Among the many testaments to our strong commitment to high-quality service and customer satisfaction, we've maintained a long-term A+ rating with the Denver-Boulder Better Business Bureau. We have also been consistently recognized for our performance by Lennox Industries and Xcel Energy, whose rebate programs we are adept at assisting our customers with.
Our commitment to you is to listen carefully to your input, treat you and your home with complete respect, provide professional service that you can trust, present recommendations that are in your best interests, make sure all your questions are answered so that you can make an informed decision – and to make sure you are 100% satisfied with the work we perform for you.
Our customers appreciate that we:

Are very knowledgeable and experienced at handling their needs
Provide reliable, responsive water heater service
Offer 24/7 emergency service for heating, cooling, and hot water issues
Use drop cloths and shoe covers to protect their homes, when needed
Leave our workspace cleaner than we found it
Communicate clearly, explain our work, and provide written documentation
Follow up with them after work is completed, to make sure they're happy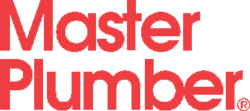 Our experience with virtually all types of residential water heaters allows us the ability to make the most appropriate recommendations for your hot water needs. Whether you are in need of a high recovery tank type water heater to accommodate increasing load, or if your home is heated by a boiler and you're curious about those 'lifetime' indirect-fired tanks – we can provide the expert advice and expertise to install the product that's the best fit for you and your home. The high-quality standard tank water heaters that we install are not available at the local big box stores.
Installing Lafayette Water Heaters
If you need an old water heater replaced in Lafayette, Save Home Heat Company can take care of all of the details. We'll give your installation job our full attention and get it done promptly and correctly. For replacements, we stock many common water heater models at our local warehouse, and we typically have good availability of many units at our area supply houses. When your new water heater is installed, your old tank will be carefully removed from your property and properly routed by our crew in our company recycling program.
Quality Gas & Electric Tank Water Heaters
Our Save Home Heat Company team offers an extensive selection of high quality traditional tank type water heaters. We can accommodate virtually home hot water needs by pairing you with a gas, propane, or electric tank type water heater with the right size, efficiency, and recovery rating for you and your home.
Indirect-Fired Water Heaters and More!
If your home has a hot water central heating system that is powered by a boiler, you can also turn to our experts to have an indirect-fired water heater installed. These systems get their heat from the boiler in their own prioritized zone and afford high efficiency as well as great recovery ratings. You can also depend on our team for specific application products. Our water heater product line includes quality sidewall and power venting tank type water heaters as well as electric whole-home and point-of-use hot water boosters. We have expertise with the latest in hybrid electric heat pump water heaters, too. Whatever your hot water needs, you can count on our experienced team to help you find the right solutions for your unique situation.
You can rely on our team to:

Do their very best to make sure your job goes smoothly
Provide personal, friendly, helpful service
Look out for your best interests
Make sure you are pleased with our work and with your new products
Repairing Water Heaters in Lafayette
Like most people, our customers in Lafayette tend, at times, to take plentiful hot water supply in their homes for granted – that is, until the hot water tap suddenly starts running cold! Save Home Heat's team of experienced technicians and plumbers are prepared to respond quickly to your needs.
Whether your water heater requires repair or replacement, we'll do our very best to get you back in hot water as soon as possible. If it's cost-effective to perform repairs on your existing unit, we'll quote you a firm price and get to work as soon as you tell us to get started. If it makes more sense to replace your current water heater, we'll provide you an accurate, honest assessment and a firm price quote, and make sure to answer all your questions. Our process focuses on providing you with ample information so that you can make a decision you feel comfortable with.

Hot Water Recirculation Systems
We've all been there. You turn on the shower or faucet and wait for the hot water to show up. While you're waiting, precious money, time, and water is getting flushed down the drain…literally! If you're tired of playing the waiting (and wasting) game, reach out to our expert plumbing team for more information about our hot water recirculation systems. We'd be happy to provide you with a free installation quote.
Water Leak Detection Systems
You can also count on our reputable plumbing department for the installation of whole-house water leak detection systems that feature a master control, remote sensors, and an inline whole-house water shutoff valve. We represent quality water leak detection systems that feature WiFi capabilities and even provide informative water usage data for homeowners.
Valuable Water Heater Rebates!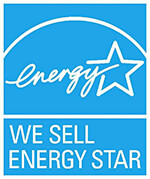 Some of the high efficiency water heaters our team installs may qualify for rebates in your area. Visit our Rebates & Incentives page to learn more, or contact one of our friendly comfort advisers with any questions and to receive your free, no pressure installation quote.
Your Lafayette Water Heater Experts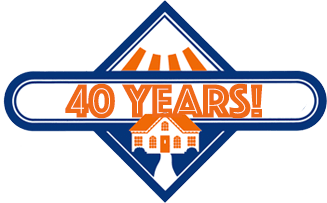 We may discuss possible options that we feel make sense for you to consider, but we never take a hard-sell approach. Our only interest is your complete satisfaction with the work we do for you.
In Lafayette, please give Save Home Heat Company a call today for all of your hot water needs. Please keep us in mind for any of your heating, cooling, plumbing, and electrical projects that require some expert assistance.
Our Complete Line of Quality Home Services Includes:

AC Repair, Maintenance, and Installation – Ductless & Central Systems
Furnace, Boiler, and Heat Pump Repair, Maintenance, and Installations
Hot Water Baseboard and Radiant Floor Heating System Service & Installation
Household Plumbing Services
Complete Residential Electrical Services
Central Indoor Air Quality (IAQ) Products
Water Heater Repairs & Installation – Standard, High Recovery, Tankless, and more