Servicing Water Heaters in Lakewood
At Save Home Heat Company, we're highly experienced repairing and installing a broad range of residential water heaters in Lakewood, CO. Our team of highly skilled, experienced plumbers and technicians stays current on changing water heater technologies and the latest in service tools and procedures. We have been expertly serving the home comfort needs of homeowners in Lakewood and the Jefferson County area since 1979. Our 40 years of experience provide you great value.
We're known for:
Maintaining a long-term A+ rating from the Denver-Boulder Better Business Bureau
Winning multiple Angie's List Super Service Awards, among other awards and recongition
Being fully licensed and insured
Having knowledgeable, courteous plumbers and technicians
Taking the time to fully educate our customers and answer all their questions, so they can make informed decisions
We stock the most common standard tank type water heaters in our local warehouse and have many other models available through our area supply network. A number of models that we sell offer features and performance that you can't find at the big box stores, such as several options of high-recovery and high-efficiency performance for increased hot water supply, and optional safety features not available from all manufacturers. We are also expert at installing and servicing high-efficiency tankless water heaters, as well as indirect-fired 'lifetime' designed tanks for use with hot water boilers.
Replacing and Installing Water Heaters
We're prepared to take the stress out of getting a new water heater installed in your home in Lakewood. The crew at Save Home Heat Company provides personalized installation and replacement services in Lakewood. We'll make sure that each step of the process goes smoothly, and that you're fully satisfied with our work.
Our highly skilled plumbers and technicians will: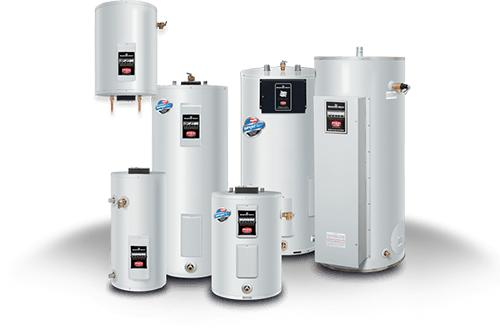 Treat you and your property with respect
Be punctual to appointments
Arrive for your appointment in a clean, well-marked company vehicle
Communicate clearly with you from arrival to departure
Perform detail-oriented, high quality work
Leave our workspace cleaner than we found it
After our work is complete, our crew will do a walk-thru with you to show you how to operate your new water, and answer any additional questions you may have. We'll provide you full documentation of your new purchase and our work. Please don't hesitate to reach out to our staff in the office if you have any questions or concerns after we've departed your home.
Repairing Water Heaters in Lakewood
Maybe it's just us, but broken water heaters seem to happen at some of the most inopportune times, making an comfortable situation seem even worse. When this happens, reach out to Save Home Heat Company and we'll respond quickly with a highly qualified technician.
Our crew will efficiently diagnose your water heater problem and help you decide on the best course of action, whether that's performing a prompt, proper repair on existing equipment, or arranging for a high-priority replacement job. You can trust our strong commitment to the community we serve to provide you honest, professional advice for the best course of action in getting your hot water back up and running.
We strive to exceed our customers' expectations and earn their trust and future business every time we're given the opportunity to serve their needs. Call us at Save Home Heat Company to learn more about our water heater services in Lakewood. Please keep us in mind for all your home heating, cooling, plumbing, and electrical needs.