Properly Functioning Water Heaters in Louisville
At Save Home Heat Company, we know the importance of having a fully functional water heater in your home in Louisville, CO. We have been consistently serving the hot water and home comfort needs of Louisville and surrounding Boulder County communities since 1979, and our four decades of experience provides us the ability to offer professional recommendations that we know will stand the test of time. As members of the community that we serve, you can count on us to provide honest advice focused on your best interests.
We're known for:
Maintaining a long-term A+ rating from the BBB
Having highly skilled, courteous technicians
Being experts in both high efficiency and standard design water heaters
Providing detailed price quotes and full documentation of our work
Communicating clearly and cleanly with our customers
Following up with our customers after we're done, to make sure they are fully satisfied with our work
Whether you need your water heater repaired or replaced, our technicians will handle each step of the process. Our results will stand up to the test of time. You'll have hot water whenever you need it.

Installation of Water Heaters in Louisville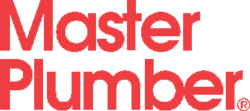 Save Home Heat Company installs virtually any type of residential water heater. Our product line features high-quality tank type water heaters, offering a variety of efficiency and recovery ratings, many of which are not available thru the local big box stores. We also specialize in indirect-fired water heaters as well as lifetime-warrantied high-performance tanks for use with hot water boiler heating systems.
Quality Gas & Electric Tank Water Heaters
Our team at Save Home Heat Company offers a wide range of high quality traditional tank type water heaters to accommodate virtually any residential hot water needs. We install natural gas, propane, and electric models in a variety of sizes, efficiencies, and recovery ratings. Plus, many of the water heater models we carry come equipped with features that you won't be able to source by going to your local big box retailers.
Indirect-Fired Water Heaters and More!
For homes that use a hot water central heating system powered by a boiler, we can install indirect-fired water heaters. Indirect water heaters are connected as a prioritized zone and get their heat from the boiler to afford high efficiency and great recovery rates. These products are also backed by strong warranties from highly reputable manufacturers. We also have expertise with additional special applications. Our water heater line features quality sidewall and power venting tank type water heaters as well as electric point-of-use and whole-home hot water boosters. You can turn to us for the latest in hybrid electric heat pump water heaters, too!
Our many years of experience installing and servicing residential water heaters in Louisville and the surrounding community give us the ability to recommend the best water heating products for your needs and your home. We know what designs will last, and we also know what to avoid. You can count on our assessments and recommendations, now in the years to come.
You can rely on us to:

Listen carefully to your input
Arrive promptly to your appointment in a clean, well-marked company vehicle
Treat you and your home with respect
Provide high quality products and parts
Complete jobs efficiently and meticulously
Thoroughly clean up our workspace when we're done
Patiently walk you through our work and gladly answer any questions you have
Be responsive to you at all times
Your repair or your new water heater installation will be handled with complete professionalism and attention to detail from beginning to end. This also includes carefully removing old tanks and piping, as needed, and disposing of those materials through our in-house recycling program.
Repairing Louisville's Water Heaters
When your water heater malfunctions, our technicians and plumbers are fully equipped and trained to perform an expert diagnosis for you. Our assessment will include a firm price quote for repairs, and recommendations on how our team feels you should proceed. We'll take the time to answer any of your questions, and we'll present any options that we feel are worth considering in a low-pressure fashion.
If an existing water heater has plenty of serviceable life remaining, we typically perform repairs if the cost is not too exorbitant. In some cases, however, age or condition of the unit – or the cost of fixing it – dictate that we talk with you about replacing an existing unit. Our goal is always to look out for your best interests. Making a sale when it's not appropriate is simply not part of our company DNA.

Hot Water Recirculation Systems
If you're like most homeowners, part of your daily routine involves turning on the faucet or hot water and waiting for the hot water to show up. That's lots of wasted time, money, and water getting flushed down the drain. Tired of waiting? Simply reach out to our plumbing department to learn more about our hot water recirculation systems and get your complimentary, no-pressure installation quote.
Water Leak Detection Systems
Our plumbing team also installs quality whole-house water leak detection systems that feature a master control, remote sensors, and an inline whole-house water shutoff valve. Save Home Heat Company represents water leak detection systems that are equipped with WiFi capabilities and provide homeowners with valuable information about their water usage.
Valuable Water Heater Rebates!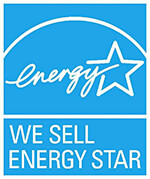 Having our team install certain high efficiency water heater models may qualify you for valuable rebates in Louisville! Visit our Rebates & Incentives page for more information, or speak with one of our friendly comfort advisers for details and to get a free, no pressure installation quote.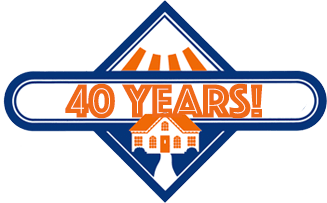 To have us take a look at your water heater in Louisville or discuss a new one, call Save Home Heat Company today. Please keep us in mind for any of your heating and cooling, plumbing, and electrical needs.
Our Complete Line of Quality Home Services Includes:

AC Repair, Maintenance, and Installation – Ductless & Central Systems
Furnace, Boiler, and Heat Pump Repair, Maintenance, and Installations
Hot Water Baseboard and Radiant Floor Heating System Service & Installation
Household Plumbing Services
Complete Residential Electrical Services
Central Indoor Air Quality (IAQ) Products
Water Heater Repairs & Installation – Standard, High Recovery, Tankless, and more