Northglenn's Trusted Water Quality Team
Water quality is one of the most important aspects of your home's safety and comfort. Water hardness and unsafe contaminants can pose a number of issues for you and your family, including allergies and other potential health issues. Save Home Heat Company is a highly trusted and reliable source for professional home water quality products and services for homeowners in Northglenn, CO and surrounding communities. Our team has been proudly serving the home services needs of Northglenn homeowners since 1979. At Save Home Heat, we specialize in finding effective and long-lasting solutions for your unique circumstances. We provide expert, low-pressure advice and recommendations to help you find the most appropriate solution for your home.
From whole house water softeners and water filters to water conditioners and point-of-use reverse osmosis (RO) filters, we provide a variety of solutions to meet the varying needs of our customers. This includes water testing services, which is the logical first step when considering these types of products.
Water Softeners vs. Water Filters
Both whole house water softeners and water filters are excellent water treatment products to help ensure the highest quality water in your home. However, each system treats different issues and kinds of contaminants, so it's helpful to understand the differences between the two. Essentially, water softeners treat hardness, while filtration systems can address a wide variety of other potential water contaminants.
Whole House Water Softeners
Homes with hard water often deal with limescale buildups like soap scum or powdery deposits that build up on areas like sinks, tubs, faucets, and showerheads. The culprit is often a buildup of excess calcium or magnesium in your water supply. Aside from this simply being an eyesore and difficult to clean, limescale buildup can actually be damaging to your household appliances. The automatic water valves in dishwashers, washing machines, and ice makers, for example, can experience premature failure due to hard water. Additionally, hard water can impact the performance of your water heater and also decrease its lifespan. Add drier skin and hair, and less effective soap products to the lengthy list of potential impacts, and hard water is easily seen as more than just an annoyance.
By installing a quality whole house water softener, you can treat these problems right at the root and improve the water quality of your entire home rather than just in a single location. Whether you're doing your laundry, taking a shower, or cooking, you can count on clean water every time.
Potentially Harmful Contaminants That May Be Present in Your Home's Water Include:

Calcium & magnesium (hardness)
Chlorine (fairly common in municipal water treatment)
Organic chemicals
Pesticides and fertilizers
Plant hormones
Carbon
Sulfate

Phosphorous
Arsenic
Fluoride
Zinc
Lead
Aluminum
Whole House Water Filters
In contrast to a water softener, which treats hardness, a properly specified whole house water filter can remediate a wide range of other potential contaminants that are often found in residential water supplies at varying levels. They can also help eliminate taste and odor issues.
Depending on the nature of your water quality issues, on occasion, our team may recommend both a water softener and a filtration system as the appropriate solution for what we identify in your water, if both sets of issues are significant. In other cases, a high quality water conditioner may prove to be the right call, as opposed to two separate products. Very few situations are identical, and we work closely with our customers to help them decide what they feel is the best fit for their families and homes. No pressure, no sales hype. Our process is rooted in providing ample amounts of information, and patiently and fully answering all questions.
Water Conditioners & RO Water Filters
A whole house water conditioner is a versatile water treatment product that provides the benefits of both whole home water filters and water softeners on a less effective level than the two specialty products. While a whole house water conditioner may not be as effective as a dedicated water softener or water filtration system, when improved water quality is your goal and your water quality issues aren't overwhelming, a quality water conditioner could be a great match for you and your home. There are a variety of water conditioner products available, so make sure to learn all about your options before making a purchasing decision.
Our expert plumbing team also offers high quality, point-of-use reverse osmosis (RO) water filters, which are excellent solutions for many locations in your home. Point-of-use RO water filters are particularly popular in areas such as kitchens and master bathrooms, and are a great addition to virtually any whole house water treatment system, providing the cleanest water possible. A nice bonus is that when used in conjunction with a whole-house system, your RO filter won't require routine maintenance as often.
Water Testing to Ensure the Highest Water Quality for Your Northglenn Home
Every home is unique, so it's important to consult with a trusted water quality specialist to find the best solution for your home. In virtually all cases, the appropriate first step is to have your water tested in order to see if any issues require addressing. Our plumbing team at Save Home Heat Company provides reliable in-house water testing for some of the most common contaminants, and for more in-depth water analysis, we work closely with local, outside laboratories. Once we identify the chemicals and minerals in the water, as well as their levels, we can offer recommendations that address your unique needs.
Northglenn's Water Quality and Plumbing Experts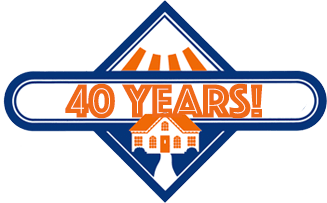 Serving the Northglenn neighborhood for over four decades, Save Home Heat Company offers a wide range of top-rated home services. When it comes to the quality of the water you use at home for drinking, cooking, bathing, and more, you can count on our team's experience and expertise to help you choose the solution that will be the right fit for your needs for many years to come. To learn more about improving water quality in your home or to request a free, low-pressure installation quote, please reach out to our team today.
Our Complete Line of Quality Home Services Includes:

AC Repair, Maintenance, and Installation – Ductless & Central Systems
Furnace, Boiler, and Heat Pump Repair, Maintenance, and Installations
Hot Water Baseboard and Radiant Floor Heating System Service & Installation
Household Plumbing Services
Complete Residential Electrical Services
Central Indoor Air Quality (IAQ) Products
Water Heater Repairs & Installation – Standard, High Recovery, Tankless, and more