Water Usage Standards for Toilets in Colorado
March 29, 2021
Colorado has one of the most rapidly growing economies in the U.S. and not surprisingly, the Front Range population reflects this in steady expansion. According to some estimates, we could see the population in our state double by the year 2050. With this growth comes concern about finite resources and increased demand for them. Considering our arid climate here in Colorado, water is at the top of the list in the Denver-Boulder area and up and down the Front Range.
Inside our homes, toilets account for a significant percentage of daily household indoor water consumption – most estimates range from 12 to 24%, some as high as 30%. A big chunk of our daily water use! Recognizing this reality, as part of a comprehensive effort to reduce water usage around the region, Colorado's standards for water consumption by toilets are among the strictest in the country. Let's take a closer look.
Denver Area Home Water Consumption & Future Projections
On average, single-family residential customers served by Denver Water, the Metro Area's largest water provider, serving about a quarter of the state's population, use roughly 50 gallons of water per person, per day, indoors. This is 10 gallons higher than the utility's 'efficient water use' target benchmark of 40 gallons per person per day. According to Denver Water, if the average home reached this efficiency target, we'd save 260,680,800 gallons of water per year!
Consider the following: Colorado has experienced significant droughts several times in the last 20 years. In fact, in 2002, 2006, 2012, and now again in 2021, Colorado has been designated as experiencing drought conditions. It's no wonder that many of us pray for snow in March. Combine this with our growing population and resulting increase in demand, and we could be facing a significant water deficit on the Front Range in the relatively near future. Not scare tactics, simply fact.
Background on Federal and State Toilet Regulations
When was your toilet built? You can find the manufacture date for most toilets on the underside of the tank lid, but if your home was built in the last 30 years and you've still got the original toilets, it's a safe assumption that you're using LOTS more water every time you flush than is needed to properly and efficiently do the job. Many toilets manufactured prior to 1993 use as much as 5 to 6 gallons per flush (gpf). In 1992, the federal Energy Policy Act established water efficiency standards for toilets, showerheads, and faucets, which required that all conventional toilets built after 1994 be rated to use no more than 1.6 gallons each time you pull the handle. This was one of the first major steps toward residential water conservation in our country.
The birth of WaterSense & its impact on toilets
In 2006, the Environmental Protection Agency spearheaded the effort establishing the national WaterSense program to help consumers identify products and simple ways to reduce their household water consumption. WaterSense certification for toilets requires a flush rating of 1.28 gpf or less, which is the most efficient standard in the country, and a clear mandate for manufacturers to continue improving their technology.
In 2014, following California, Texas, Georgia, New York, and Washington, Colorado began requiring WaterSense labeling for all plumbing fixtures sold in the state, which updated our toilet standard from 1.6 to 1.28 gallons per flush. The difference may seem small, but at 20% lower than the national standard for toilets, this new standard makes perfect sense for Coloradans.
Will The Right Toilet Make a Difference?
The simple answer to the above is 'yes.' According to a 2011 study by Denver Water, toilets represent the largest percentage of indoor water consumption among their customers (12%), followed closely by showers (11%) and clothes washers (9%). Upgrading to highly efficient toilets can absolutely make a difference in your home's annual water consumption, and your water bill, especially if you have older model toilets in your home. It's one of many good places to start. Depending on the age of the toilet you are replacing, and how many you're upgrading, you could experience savings of thousands of gallons of water each year.
Low Flush and Dual Flush High Efficiency Toilets
All WaterSense certified toilets meet the standard of 1.28 gallons-per-flush or lower, and 1.28 gpf single-stage (use the same volume on every flush) toilets are common in many of our toilet replacement and new install jobs – but not all of them. There are also ultra-low flush toilets available, with gpf ratings in the 1.0 range and even lower. In addition, there are dual flush models available, with two flush rates to choose from, depending on what is being sent down the drain. These models are typically operated by two different buttons (one larger than the other) or a dual-position handle. One of the more popular dual flush models we install features a 1.28 gpf rating for 'full' loads, and .8 gpf for less demanding (fluid) disposal. There are other dual flush models available, as well. Of note, for dual flush models, the two gpf ratings must average out to 1.28 or less to qualify for WaterSense certification.
Outdoor Water Use: An Important Part of the Picture
For many Denver-Boulder area homeowners, the solution is not as simple as just upgrading plumbing fixtures to WaterSense products. While it's certainly a great place to start, it's important to understand that outdoor water consumption for the average homeowner in the Denver-Boulder area accounts for approximately 50% of total household water use, which points toward lots of room for improvement outdoors, as well as inside our homes.
High on the list of outdoor water users are lawns, flowerbeds, trees, gardens and other outdoor features. In recognition of, and in response to growing concern about potential water scarcity, more and more Front Range homeowners are embracing xeriscaping gardening and landscaping practices, along with other approaches such as carefully researching the water requirements of plants, trees, and grass that they plant around their homes. Paying more attention to regular watering practices (nighttime, for starters) and upgrading things such timer/monitoring systems and sprayer heads may also be part of the best solution for your home.
While the discussion of outdoor water consumption quickly gets into territory that's not part of our company focus and expertise, naturally our team agrees that every step in the direction of water conservation is a step well taken!
Ask Our Water Efficiency Experts!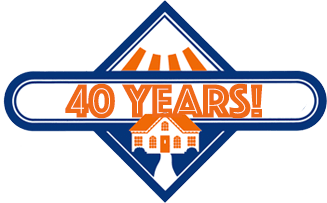 With over 40 years' experience assisting Denver-Boulder metro area residents in improving the safety, efficiency, comfort, and convenience of their homes, Save Home Heat Company is ready to help you find the best products and solutions to meet your water efficiency goals for your home. Please reach out to our expert plumbing team today for professional, low-pressure advice and recommendations on replacement toilet options that are the right fit for you and your home.

Please contact me to schedule a free toilet replacement quote!

Tags: Plumbing and Drains, Water Usage