What is Indoor Design Temperature in Home Heating & Cooling?
August 10, 2022
There are many variables that affect the selection and recommendation of a new residential furnace or air conditioner, and the term known as the "indoor design temperature" is one that makes sense for an informed homeowner to be familiar with when understanding how their system is sized.
In this blog post we'd like to present a little background about the indoor design temperature and the role it plays for our team at Save Home Heat when recommending new heating or cooling equipment for our customers.
What Does Indoor Design Temperature Mean?
The indoor design temperature is one of the factors tied to the Manual J calculation, which is the standard formula/program used by HVAC professionals to determine the correct size of a comfort system being recommended. In the work we do at Save Home Heat, the end result is often expressed in terms of the unit's BTU rating. Simply put, the indoor design temperature is the temperature that a heating or cooling unit must be able to maintain when outdoor conditions place the greatest demand on the system. In residential applications, this indoor temperature number is normally a little different for AC versus heating.
The indoor design temperature used in the Manual J helps ensure that the equipment that your HVAC contractor recommends will be able to achieve suitable indoor comfort levels during the summer's hottest days, and your heater will do likewise during the coldest days of winter.
Indoor Design Temperature for Air Conditioning Denver-Boulder Homes

In the Denver-Boulder metro area, the accepted indoor design temperature is 75 degrees Fahrenheit when sizing home air conditioning systems. This means that your AC system is sized to reliably maintain 75 degrees F inside when the outdoor temperature is in the 95 F range.

In other areas of the U.S., while the indoor design temperature remains the same, the outdoor max temperature range may be even higher (Phoenix, for example). So in those cases, the conditioning system will be sized larger to account for the difference. These regional differences are yet another variable that's reflected in the Manual J calculation when used by an experienced comfort adviser.
Indoor Design Temperature for Heating

For sizing home heating systems here in the Denver-Boulder area, the indoor design temperature used in the Manual J is 70 degrees F. The heating equipment is sized to be able to dependably maintain an indoor temperature of 70 F when outdoor temperatures are in their expected coldest range. For us, this translates to an outdoor low temp. down around 0 F. In areas that regularly experience much colder bottom-end temperatures during the winter (think northern Canada or very high elevations) the variables plugged into the Manual J calculation assume bottom end temperatures that are even lower than 0 degrees F.
Why Does Indoor Design Temperature Matter?
As mentioned above, the indoor design temperature is important because it sets the standard for indoor comfort and helps ensure that the HVAC system you purchase will adequately cool or heat your living space. If not taken into consideration, along with other important factors, you could end up with a unit that works well on moderate days, but cannot handle the greater demand of more extreme temperatures (when you may need it most!).
The flip side of this sizing consideration is also to make sure that you don't purchase a furnace, air conditioner, boiler, heat pump – the list goes on! – that isn't too large in its heating or cooling capacity. This could easily result in reduced comfort levels and higher utility bills, just for starters.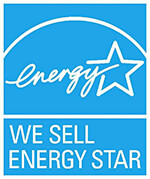 A Final Note on Sizing Recommendations
When selecting the specific size of a heating or cooling system for our customers, our team at Save Home Heat finds that there is often not an exact equipment match for the results of the Manual J calculation. When this is the case, we work closely with the homeowner to help them choose the size unit that they feel most comfortable with for their unique circumstances. This frequently results in our comfort advisers recommending a size unit that may be just a bit larger in size than the exact numbers produced by the calculation, one which comes closest to meeting the results of the Manual J.
This practice eliminates the risk of purchasing a unit that is too small, which might have difficulty keeping up during the peak of the summer and winter seasons. The small amount of oversizing does not affect efficiency or performance – unlike some practices that were common several decades ago, when much BIGGER was often thought to be better – especially if it was a good fit for what a contractor had sitting in his warehouse at the time! Our team hopes that sort of practice is gone from our industry. Significantly oversizing a comfort system leads to loud, inefficient, uncomfortable heating and cooling.
We plan to present a more in-depth look at the Manual J calculation and program in an upcoming blog post.
Determining the Right Size Heating or Cooling Equipment
Ultimately, the best way to make sure you purchase the right size heating or cooling equipment for your home is to consult an experienced, reputable HVAC contractor who is well versed in the J Manual, local code and manufacturer requirements, and accepted industry installation and service standards. In the Denver-Boulder area, our team at Save Home Heat Company has been working hard to dot all our i's and cross all the t's for our customers for over 40 years. Our customers appreciate our highly informative, friendly, low-pressure business philosophy in all the services that we provide.

Please contact me to schedule a free heating or cooling install quote!

Tags: Cooling, Heating