What Tools Does Our Team Use to Satisfy The EPA?
July 6, 2021
The U.S. Environmental Protection Agency (EPA) requires technicians and installers who service refrigeration equipment to follow practices that, by federal law, meet specific national standards for the safe handling of refrigerants. The primary goal of these standards is to help curtail depletion of the planet's ozone layer by regulating and significantly reducing the release of harmful refrigerants into the atmosphere.
At Save Home Heat Company, all of our technicians and installers who handle refrigerants are EPA certified for the types of air conditioners and heat pumps we work on. Our team follows all established practices for the safe handling and recovery of new or used refrigerants, in full compliance with the federal Clean Air Act. In this blog, we'd like to review some of the most common specialized equipment that our team uses when working on residential central and ductless mini-split air conditioners and heat pumps. We hope some of the featured photos will ring a bell next time we come out to service your AC or heat pump system!
Some Relevant Terms: Recovering & Reclaiming Refrigerants
When removing refrigerant from an existing or new AC or heat pump system, whether for repairs or in order to fine tune system performance, the process of removing and storing that refrigerant is called recovering the gas. Recovering refrigerant involves the use of appropriate refrigeration pressure gauges, a refrigerant recovery machine, and a refrigerant storage tank for the recovered gas.
Periodically, our team at Save Home Heat sends full tanks of recovered refrigerant through our supplier network to a special facility whose job is to re-process the old refrigerant, bringing it up to AHRI (Air Conditioning, Heating, and Refrigeration Institute) purity specifications for new, unused refrigerant gas, also known as 'virgin' refrigerant. The reclaimed refrigerant then reenters the supply chain. The rigorous, comprehensive process by which old gas is made useable again and certified as equal to and indistinguishable from new refrigerant is known as reclaiming the used refrigerant.
What Specialized Tools Are Used On AC & Heat Pump Systems?
Save Home Heat Company technicians and installers who handle refrigerants in the course of their job are EPA certified per Section 608 of amendments that were made to the Clean Air Act in 1990. They are fully trained to use all refrigerant recovery and related equipment correctly, efficiently, and safely. Here's a brief overview of some of the specialized tools that our field personnel have in their vans whenever they come out to service your air conditioner or heat pump. We hope some of the photos will look familiar to you:
Vacuum Pump
A very important piece of AC and heat pump service equipment is a vacuum pump. Vacuum pumps are used by technicians and installers on an almost daily basis during the cooling season, to remove contaminants from inside refrigerant piping and the components in the system when preparing it to receive a new refrigerant charge.
Refrigerant Pressure Gauges
Refrigerant service gauges are used for checking gas pressures in the system, which is typically one of the first steps when checking AC or heat pump performance and operation. The special hoses used with the gauges connect to service ports on the outdoor condensing unit. The gauges must be properly matched with the type of refrigerant in the system.
Refrigerant Recovery Machine
A refrigerant recovery machine is used, as needed, to remove refrigerant when servicing older systems, or when fine tuning the charge when starting up a new system. The mandated use of recovery devices was an important step in reducing the amount of refrigerant released to the open air.
Refrigerant Recovery Cylinders
Refrigerant recovery cylinders are used to safely and securely store refrigerant that has been removed from an AC or heat pump system, whether old or new. The storage cylinders are designated for storing specific types of used refrigerants. As mentioned above, the full recovery tanks are sent out for reclamation. Note, recovery cylinders are not to be confused with the simpler looking, colored tanks that carry virgin refrigerant to be used in charging systems.
Core Removal Tool
Access port core removal tools are designed to help ensure a safe connection of pressure gauge hoses to the service ports on an outdoor condensing unit, while allowing for the most expedient and efficient evacuating or recharging of the system. These little gadgets are just one of many other unsung specialty tools that make our AC technicians' work easier, more efficient, and safer!

Rely On Our EPA Certified Air Conditioning Team!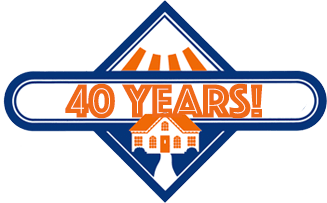 We hope this brief introduction to the fancy tools and equipment that our installers and service techs bring to your home when we work on an air conditioner or heat pump will help you become more familiar with what goes on when we come out for a visit. If nothing else, we hope you found some of the photos eye-catching, interesting – or maybe even thought-provoking!

In the Denver-Boulder metro area, please contact our highly skilled, knowledgeable, and experienced home comfort team for expert, low-pressure assistance with central and ductless mini-split air conditioners and heat pumps.

Please contact me to schedule a service call, or to provide a free install quote!

Tags: Cooling, Green Living, Heating