What's AC Season Like in the Denver-Boulder Area?
May 5, 2021
As the weather begins warming up in the springtime, you may be getting ready to take out your bike, dust off your hiking boots, and get your gear ready for outdoor summer activities. It's a great time to live on the Front Range!
While we're fortunate to have more than 300 days of sunshine each year, it's helpful to be aware of how the weather changes from month to month so you can plan ahead. The period from May through September, the focus of this blog, is when Denver-Boulder residents, not surprisingly, see our warmest outdoor temperatures – and also is what our team at Save Home Heat think of as AC season. From getting your air conditioner ready, to breaking out shorts, baseball caps and camping chairs, cleaning out the garage, and so much more, our hope is that this brief overview of what you might expect from the weather in the coming months will help you prepare for a comfortable and enjoyable summer. If nothing else, we hope it helps get you outdoors!
Local Weather Patterns May thru September
While it might be easy to debate the reality we experience on a daily basis, on the average, the Denver-Boulder area is known for its relatively temperate weather. Weather patterns and temperatures from May thru September are generally predictable – although, as we alluded to, it's well known that extremes are a noteworthy component of the Colorado Front Range averages. Overall, the summer season in our semi-arid climate is dry and comfortably warm, with the highest chance of rain being in May (our wettest month of the year), followed by July and August. During this period, the Denver area gets approximately 2 inches of rain per month.
And while we get our share of snow in the winter in the Denver area, the spring and summer actually produce more monthly precipitation – with March and April contributing plenty of snow, much of it heavy with moisture. It might seem strange that the winter in Colorado is drier than spring and summer, and that's where the time tested discussion of the low moisture content of our usually light, fluffy Colorado snow comes into play – and helps illuminate our drier-than-expected wintertime precipitation numbers. It also helps explain the popularity of home humidifiers around here during the heating season. The bottom line: Getting in tune with some reliable local weather forecasts should be on your checklist as you plan hiking and other outdoor excursions in the coming months.
May
May is typically the turning point for the Denver-Boulder area, as days begin to transition from cool and fresh to warm and summer-like. Beginning in May, temperatures begin to climb at a faster rate than the previous spring months, with average temperatures increasing by 3-4 degrees each week. With a daily average high of 77 degrees, this is when many homeowners start using their AC after months of downtime. It's the time to make sure you have a clean air filter in your furnace, and review the settings on your thermostat so you're ready to switch it to 'cool' when needed. Then plan annual servicing for your cooling system.
Our service team recommends waiting till after the first rush of emergency calls at the beginning of the season has passed to have expert, detailed AC maintenance performed, and switching over to this schedule, moving forward. Our team would be glad to explain the numerous benefits of making this change, along with the special discounts that come with an annual maintenance Pro Plan from Save Home Heat.
May is also a month that can experience freak snowstorms in the Metro area, usually – but not always, thank you, 2021! – prior to the 10th of the month: A month of truly unpredictable weather, featuring spells of some of the nicest springtime conditions to be found anywhere in the country.
June, July, and August
June temperatures in the Denver-Boulder area continue to increase by about 3-4 degrees each week, as highs begin reaching up into the 80s. While Denver-Boulder residents can typically count on high temperatures remaining in the 80s much of the time thru August, it's no longer unusual for us to experience heat waves spiking well into the 90s, even approaching 100 degrees, at times. While July and August are normally our hottest months of the year, don't count out late June, as our high temperatures continue to trend upward and isolated weather patterns throughout the season are more unpredictable than ever.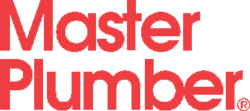 Although August begins the decline to cooler days, with daily temperatures starting to drop at a slow rate – around 1 degree per week – it remains one of the hottest months of the year. With an average daily high of approximately 84 degrees, rarely peaking below 75, you can expect to continue using your AC throughout the month.
September
With September comes a respite from extreme summer temperatures. While the month usually starts out with highs still climbing into the 80s, by the time the first day of autumn arrives, high temperatures have dropped down into the mid to low 70s. With these cooler days come the stunning colors of 'leafer season' in nearby higher elevations, as aspen trees around the region start preparing to drop their leaves. Aspen groves in the nearby foothills typically begin turning color from green to golden, with varied flashes of orange and red, starting in early-mid September, potentially lasting to late September and early-mid October, depending on the location and elevation. But don't plan on doing all your leaf-watching at the end of September, all it takes is one early snow or high winds and the leaves you planned on going to view may already be gone for the year. This is good time to keep a close eye on the forecast, and you can bet all the local broadcast stations will be competing to keep you informed.
The lower foothills and Denver plains experience the gilding of the leaves primarily during October and November, with plenty of colors to be seen from close-by, lower elevation trees that include a variety of maple and oak, cottonwoods, sycamores, elms, crabapple, dogwood, and much more.
September is also the time that most of our customers start thinking about getting their heating systems ready – but let's not go there right now, summer's on the way!
How Elevation Affects the Weather
Along with spring and summer, year-round weather conditions around the Denver-Boulder area are understandably greatly affected by elevation, and to a lesser extent, proximity to the foothills to the west. Generally speaking, temperatures decrease and precipitation increases with altitude. However, because the air is thinner and cooler at higher elevations, and therefore can hold less moisture, it may still be technically drier in areas around foothills towns such as Nederland, Blackhawk, Evergreen, and Conifer. Regardless, the weather in those areas is routinely more volatile and unpredictable, compared with 'down below.' The rule of thumb in those higher locales for summertime outdoor activities: Be prepared for anything. Note, many longtime foothills residents swear it's getting 'breezier' every year!
'Down below,' the elevation of Denver-Boulder is around 5,300 ft. above sea level. Those nearby mountain towns mentioned above sit mostly over 8,000 ft. in elevation, and run approximately 10 to 20 degrees cooler during the summertime. Many nearby peaks of the Continental Divide sit up over 13,000 ft. high, and you can plan on seeing some snow or glacier depending where you wander.
As the saying goes all around our region, if you don't like the weather, just wait five minutes!
Are You Ready for Summer in Denver-Boulder?
Plan ahead and be ready to take your life outdoors and enjoy our beautiful state this spring and summer! Save Home Heat Company may not be your most trusted resource for which lures the pike and brown trout are biting, or which peak is the easiest to scale, but we are here to help make your whole-home comfort a reality all year round.

Please reach out to our team today if we can help you out with any of your home cooling and heating, plumbing, electrical, and IAQ needs.
Please Contact Me To Provide a Free Install Quote or To Schedule Service!