When Should You Replace Your Water Heater?
July 28, 2023
Do you own a standard, tank type gas or electric water heater whose days are numbered, or is in need of repair? How will you decide the best way to proceed? It's not always a slam-dunk decision as to what course of action makes the most sense. Should you spend the money to get your existing unit fixed? Replace same with same? Maybe look at higher performing or more efficient alternatives?
Our plumbing and heating team at Save Home Heat Company would like to spend a little time here reviewing the most important factors that will help you answer the above questions and feel comfortable with the decisions you make. Please read on.
Looking Closer at Your Current Water Heater
Of course, not all families and water heaters are identical, so each situation needs to be addressed individually. This first group of questions that we recommend answering before you proceed focuses on your current water heater and factors related to the current situation you are facing.
Age of Unit

As a general rule of thumb, standard tank type water heaters have a projected lifespan of approximately 10 to 15 years in the Denver-Boulder metro area, depending on factors such as how much hot water demand is placed on the unit on a regular basis, the nature of your home's water supply, and more. Is your unit of an age where repair simply doesn't make sense to consider?
Repair Cost

Simply put, how much will it cost to get your heater back in proper working order? Is it a fairly basic repair involving a relatively inexpensive part such as a thermocouple or pressure relief valve, or do you need a more expensive component such as the gas valve? If the repair cost is somewhat high, this would be a good time to compare the repair cost with the cost of a new heater, while also taking the other factors presented in this post under careful consideration.
Your Current Water Heater's Track Record

Has your water heater been problematic or already needed a number of repairs up till this point? Depending on the nature of previous service visits for the unit, this could be a red flag that points toward replacement as opposed to continuing to spend money on more repairs.
Industry Track Record of Your Heater

Does your particular model of water heater have a poor track record in the industry? Have there been any recalls or have premature parts failures or leak issues been identified with your model? Before making a decision on how to proceed, it may make sense to do a quick Google search for your brand name and model number (see the label on the unit), along with a note about the problem you're facing. This should enable you to find out if cases like yours are being discussed consistently on chat rooms that are usually easy to find. If yes, that could be another red flag that points toward replacing your water heater as opposed to repairing it.
Hot Water Demand, Efficiency, and 'Green' Factors
The following group of questions that our plumbing and heating team at Save Home Heat recommends you consider before proceeding center on your hot water demand, system efficiency, and "green movement" factors:
Does Your Current Tank Keep Up With Hot Water Demand?
Do you foresee your hot water needs increasing in the near future (children, tenants, other family members)? If not, then ask yourself, does your current heater consistently supply enough hot water for your daily needs? If it's just getting by, or you see your hot water load increasing soon, it's probably unwise to put money into repairing your current unit – unless the repair cost is very reasonable and it can buy you some time to think further on the situation. For increased hot water supply there are a variety of products that you may choose to consider, including a larger volume tank, a high recovery unit, or possibly a tankless water heater.
The short of it: if all signs point toward a new water heater, we recommend taking the time to understand all your options before making a purchasing decision. Ask lots of questions!
Are You Satisfied With Your Water Heater's Efficiency?
Are your bills to heat your hot water excessive? While that's not often the case, we have seen situations where that is certainly a concern. Are you satisfied with the efficiency of your heater – the UEF rating may enter the discussion – or are you curious about more efficient options? Even if your current water heater does an adequate job of meeting your needs, it might make sense to learn more about high efficiency alternatives, especially if you plan on remaining in your current home for the foreseeable future.
Interested in Reducing Your Carbon Footprint?
If your current water heater is powered by natural gas or propane, do you have a desire to reduce your carbon footprint, decrease your consumption of fossil fuels at home? This could involve upgrading to a much more efficient gas-consuming unit such as a tankless water heater, or moving to an electrically efficient product such as a hybrid electric heat pump water heater, which is one of the products helping to lead the way in the "green" home appliance movement.
Other Important Planning Considerations
Like it or not, financial considerations and long-term planning also play a role in deciding if you should repair your malfunctioning water heater, or whether it's time to replace the unit, possibly upgrading to a higher performing product.
How Long Will You Be Staying in Your Current Home?
If your stay in your current home is projected to come to an end in the relatively near future, don't get carried away spending money on a fancy water heater upgrade that's better left for a longer term investment. If a reasonably priced, professional repair will get you through for the short haul, our team recommends delaying the larger investment for your next home – maybe spend that money on something else that's a higher priority.
Are There Overriding Financial Considerations?
Budget is almost always a concern. If an upgrade is too expensive for your taste, we recommend making a decision that fits well with your current financial picture and still meets your needs for a predictable period of time.
Your Metro Denver-Boulder Hot Water Experts!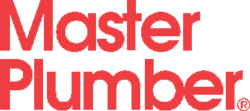 Whether you decide to repair or replace the water heater in your Boulder-Denver area home, our team at Save Home Heat Company is prepared to provide quality service and products to fill your needs, all in a friendly, highly informative manner. As always, install quotes are low-pressure and free. Please reach out to us today if we can assist you with your hot water needs.
Please contact me to schedule a water heater replacement quote!