Your Broomfield Water Quality Pros
Concerned about your home's water quality? You can count on our experienced team at Save Home Heat Company to find the right solution for your Broomfield, CO residence, with both whole-house water softener and whole-house water filter services. We also specialize in whole-home water conditioners and point-of-use RO filters, a great complement to whole-house filtration products.
For over four decades, Save Home Heat has been helping homeowners in the Denver-Boulder metropolitan area raise the levels of safety, efficiency, comfort, and convenience in their households. We can assist you in identifying potential issues with your home's water quality and provide you with expert, low-pressure advice and recommendations of proven solutions that will have a significant positive impact, and also stand the test of time. Our customers appreciate our stress-free, informative approach.
We'll take the time to educate you and patiently answer all questions so that you can make purchasing decisions you feel confident about. Whether it's a whole-house water filter, a whole-house water softener, an RO system, or a combination, you can trust our team to provide you with the best home water quality products and services.
Water Softeners vs. Water Filters
It's true that water softeners and water filtration systems both tackle water quality concerns, but these two classes of products focus on treating different types of contaminants and address separate issues with your home's water supply. Our team occasionally comes across instances where a combination of both types of products presents the most effective and long-lasting solution.
Whole-House Water Softeners
A common issue for many Broomfield area homeowners is that of 'hard water.' Hard water can cause a variety of 'limescale' problems ranging from soap scum deposits in sinks and tubs, dry skin and hair, to powdery deposits on faucet and shower aerators. In addition, hard water can shorten the lifespan of automatic water valves in icemakers, water dispensers, dishwashers and washing machines, even the seals in your sink and shower flow controls. Lastly, hard water can negatively impact the performance and shorten the life of your water heater.
By having a whole-house water softener professionally installed, you can treat the hardness problem at the root. A high quality water softener removes the minerals in your water that cause hard water—primarily magnesium and calcium compounds—and leaves you with household water that's safer for both you and your home.
Whole-House Water Filters
Whereas water softeners focus on removing specific minerals to treat the hardness problem, whole-house (inline) water filters can address a much wider spectrum of concerns. Inline water filters remove residential water supply contaminants like rust, pesticides, and other undesirable chemicals that may or may not be a health concern, depending on levels they are present in, and the homeowner. Whole-house water filters can also treat taste and odor issues with your water.
Whole-house water conditioners, a class of products featuring advanced scale prevention technology as part of their designs, combines the performance of both whole-home water filters and water softeners. Albeit not as effective as a full-scale water softener, in the right application, this product is a good fit for many of our Boulder-Denver metro area customers. As a result, whole-home water conditioners continue to grow in popularity.
Water Conditioners & RO Water Filters
Our plumbing team can also assist you with high quality, reverse-osmosis (RO), point-of-use water filters. These products are great for a variety of locations in your home such as your kitchen, where you desire the highest quality water for drinking and cooking.
A great complement for whole-house filtration systems, point-of-use RO filters provide the cleanest water achievable, with the benefit of reducing the load and extending the life of your RO filters.
Your water can contain varying levels of:

Chlorine (fairly common in municipal water treatment)
Organic chemicals
Pesticides and fertilizers
Plant hormones
Carbon

Sulfate
Phosphorous
Arsenic
Fluoride
Choosing the Right Products for Your Home
If you want to find out if a water softener or some type of water filtration system makes sense for you to consider for your home, the first step is to have your water tested. Our plumbing team at Save Home Heat Company provides in-house water quality testing for the most common contaminants, as well as outside laboratory testing if a more in-depth analysis is required. Once we identify the potentially harmful chemicals and minerals in your water, and their levels, we can provide you with professional, low-pressure, expert recommendations to resolve issues that may be a concern.
In some cases, just a water softener or a water filter product may be the proper solution. As mentioned above, in other situations, using both products in tandem may be the best course of action to consider – but only if circumstances dictate that type of approach as the proper solution to your water quality issues. We'll listen carefully to your input and will do our best to offer reliable, proven solutions to your water quality concerns, ones that you'll be completely satisfied with, now and for many years to come.
Reputable Broomfield Plumbing Services and More
Since 1979, our team at Save Home Heat Company has been assisting Broomfield homeowners with a wide variety of quality home services. You can rely on our expertise and experience to help you improve levels of safety, comfort, efficiency, and convenience in your home. We strive to exceed your expectations in all work that we perform for you. To learn more about whole-home water softeners and water filteration products, or to request a free, no obligation, low-pressure install quote, please contact us today.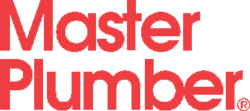 Our Complete Line of Quality Home Services Includes:

AC Repair, Maintenance, and Installation – Ductless & Central Systems
Furnace, Boiler, and Heat Pump Repair, Maintenance, and Installations
Hot Water Baseboard and Radiant Floor Heating System Service & Installation
Household Plumbing Services
Complete Residential Electrical Services
Central Indoor Air Quality (IAQ) Products
Water Heater Repairs & Installation – Standard, High Recovery, Tankless, and more