Lafayette's Trusted Water Quality Experts
For the very best in whole-house water softeners and water filters, residents of Lafayette, CO can depend on our team at Save Home Heat Company. We've been helping residents of the Denver-Boulder area raise their homes' levels of safety, comfort and efficiency since 1979, and expert water quality services are an important part of our home plumbing services.
Our skilled plumbing crew can assist you by testing your water and offering quality, proven solutions to any issues with your residential water supply, including whole-house water softener and whole-house water filter installations.
Water Softeners vs. Water Filters
Water quality can be addressed by both whole-house water softeners and inline whole-house water filters, but each device solves a different type of water quality concern.
Whole-House Water Softeners
By using a water softener, you can address one of the common water quality issues that a Lafayette area homeowner may face—hard water. 'Hard water' is the result of minerals like calcium and magnesium being present in your water supply, often leaving behind what is know as 'limescale.' The effects of hard water can include failure or shortening the lifespan of water valves in a wide variety of home appliances (icemakers, washing machines dishwashers, faucet seals…) to soap scum deposits in tubs and sinks, and powdery deposits on shower and faucet aerators.
In addition to contributing to dry skin and hair, hard water can also have a negative impact on your water heater's performance and durability. Hard water can get expensive, in cases where levels are too high. The right water softener, matched with the needs of your home, will remove the 'hard' limescale minerals, leaving your water 'softer' and safer for you and your home.
Whole-House Water Filters
A whole-house water filter addresses a different and wider range of chemicals that may be present in your water. Chlorine, rust, and pesticides are just a few of things that the right whole-house water filter can eliminate from your water supply. Inline, while-house water filtration systems are custom-tailored for the specific needs of you and your home. For example, a water filter can resolve rust, taste and odor issues, and also address particulate filtration.
Substances that could be found in your water:

Chlorine (fairly common for water treatment)
Organic chemicals
Plant hormones
Pesticides and fertilizers
Carbon

Sulfate
Phosphorous
Arsenic
Fluoride
Point-of-use water filters can deliver improved quality drinking water at the tap, but the scope of potential contaminants covered by these products is much narrower than what a quality whole-house water can provide. In addition, whole-house filters cover your entire home, fully safeguarding you in all locations, along with all of your plumbing investments.
Water Conditioners & RO Water Filters
While having both a whole house water filter and water softener provides the greatest level of effectiveness, a whole home water conditioner is a great option in homes that don't have major water quality issues. You will still enjoy the benefits of improved water quality as well as the benefits of a filter and softener.
Our well-versed plumbing department as installs high quality point-of-use reverse osmosis (RO) water filters. A great addition to a number of areas in your home such as the kitchen and oft-used bathrooms, a whole home water conditioner provides a boost to the cleanliness and purity of the water you use. When added to a whole home water systems, these point-of-use RO water filters need less maintenance, too!
Water Quality Solutions
In order to best help you resolve any potential home water quality issues, the first step is to have your water tested. This allows our team to determine what recommendations to offer and will help us in educating you so that you can make informed decisions about what product, if any, you may want to consider. We provide in-house water testing as well as outside laboratory analysis, when needed, and will match you with the right products to meet the specific needs of you and your home. We install both whole-house water softeners and water filter systems, and in some cases both devices may even be recommended. You can count on our team to provide honest, expert advice and recommendations, and to take the time to patiently answer all of your questions in a low-pressure manner. Our sole focus is to assist you with friendly, reliable, professional service that you can trust.
The Best in Lafayette Water Quality Service
With over four decades of experience serving Lafayette and the surrounding communities, Save Home Heat Company is the trusted name in home plumbing, heating and cooling, and electrical in the Denver-Boulder area. Along with our entire team, our plumbing department provides high-quality service, always focused on your input and your best interests. To request an in-home water quality test or more information about our whole-house water filter and softener services, please give us a call today.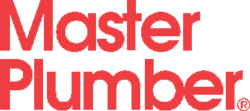 Our Complete Line of Quality Home Services Includes:

AC Repair, Maintenance, and Installation – Ductless & Central Systems
Furnace, Boiler, and Heat Pump Repair, Maintenance, and Installations
Hot Water Baseboard and Radiant Floor Heating System Service & Installation
Household Plumbing Services
Complete Residential Electrical Services
Central Indoor Air Quality (IAQ) Products
Water Heater Repairs & Installation – Standard, High Recovery, Tankless, and more