Lakewood's Water Quality Pros
If you're interested in improving the quality of water in your home, our team can help. With decades of experience serving Lakewood, CO, Save Home Heat Company offers the best in whole-house water softeners and whole-house water filters, along with water testing services. We can assist you with identifying any potential issues with your household water and provide you with the quality service and solutions that our team is highly rated for.
Water Softeners vs. Water Filters
Both whole-house water filters and water softeners help improve the quality of your residential water supply, but each perform a different water treatment function.
Whole-House Water Softeners
Limescale is an issue that results from 'hard water,' and is a potential concern that Broomfield homeowners may have to deal with. Hardness in household water is commonly due to the presence of calcium and/or magnesium compounds, and is the reason for soap scum deposits around your sinks and fixtures, as well as a cause of dry skin and hair, and powdery deposits on faucets and showerheads. Other side effects of hard water in your home may include premature failure of valves and seals in icemakers, water dispensers, dishwashers and washing machines, along with faucets. The lifespan and performance of your water heater can even be compromised by the presence of hard water, as well as the very copper piping that delivers water around your home.
The proper match of a quality whole-house water softener with the needs of your home will have a dramatic effect on reducing the impact of hard water and limescale. In the Denver-Boulder area, we recommend that you seek expert, professional advice from our team at Save Home Heat Company to make sure you'll take the right purchasing decision for you and your home.
Whole-House Water Filters
With a whole-house water filter, you can address a different range of potential contaminants than a water softener. Water filters focus on eliminating a broad variety of potentially undesirable substances such as chlorine, phosphorus, fluoride, and many others. Whole-house water filters can also address taste and odor concerns with your home's water.
Your water can contain varying levels of:

Chlorine (fairly common from municipal water treatment)
Organic chemicals
Pesticides and fertilizers
Plant hormones
Carbon

Sulfate
Phosphorous
Arsenic
Fluoride
While some point-of-use water filters do a pretty good job of water treatment, they are somewhat limited in the scope of contaminants they can address. Not only can a whole-house water filtration system address a wider range of contaminant than point-of-use filters, they have the added bonus of providing complete coverage for your entire home.
Water Conditioners & RO Water Filters
The addition of a whole home water conditioner provides the benefits of having both a whole home water softener and a whole house water filter. While not as effective as having both of these products on their own, whole home water conditioners still afford greater water quality. If you're not overly concerned with your water quality but still want the benefits of filtration and water softening, this is a more than worthwhile option to investigate. Our experienced Lakewood plumbing department also installs point-of-use reverse osmosis (RO) water filters.
These high quality water filters provide exceptional water taste and quality improvement to any area of your home. Commonly utilized in high-use areas such as a kitchen or master bathroom, RO water filters are a wonderful addition to your whole house water treatment solution. When combined with a whole home water system, point-of-use RO water filters need less maintenance as an added bonus.
The Next Step
In order to properly address potential issues with your water quality, the first step is to have your home's water tested. Save Home Heat Company offers in-house water testing services, along with outside laboratory testing if a more detailed analysis is needed. By accurately identifying the many components in your water, our experienced plumbers will be able to inform and suggest the right product or products, and the best course of action to meet your needs. Each home we visit is unique, and our team takes into consideration all factors when providing you with low-pressure advice and service recommendations. In some homes, only one product may be suggested; in others, a combination of both a whole-house water filter and a water softener may be best solution.
Lakewood Plumbing Services and More
Save Home Heat Company has been a trusted name in Lakewood home comfort and related services for over four decades, and we continue to strive to offer the highest level of service available for our customers. Please take advantage of our years of experience, our knowledge, expertise and resources, and allow us to help you raise the quality of life in your home. For more information about our whole-house water filter and whole-house water softener services, or to request an in-home water test, contact our team today.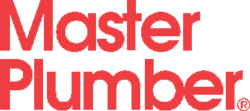 Our Complete Line of Quality Home Services Includes:

AC Repair, Maintenance, and Installation – Ductless & Central Systems
Furnace, Boiler, and Heat Pump Repair, Maintenance, and Installations
Hot Water Baseboard and Radiant Floor Heating System Service & Installation
Household Plumbing Services
Complete Residential Electrical Services
Central Indoor Air Quality (IAQ) Products
Water Heater Repairs & Installation – Standard, High Recovery, Tankless, and more