Expert Longmont Water Quality Services
To address residential water quality concerns, Save Home Heat Company offers high-quality whole-house water softener and water filter services for homes in Longmont, CO and the surrounding communities. Our highly experienced plumbing department handles a wide range of services, including providing homeowners with trusted water quality testing and a full range of proven solutions. With decades of experience, a strong reputation, and a daily commitment to providing high levels of expertise and service, our plumbing team will help you raise your quality of life at home in all ways related to household water.
Water Softeners vs. Water Filters
While whole-house water filters and water softeners both can improve the quality of your home's water, they address different types of issues. In some cases, a water softener is the solution required, while in others a filtration system makes more sense. There are even cases when a combination of both treatment options are the most logical approach. So it's important to understand the differences between the two when learning more about the water quality issues you may be facing in your specific situation.
Whole-House Water Softeners
A whole-house water softener specifically addresses 'hard water' issues that may be present in some Longmont homes. Hard water (producing limescale), when present, is commonly a result of calcium or magnesium compounds present in our water supply. While not immediately dangerous, hard water can cause a wide variety of undesirable consequences, including soap scum deposits in your sink and tubs, powdery deposits on faucets and showerheads, as well as dry skin and hair. And the list goes on: automatic water valves in icemakers, water dispensers, dishwashers and washing machines can get fouled and fail due to limescale – even the performance and lifespan of your water heater can be negatively impacted. If neglected, high levels of hard water in your home can get more than just annoying, it can get expensive! With a properly specified and installed, high-quality whole-house water softener, the minerals that cause hard water are removed and safer is introduced into your home.
Whole-House Water Filters
Unlike water softeners, whole-house water filters address a wider variety of contaminants. Filtration products can remove such substances as rust, arsenic, chlorine, and many others from your water supply. They can even improve taste and odor issues with your water.
Your water can contain varying levels of:

Chlorine (fairly common from municipal water treatment)
Organic chemicals
Plant hormones
Pesticides and fertilizers

Carbon
Sulfate
Phosphorous
Arsenic
Fluoride
While point-of-use water filters may do a good job at raising the quality of water at chosen taps, they are somewhat limited in what they can address, as compared to a whole-house water filter. In addition, whole-house water filters provide blanket coverage for your home's entire water supply, regardless of the location or use
Water Conditioners & RO Water Filters
While whole home water filters and whole home water softeners are most effective when installed as single products, whole home water conditioners do provide the combined benefits of both, albeit not as effective. In homes where water quality issues are not as significant or of great concern, a whole home water conditioner is worth considering. You can also depend on our highly experienced plumbing team to install quality point-of-use reverse osmosis (RO) water filters. RO water filters are a great solution for treating the water in specific areas of your home such as a kitchen, master bathroom, or other high use areas.
As an added bonus, when installed alongside a whole home water system, you can enjoy needing less frequent maintenance for your point of use RO water filter.
Choosing a Water Quality Solution
In order to provide you with the right water treatment, having your water tested is always the initial step to take, so you can determine what sorts of water quality issues you may be facing. The team at Save Home Heat Company provides dependable in-house water testing services, and we also can consult with outside laboratories if a more detailed analysis is needed. Once we have a clear picture of what potential contaminants are present in your water, we can then match you with the right solutions to meet the unique needs of you and your residence. Our team installs high-quality whole-house water softeners and whole-home water filtration systems. In the Denver-Boulder area, you can count on Save Home Heat Company's plumbers to provide you friendly, professional, honest advice, and to recommend quality products that will remedy your water-specific quality concerns.
Longmont's Home Services Specialists
The team at Save Home Heat Company is a trusted name in Longmont for home services that focus on your safety, comfort, whole-home efficiency, and daily convenience. We provide our customers with the knowledge and expertise that comes from over four decades of experience, combined with a strong commitment to striving to exceed our customers' expectations every time we have the opportunity to work in their homes. Your complete satisfaction, and earning your future business, are an integral part of our company philosophy. For a free, low-pressure whole-house water softener or water filter installation quote, or to request in-home water testing, please contact our team today.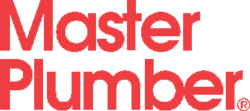 Our Complete Line of Quality Home Services Includes:

AC Repair, Maintenance, and Installation – Ductless & Central Systems
Furnace, Boiler, and Heat Pump Repair, Maintenance, and Installations
Hot Water Baseboard and Radiant Floor Heating System Service & Installation
Household Plumbing Services
Complete Residential Electrical Services
Central Indoor Air Quality (IAQ) Products
Water Heater Repairs & Installation – Standard, High Recovery, Tankless, and more