Westminster Water Quality Services
If you're interested in improving the water quality in your home, Save Home Heat Company is the name to trust. We offer top-quality whole-house water softeners and water filters, along with reliable water testing services for homeowners in Westminster, CO. Our plumbing team will assist you in getting a clear picture of potential contaminants present in your household water, helping you make informed decisions on how to improve the quality of the water that you use for drinking, cooking, bathing and cleaning all-around your home.
Water Softeners vs. Water Filters
To choose the right water treatment solution for your home, it's important to first understand the two primary classes of whole-house water treatment products that you'll hear more about during the purchasing process. These are whole-house water softeners, and water filtration systems, products that perform different functions and at times are used together to compliment each other. Save Home Heat is experienced installing and servicing professionally install both types of water treatment systems, and we represent quality products that stand the test of time and will meet the needs of your home.
Whole-House Water Softeners
As many homeowners can attest, 'hard water' is an annoyance that can have a variety of detrimental effects on your overall comfort and quality of life at your Westminster home. Hard water is due to the presence of dissolved minerals such as calcium and magnesium in your water supply. Its common byproduct is known as 'limescale.' From soap scum and powdery deposits in sinks and tubs, to wreaking havoc with plumbing appliances such as the water valves your dishwasher, washing machine, icemakers and water dispensers, high levels of hardness in your water may be an issue that you should look closer at. The impact of hard water can also negatively impact the performance and lifespan of one the most relied-on plumbing appliances in your home, your water heater. In some cases, hard water and limescale may simply be a daily annoyance, while in others, you could end up facing potentially costly repairs. With a properly specified and professionally installed whole-house water softener, you can remove the minerals that cause hard water, leaving you with improved water quality and an enhanced level of protection for your entire home's plumbing system.
Whole-House Water Filters
Instead of focusing on removing minerals that cause hard water, whole-house water filters address a wide range of other potential contaminants. Inline whole-house water filters can eliminate substances such as phosphorus, arsenic, chlorine, and many other undesirable water contents. They can even address water taste and odor concerns.
Your water can contain varying levels of:

Chlorine (fairly common from municipal water treatment)
Organic chemicals
Pesticides, fertilizers, and plant hormones
Carbon

Sulfate
Phosphorous
Arsenic
Fluoride
While point-of-use water filters can do a good job, they don't have the ability to treat the full range of contaminants that a whole-house water filter is capable of removing. In addition, these products provide only limited coverage, typically at one or several water taps, while leaving the water supplied to the rest of your home untreated.
Water Conditioners & RO Water Filters
If your water quality concerns aren't significant enough to warrant adding a whole home water filter and whole house water softener but you'd still appreciate greater water quality, a whole house water conditioner is an option that might be a great fit in your home. While not as effective as the former two products on their own, whole house water conditioners still provide the same benefits of softener and filtering out the water throughout your home.
Our highly experienced plumbing team also installs effective point-of-use reverse osmosis (RO) water filters. Point-of-use RO water filters are, as their name suggests, treatments for specific areas of your home.
These products can greatly improve the taste and smell of your water, and are a great addition to areas of your home such as a master bathroom or kitchen. As an added benefit, when added to a whole home water system, a point-of-use RO water filter won't need as much maintenance as it would on its own.
Westminster Water Testing and Professional Installation
Before deciding to invest in a whole-house water filter or water softener, it's important to first determine what, if any, issues there may be with your residential water supply. Our highly-skilled, experienced plumbers at Save Home Heat Company can provide you with quality in-house water testing services, and if necessary, we can also turn to local outside laboratories if more in-depth analysis is dictated. Once we've identified the makeup of your water, we'll review our findings with you, and provide professional advice and recommendations for how best to treat your home's water issues. All information and recommendations are provided to you in a friendly, low-pressure manner. We take the time to patiently answer any and all of your questions, so you can make an educated decision on how you feel comfortable proceeding. Our crew never has a 'sales agenda.' Listening carefully to your input and making recommendations that our team feels are in your best interests to consider is how we do business.
Westminster Plumbing Services and Beyond
For over four decades, our team at Save Home Heat Company has been providing Westminster and surrounding Denver-Boulder communities with the very best in-home services. We're committed to helping you elevate the levels of safety, comfort, efficiency and convenience in your home, helping improve your overall quality of life. Our entire team strives on a daily basis to exceed your expectations in any work that you hire us to perform in your home. For more information about our water quality solutions or water testing services, or any of our other highly rated home services, please contact our team today.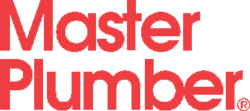 Our Complete Line of Quality Home Services Includes:

AC Repair, Maintenance, and Installation – Ductless & Central Systems
Furnace, Boiler, and Heat Pump Repair, Maintenance, and Installations
Hot Water Baseboard and Radiant Floor Heating System Service & Installation
Household Plumbing Services
Complete Residential Electrical Services
Central Indoor Air Quality (IAQ) Products
Water Heater Repairs & Installation – Standard, High Recovery, Tankless, and more