Why a Pressure Relief Valve?
January 10, 2023
This post is another installment in our ongoing series highlighting unsung but important components that are installed with hot water home heating products. Specifically, we'll focus on pressure relief valves that are used on home central heating boiler systems, and pressure and temperature relief valves that are used on water heaters.
What is a Pressure Relief Valve and How Does It Work?
A pressure relief valve – not to be confused with a whole-house pressure reducing valve (known as a PRV) – is a safety component that helps protect closed and hot water-based systems against experiencing excessively high pressure inside the system. The job of these valves is to monitor water pressure inside the system and respond accordingly if overly high pressure is detected. Water pressure exceeding the design limits inside such systems can cause a variety of problems, from leaks, parts failures, equipment and system failure, to performance issues, as well as shortened lifespan of the equipment and key components.
The water pressure inside residential plumbing systems is commonly measured and referred to in terms of the "psi" (with or without capitals) in the system. This little bit of vegetable soup stands for "pounds per square inch." 'Enuff said on that subject for our purposes here!
Virtually all central heating boilers and domestic water heaters all include pressure relief safety valves either installed standard on the unit from the factory, provided with the equipment for the plumbing and heating contractor to install, or are specifically addressed in the manufacturer installation instructions provided with the heater.
How a Pressure Relief Valve Works
Pressure relief valves are designed to automatically open when a preset pressure level for the valve is exceeded. Notice the pipe (often copper), open at the bottom, that routes from a brass valve on or close to the heater, hopefully terminating at the floor drain in your mechanical room. When a pressure relief valve 'pops,' the excessive pressure is typically relieved in the form of hot water draining thru that pipe to the floor drain. That's often an indicator that something could be amiss, and giving your heating contractor a call asap would be a wise course of action.
In some cases, the pressure may simply be released and the relief valve close on its own; in others, possibly not. A steady drip or mini-flood could potentially ensue. Either way, this is not an occurrence to be ignored or dismissed, even if the circumstance rights itself. Make that call and be sure this occurrence isn't a symptom of a potentially greater, more costly and messier issue.
It's always a good idea to take a quick look at the floor around your boiler and/or water heater when you find yourself nearby, to see if there's any moisture, or evidence of recently dried water, on the floor or on the outside of the unit, itself. A regular quick inspection as part of your monthly routine would be even better.
P&T Valves On Water Heaters versus Boiler Pressure Relief Valves
While central heating boilers have separate, dedicated pressure relief valves, with independent over-temperature safety switches installed in the boiler, standard residential water heaters, on the other hand, combine those two functions in a single valve that's known as a "pressure and temperature relief valve," aka. a P&T valve. The difference is essentially that simple: in one case (whole-house boilers), the functions are performed by separate components, and in the other (standard water heater), the job is performed by a combination component. It's interesting to note that boilers typically reside in a much higher price bracket than most (but not all) water heaters. Our readers are welcome to speculate.
In the case of some of the fancier (ie. more costly) water heaters now available, the lines between boilers and water heaters start to blur a little – for our customers, but not for our team at Save Home Heat! Regardless, the application of pressure relief valves versus combination P&T valves should always closely follow specific manufacturer requirements and instructions.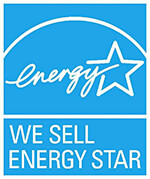 What Home Heating Products Use Pressure Relief Valves and P&T Valves?
There are several types of home heating products that our team at SHH installs that use either pressure relief valves or their close relative, the P&T valve. These include:
Central hot water boilers – Natural gas and propane-fired equipment is common in our area, and independent, dedicated pressure relief valves are employed on these units
Standard, tank-type domestic water waters – Natural gas, propane, and electric models are common in the Denver-Boulder area, and P&T valves are commonly used on this equipment
Whole-house, tankless water heaters – Natural gas and propane units are common in our area. Typically, separate pressure relief valves are specified for these water heaters, as opposed to a combination P&T valve
Indirect-fired water heaters installed as part of a central boiler system – These are also known as "sidearm tanks," and they normally employ P&T valves
Point-of-use electric water heaters – Notably, these domestic water heaters are a bit different in that code does not require a pressure relief or P&T valve on this type of equipment, deferring to manufacturer instructions, which then often defers to the opinion of the installing contractor and the specifics of the installation
Typical Performance Ratings of Pressure Relief and P&T Valves
Pressure relief valves used on boiler systems are often factory-set at 30 psi, the commonly accepted operating pressure inside most hot water home heating systems (think boiler, baseboard heaters, radiant floor, radiators, etc.). The P&T valve used on tank-type water heaters carries two separate ratings, typically 150 psi as the pressure limit, and 210 degrees F for the top-end temperature. A couple of the more popular manufacturers that are used for these purposes are Watts Regulator and Cash-Acme.
Top Quality Denver-Boulder Home Comfort Systems & Service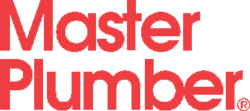 Please reach out to our team today if you have any questions or concerns about pressure or temperature levels inside your water heater or boiler system. You can count on receiving the professional service and information that you need.

Homeowners in the Boulder-Denver metro area trust our team at Save Home Heat for reliable, friendly, expert advice and high quality service and installation for all things hot water and home plumbing and heating – and lots more! Plumbing, all types of heating, cooling, hot water, complete electrical services, central indoor air quality (IAQ) products, and anything related can be found under our 40+ years-and-counting umbrella. Please reach out to our team today if we can be of service.

Please contact me to discuss my home services needs!

Tags: Heating, Plumbing & Drains, Water Heaters