Why Choose H2i INVERTER Mini-Splits from Mitsubishi?
September 17, 2022
Ductless mini-split heating and cooling systems, and heat pumps in general, continue to grow in popularity with our customers in the Denver-Boulder area, and our team at Save Home Heat is having great results installing mini-split heat pumps. In this blog post, we'd like to take a closer look at yet another reason why Mitsubishi is our go-to ductless home comfort line: H2i INVERTER technology.
"H2i" is the abbreviation for Mitsubishi's exclusive advanced Hyper-Heating INVERTER technology. For homeowners in our area, this technology means a lot when the temperature outside gets really cold.
What is Mitsubishi INVERTER Technology?
In residential applications, heat pumps work most effectively when outdoor wintertime temperatures are relatively mild, as opposed to when the temperature drops down to single digits and lower in the Fahrenheit scale. Traditional central heat pumps cannot keep up with demand under those frigid conditions, and this is one of the reasons for the predominance of gas-fired heating systems in our region. In recent years, with the "green" movement away from burning fossil fuels (natural gas and propane) at home, this has led to the development and growth of dual fuel (furnace plus heat pump) central heating and cooling systems.
When it comes to ductless mini-splits, however, the playing field has changed and Mitsubishi is leading the way. Their exclusive, patented, Hyper-Heating INVERTER technology, available on many models, features an enhanced compressor and design that allows H2i heat pumps to deliver reliable heating even when outdoor temperatures drop well below zero.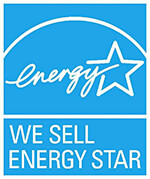 How Does Mitsubishi H2i Technology Work?
Whereas most heat pumps employ a conventional refrigerant loop – with indoor and outdoor heat exchange coils, and a condensing unit to help capture heat from the outdoors, like an air conditioner running in reverse in the winter – Mitsubishi's advanced H2i technology also utilizes an exclusive refrigerant "flash injection" process. This design allows the unit to reroute refrigerant inside the outdoor unit, depending on conditions, conserving and enhancing heat production. Combined with a variable-speed compressor that responds in real time to the precise needs of the home (think variable-capacity output), H2i technology is not only highly efficient on electrical consumption, it also allows for full heat output even when outdoor temperatures drop to -13 degrees F!
Hyper-Heating INVERTER performance at low outdoor temperatures far exceeds the current capabilities of central heat pumps and conventional design ductless units, and is the big reason that these mini-split heat pumps can heat and cool a Denver-Boulder area home without the need for a backup heating system.
The Benefits of H2i Mini-Split Heat Pumps
The many benefits of ductless mini-split heat pumps, such as personalized comfort zones, compact, unobtrusive, versatile components, and user-friendly, quiet operation – all in an electrically efficient, "green," year-round home comfort solution – are now well known. The growing popularity of these systems is well deserved, and INVERTER technology from Mitsubishi raises a good thing to another level.
The additional benefits afforded by Hyper-Heating INVERTER technology include:

Highly precise tracking of thermostat settings
Reduced temperature fluctuations
Full-rated heating output down to -13 degrees F outdoor temperature
Uses only the amount of energy needed to maintain comfort settings (up to 40% more efficient than standard models, according to Mitsubishi)
Hot Start feature provides fast heating response, with no cold air when the unit starts up
Eliminates electrical surges on start-up, helping to ensure high reliability & efficiency, and extend system life
Along with the above features that Mitsubishi H2i mini-split heat pumps provide, other Mitsubishi exclusives worth learning more about include options for mobile app remote control, and the "3D i-see Sensor" that can scan movement and occupancy in a room and respond accordingly for maximum comfort.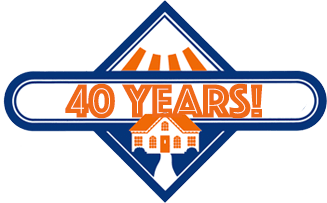 Choosing the Right Heat Pump for Your Denver-Boulder Home
While we're big fans of Mitsubishi Hyper-Heating INVERTER ductless technology, every home and family is different. We work closely with each individual customer to determine the best solution for their needs and the right fit for their home, whether that's a ductless mini-split or a different product entirely. Our process is focused on educating our customers on all options that our team feels make sense to consider, and patiently answering all questions in a friendly, low-pressure manner. Please reach out to our team today if you'd like to learn more, or if you would like to schedule a free, no obligation install quote.

Please contact me to schedule a free install quote!

Tags: Cooling, Green Living, Heating