Premier Air Conditioner Installation Team in Superior
Our comfort team at Save Home Heat Company has been a trusted source for quality air conditioner installations and replacements in Superior, CO and surrounding areas for over 40 years. We've been recognized with multiple awards from organizations such as Lennox, Xcel Energy, the BBB, and others for our strong commitment to service excellence and customer satisfaction. We represent well-established, reputable manufacturers and offer a broad line of quality central and ductless air conditioners that allow us to recommend products that we feel make the most sense for your unique needs – and also the right fit for your home. Low pressure and highly informative is the best way to describe our estimating and sales process. We will take the time to answer all your questions, and will do our best to assist you in making an informed purchasing decision that you'll feel good about now and in the future. We'd appreciate the opportunity to quote a new cooling system for your home in Superior.
We have:

A crew of highly skilled, courteous, EPA certified installers and technicians
A long term A+ rating and Accreditation with the Better Business Bureau, and have won multiple awards from the BBB, Lennox, Xcel Energy, and others
Lots of experience helping our customers use valuable Xcel Energy & manufacturer rebates
Extensive experience installing and servicing the quietest, most efficient systems available, including ultra quiet 2-stage and variable-capacity air conditioners
A broad product line to suit a wide variety of customer needs
The expertise and experience needed to accurately size and meticulously install your new cooling system so it operates as comfortably and efficiently as possible
Dave Lennox Premier Dealer, and Mitsubishi ELITE Diamond Contractor status
A friendly, knowledgeable, helpful office staff!
AC Replacement Excellence in Superior
For homeowners considering having an AC replacement or new installation performed in Superior, our team at Save Home Heat Company has extensive experience and is ready to expertly specify, stage, and complete your project from start to finish. We've been performing the installation, replacement, servicing, and repair of a wide range of air conditioners for over four decades, and are highly regarded for the quality products and service we provide. You can trust our comfort crew to expertly size a cooling system accurately matched with the needs of your specific home and to install it with great care, giving you many years of reliable comfort.
Quiet, Highly Efficient Whole-Home Cooling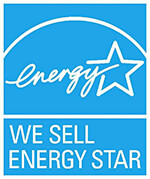 In the more than 40 years we've been installing central AC systems in Superior and the surrounding areas, the efficiency standards for cooling equipment has changed quite a bit. A mere three decades ago, air conditioners with efficiency ratings of 14 SEER were considered high efficiency. The current national manufacturing standard for central AC now requires at least 14 SEER, and some of our most popular systems have efficiency ratings in the 18-28+ SEER range. The higher the number, the lower your cooling bills! Other cooling technology advancements include a quieter operation for many models, and the use of R-410 or similar refrigerants, a more environmentally friendly alternative to the R-22 refrigerant that has been phased out.
Greater Comfort With Variable-Capacity Cooling
For optimal comfort levels in your home, variable-capacity and two-stage central air conditioners are great options to consider and afford a number of benefits. These high efficiency, self-adjusting AC systems respond more accurately to indoor and outside temperatures, have lower operating costs, and operate with lower sound levels than comparable traditional AC systems. When conditions don't require the full cooling capacity of the system, variable-capacity and two-stage air conditioners deliver cooled air at reduced output levels and lower fan speeds, resulting in reduced electrical consumption while also creating longer cooling cycles. The longer, less intrusive cooling cycles associated with these types of systems provide the benefit of more evenly distribute cooling around the home, helping to alleviate wide temperature swings from level to level and room to room throughout your home. An added bonus of this lengthened cooling is that your furnace filter has a better opportunity to do its job cleaning your air!
Variable-capacity central AC systems are the quietest and most efficient air conditioners that we install, and meet all criteria for the demanding ENERGY STAR Most Efficient certification, which recognizes only the most efficient systems currently available. We also install a variety of two-stage systems with a range of high efficiency ratings. One important note when considering these premium systems is that your home must have a furnace with a fan that has compatible features. This sometimes requires upgrading the furnace, as well. Not in the original plan! The upside is that variable-capacity and two-stage furnaces afford many similar benefits as their cooling counterparts, except during the wintertime instead of the summer. Many of our customers really appreciate these enhanced performance features during the heating season.
Which AC System is Right For My Home?
Variable-capacity and two-stage heating and cooling systems are a perfect match to accommodate the widely fluctuating climate in Superior and all around the Front Range. However, if one of these products isn't the right fit for you and your home, not to worry. We install a full line of high quality, traditional single-stage air conditioners in a broad efficiency range, which are still very popular with many of our valued customers. We'll make sure you've matched the right cooling equipment to fill your specific comfort needs for many years to come.
You can trust us to:

Serve you with complete courtesy, in person and over the phone
Perform your job efficiently and accurately, with great attention to detail
Thoroughly clean up after ourselves after our work is done
Provide you with complete documentation of your new cooling system
Walk you through the job after it's completed, and patiently answer all your questions
Make sure you're fully pleased with the work we've done for you

Valuable Air Conditioner Installation Rebates in Superior
Certain high efficiency AC systems may qualify for valuable manufacturer and local utility company rebates! To learn more, be sure and visit our Rebates & Incentives page or speak with one of our friendly comfort advisors for more information for homes in Superior.
We Expertly Service All Brands!
Dependable AC Replacements and Installations in Superior
With more than 40 years installing, replacing, and servicing air conditioners in Superior, you can trust Save Home Heat Company for a very high quality air conditioner installation experience. From upgrading older, less efficient central air conditioners to installing a new AC system in your home for the first time, our team performs prompt, professional work that you'll appreciate and can depend on. You can trust that our team will listen carefully to your input and treat you and your home with complete respect at all times, before, during and after our work is done. All work is performed to the highest of standards, in complete accordance with all manufacturer and code requirements, and is designed to stand the test of time. After our crew has completed your job, we will be readily available if you ever have any questions or concerns, and we hope you'll take advantage of expert annual maintenance from our service department to keep your premium cooling system performing at optimal levels year after year.
If you'd like to learn more or schedule a free, low-pressure air conditioner installation quote for your home in Superior, please reach out to our friendly, helpful team today.
You can also call us for a variety of other expert home services to help keep those parts of your life running smoothly. Not looking for air conditioner installation? We also offer AC repair, maintenance and furnace installation.
Our Complete Line of Quality Home Services Includes:
AC Repair, Maintenance, and Installation – Ductless & Central Systems
Furnace, Boiler, and Heat Pump Repair, Maintenance, and Installations
Hot Water Baseboard and Radiant Floor Heating System Service & Installation
Household Plumbing Services
Complete Residential Electrical Services
Central Indoor Air Quality (IAQ) Products
Water Heater Repairs & Installation – Standard, High Recovery, Tankless, and more