Superior's Furnace Installation Team
If you're considering having the furnace in your home in Superior, CO replaced, you can trust our knowledgeable, experienced team at Save Home Heat Company. We bring over four decades of expertise to the table, and our highly skilled installation team expertly installs a broad range of quality furnaces to suit the needs of virtually any Boulder-Denver area home and homeowner. From standard, to high efficiency and ultra high efficiency furnaces, we have the right heating solution for your home and your specific circumstances.
We Continue To Impress Our Customers In Superior With our:

Friendly, knowledgeable, helpful staff!
Strong commitment to honesty, clear, responsive communication, & customer satisfaction
EPA certified, highly trained, experienced installers
A+ rating and long-term accreditation with the Denver-Boulder Better Business Bureau
Broad selection of furnaces and heating designs focused on quiet, efficient, reliable operation, and superior comfort levels
Expertise in providing assistance with consumer rebate programs, and combining rebates for maximum savings

When replacing your furnace, you can count on our team to strictly adhere to all local and national codes, as well as specific manufacturer requirements. When you choose Save Home Heat Company, you will have the peace of mind that we're fully committed to your complete satisfaction with the service and products we provide.
Superior's Top Furnace Replacements
Are you facing costly repairs on your current furnace? Perhaps your unit is starting to show its age and 'minor' repairs are happening more frequently, and you're wondering if it might be time for an upgrade. Maybe you'd just like to increase your heating efficiency and comfort levels, and are curious about modern options. Whatever the reason, you can feel comfortable having our team at Save Home Heat Company help you look at new furnace options that make sense to consider for your home in Superior. We have many years of experience installing and servicing the complete range of efficiencies and designs available for residential heating. You can rely on our comfort advisers to listen carefully to your input, and to offer you friendly, expert advice and recommendations in a low pressure manner. We'll help match you and your home with the right, high quality new furnace. No sales agenda, simply providing you ample amounts of information so you can make a decision you'll feel good about for many years to come.
When You Consider Save Home Heat Company to Install Your New Furnace, You Can Rest Assured That We'll:

Provide you with a professional evaluation of your system
Discuss any options that might make sense for you to consider
Provide you with a straightforward, clear, written estimate (e-mail works for us!)
Answer all of your questions and make sure you're fully informed
Communicate clearly throughout the process
Perform your furnace replacement promptly and efficiently
Supply you with all manufacturer-provided documents
Take care of registering your new furnace with the manufacturer for you!
Make sure you are happy when we're done with your job
Considering Variable-Speed, Variable-Capacity and Two-Stage Furnaces
Our team has expertise well beyond simply your standard, dependable furnace models. Variable-capacity furnaces are a worth considering due to the fact that they afford the highest efficiency ratings (98-99% AFUE!) as well as the quietest and least intrusive operation. Additionally, they provide the most even, comfortable heating around your home as well as the lowest gas and electrical consumption that central gas furnaces can provide. It's no surprise why many homeowners in the Denver-Boulder area are turning to variable-capacity furnaces for their winter comfort. There's more, too. Variable-speed fans, sealed combustion venting, and a modulating gas valve that automatically adjusts heating performance in small increments to achieve optimal performance and comfort make these furnaces the best gas forced air heating system for many homes. If you're interested in a variable-capacity furnace, our experienced comfort advisors are standing by to assess your current system and home to determine if it's a good fit for you and your home.
Two-stage furnaces are yet another enhanced performance option that you may be interested in investigating. Similar to variable-capacity furnaces, 2-stage furnaces afford two levels of heating output. These models are available in both 80% and 90+% efficiency ranges. This makes them suitable for a wide range of budgets and homes. There are even certain models in each efficiency range that offer the same advanced variable-speed blowers that are utilized in variable-capacity furnaces. Again, if you're interested in learning more about one or either of these great options, we'd be glad to assist.
Expert Furnace Installation in Superior
One of the most important steps in replacing your furnace is ensuring that your new heating system is accurately sized, so that it will perform as efficiently and as comfortably as possible. Our team doesn't rely on a rule of thumb, or simply match the size of the old unit. An accurate heat load calculation will be performed in order to determine the exact size of the new unit needed to perform its best in your home. We'll discuss efficiency levels of potential replacement equipment (80%-98% AFUE range), as well as enhanced performance options such as 2-stage and variable-capacity systems. We'll patiently and thoroughly answer all of your questions, so that you can make an informed decision. You can count on Save Home Heat Company to offer honest, professional recommendations that make sense for you and your home. Our only focus is your best interests.
If you are interested in improving the health of the air in your home, a great time to consider options is when you have a new furnace installed, when the ducting around the furnace is being updated. We handle a complete line of quality central humidifiers, whole-home air purifiers, and high performance furnace filters, all of which can have a big impact on improving your indoor air quality (IAQ). If you notice areas of your home that don't heat evenly, our team is your best bet for determining the source of the issues and, whenever possible, making proven recommendations to help improve those situations. Not looking for heating installation? We also offer furnace repair, maintenance and AC replacement services.
In addition to furnaces, other home heating options under our umbrella includes central and ductless heat pumps, electric radiant heaters, hot water boilers, and more.
Experienced Furnace Installations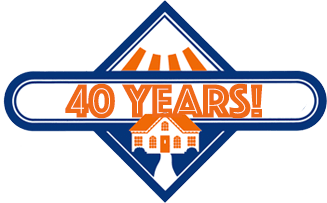 For exceptional, highly customer-focused service, you can count on our team at Save Home Heat Company. Since 1979, we've been serving Superior with trusted home services and are committed to helping you make your home as safe, comfortable, efficient, and convenient as possible. In addition to complete home heating services, you can also rely on us for expert cooling, plumbing, and electrical service. Please contact our friendly, helpful team today if you'd like to schedule a free furnace replacement quote, or if you'd like more information.