Comprehensive Air Conditioning Maintenance in Northglenn
While it can sometimes be hard to predict just when summer weather will arrive here on the Front Range, when it does, the at-times scorching temperatures are no joke. That's why scheduling expert, comprehensive annual air conditioning maintenance for your home in Northglenn, CO, with Save Home Heat Company is a great way to be prepared every year. Performing a very detailed list of AC inspection and tune-up procedures, we'll make sure your air conditioner stays ready to provide you with dependable, effective performance. From ensuring all of the mechanical and electrical components are in good shape, to checking the refrigerant charge and performance, our maintenance is just what your AC system needs.
You can rely on our team because we:
Maintain a long term A+ rating and full accreditation with the Denver-Boulder Better Business Bureau
Have highly skilled, well trained, EPA certified service technicians
Have many years of experience expertly servicing a wide variety of cooling systems
Undergo regular, updated training in equipment and customer service procedures
Equip our technicians with state-of-the-art diagnostic tools
Have extensive parts and technical support resources
Offer emergency repair service 24/7
Are a member in good standing of Air Conditioning Contractors Of America
Are an authorized Dave Lennox Premier Dealer and a Mitsubishi Elite Diamond Contractor
In need of maintenance?
Detailed AC Tune-Up in Northglenn
You can rely on Save Home Heat Company to provide your air conditioner with the complete, detailed support it needs during our comprehensive AC tune-up process. Our work will help to ensure safe and reliable operation while also helping to reduce energy consumption and operating costs, and the likelihood of parts failures.
Our team services virtually all major makes, models, and designs of central and ductless mini-split cooling systems and heat pumps, including variable-output and two-stage systems. During our highly detailed annual maintenance procedure we look at many aspects of your AC system. including refrigerant pressures and electrical components, outdoor coil and condenser compartment cleaning, filter maintenance, airflow, thermostat operation, and temperature drop performance of the system. The list is fairly lengthy. You can depend on our highly experienced team to ensure that your air conditioner gets all of the care and upkeep it needs to continue reliably serving you for many years to come.
We Expertly Service All Brands!
Honest and Effective Air Conditioning Maintenance
When it's time to schedule air conditioning maintenance for your home in Northglenn, rest assured that Save Home Heat Company is wholly dedicated to providing our customers with reliable, ethical, and fully transparent service. We always have your best interests at the core of our relationship with you. We utilize a low pressure environment without any sales pitches; simply providing the education and service you need to make educated decisions that make the most sense for your ongoing whole-home comfort.
Our customers appreciate our company culture – we:
Have been consistently serving our community since 1979
Have a strong daily commitment to complete honesty, transparency, and customer satisfaction
Are very responsive to, and listen carefully to our customers
Work hard to provide an exceptionally positive experience for our customers
Have been recognized for superior performance by the BBB, Xcel, Lennox Industries, and many others
Have a friendly, helpful, knowledgeable office staff eager to assist you
Valuable Pro Plans for Maintenance
Many of our Save Home Heat Company customers take advantage of our reasonably priced annual maintenance Pro Plans covering both their cooling and heating systems. In addition to discounted expert yearly maintenance from our team, Pro Plans also come with benefits such as exclusive discounts on repairs, replacements, and upgrades.
Our Pro Plan members normally have their yearly AC tune-up visits scheduled after the start of the season, during which time we experience a rush of emergency no-cooling service calls. This delay will allow for your technician to provide your home with the most focused and detailed care possible for your air conditioner.
By moving over to this service schedule, you continue to receive the full annual care that your cooling system needs, but performed at a less hectic time. The only thing you'll have to do when it's time to run your air conditioner for the first time is make sure you have a clean furnace filter, turn off your central humidifier (if you have one), and switch your thermostat setting over to 'cool.' Of course, if you have any questions or concerns, just pick up the phone and we're glad to assist. Our Pro Plans are a great deal and provide significant savings in exchange for your patience at the start of the cooling season.
We invite you to ask one of our helpful and knowledgeable service dispatcher if you'd like more info about our Pro Plans. We're happy to provide you with a price quote on an annual maintenance Pro Plan for your home in Northglenn.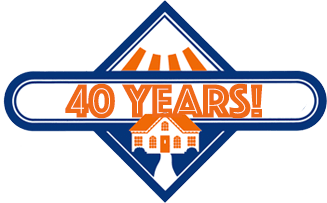 Our service team at Save Home Heat Company is ready to help ensure your comfort throughout the cooling season with expert, in-depth annual maintenance. You can count on us to help keep your air conditioner running at peak efficiency and reliability, and to expertly assist you with all your home comfort needs. Our goal is to exceed your expectations whenever you give us the opportunity to work in your home.
If you'd like to schedule your next AC tune-up with our team or request more information about a Pro Plan for your home in Northglenn, please contact our team today.

Not only do we offer area residents expert AC maintenance, we also provide AC installations, repair, furnace maintenance, and a wide variety of additional services in Northglenn and the surrounding areas.
Our Complete Line of Quality Home Services Includes:
AC Repair, Maintenance, and Installation – Ductless & Central Systems
Furnace, Boiler, and Heat Pump Repair, Maintenance, and Installations
Hot Water Baseboard and Radiant Floor Heating System Service & Installation
Household Plumbing Services
Complete Residential Electrical Services
Central Indoor Air Quality (IAQ) Products
Water Heater Repairs & Installation – Standard, High Recovery, Tankless, and more
To obtain a free, no obligation quote, please reach out to our team today!