Experienced Westminster Boiler Installation and Repair Professionals
Save Home Heat Company has been providing professional boiler installation and repair services to homeowners in Westminster, CO and surrounding communities in Jefferson and Adams counties for 40 years. We pride ourselves on our knowledge and expertise, and on our strong commitment to providing unsurpassed customer service and striving to achieve 100% customer satisfaction at all times. Our team is highly experienced and skilled at repairing, maintaining, and installing residential hot water boilers. The boiler brands we represent allow us to offer a broad selection of high-quality heating equipment that can suit the needs of virtually any home.
We're known for:
Being home comfort specialists
Maintaining a long-term A+ rating with the BBB and other consumer groups
Having courteous, highly skilled technicians, plumbers, and installers
Having fully trained technicians
Our friendly, helpful office staff and dispatchers
Following up with our customers after we're gone to make sure they're completely satisfied with our work
Westminster's Trusted Boiler Installation Experts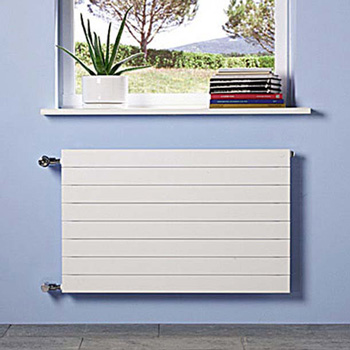 Save Home Heat Company's line of boilers covers the complete range of residential applications. From compact, wall-hung, high efficiency units that can adjust their heating output as outdoor conditions change, to a wide variety of floor model boilers, we regularly install home boilers ranging in efficiency from approximately 80% AFUE to 95% AFUE. Cast iron, bronze, and stainless steel boiler sections are featured in various models, along with sealed combustion venting, pilot-less ignition, and other modern features.
We can also help you out with new standard and high-output baseboard heaters, classic and modern style radiators (ever seen a hydronic towel warmer?), radiant in-floor heating, and more. If you're not familiar with indirect-fired water heaters, which can be connected as an additional zone on a boiler system, you may be pleasantly surprised at the domestic hot water performance that may be possible for your home. Our team at Save Home Heat Company would love to help you learn more.
Your can expect our team to:
Communicate clearly and honestly with you
Be highly responsive to you
Always have your best interests foremost in our relationship with you
Perform the work we do for you efficiently and with great attention to detail
Walk you through your completed job and gladly answer any and all questions you may have
Leave our workspace cleaner than we found it
Fully support you after we've completed our work and left your home
We Expertly Service All Brands!
Dependable Boiler Repairs and Maintenance
When you need a contractor you can rely on to take complete care of the boiler and hot water heating system in your Westminster home, Save Home Heat Company is the company to call for prompt, expert repairs and annual maintenance.
Our team has extensive resources to keep your boiler running right for many years. We stock a wide variety of boiler parts in our service vans and our local warehouse, and we have a well-established network of area suppliers, as well as regional and factory manufacturer support. Our technicians use state-of-the-art diagnostic and testing equipment and are fully trained in accurately and quickly analyzing performance of your system and getting to the heart of performance and operation issues. If a repair can be performed for a reasonable price on a piece of equipment that has plenty of life remaining, we'll quote you a firm repair cost. As soon as you give us the go-ahead, we'll get your system back online as soon as possible. Repairs will be performed carefully, with approved parts and according to manufacturer recommended procedures. Your system will be fully tested before the job is called done.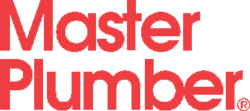 If our team feels it doesn't make sense to perform repairs on your boiler – some reasons might be safety concerns, equipment age or condition, or exorbitant repair cost – we're prepared to have that difficult conversation in a friendly, informative fashion, and provide free replacement quotes for equipment that we think you should consider. We understand that replacing a boiler is a major investment, and we will never pressure you to make a decision that you're not completely comfortable with.
Efficient Domestic Hot Water Using Your Boiler!
If you already use a boiler system to heat your home or are considering having one installed, the boiler can also handle the domestic hot water heating duties of your household. Some boiler models actually have a built-in heat exchanger just for this purpose, allowing for plentiful hot water for bathing, cleaning, cooking and more without needing an additional hot water tank that takes up space. Many of our boiler customers enjoy the many benefits of having an indirect-fired water heater installed. These are well insulated tanks with high efficiency heat exchangers built into them, and are heated by your boiler instead its own system of flue piping and burners. Indirect-fired water heater afford exceptional recovery ratings and match the efficiency of your boiler. They also come backed by great warranties.
Complete Boiler Services in Westminster
Customer satisfaction is always our top priority. You can trust Save Home Heat Company to provide a high level of service that you want for your Westminster home, and to make sure you're happy with our work. Whether it's repairs, maintenance, or replacement of your central hot water boiler, or cooling, electrical, domestic plumbing, or central air quality products, our entire team will strive to exceed your expectations and earn your future business whenever you give us the opportunity to work for you.
Our Complete Line of Quality Home Services Includes:
AC Repair, Maintenance, and Installation – Ductless & Central Systems – Central Evaporative Cooling
Furnace, Boiler, and Heat Pump Repair, Maintenance, and Installations
Hot Water Baseboard and Radiant Floor Heating System Service & Installation
Household Plumbing Services
Complete Residential Electrical Services
Central Indoor Air Quality (IAQ) Products
Water Heater Repairs & Installation – Standard, High Recovery, Tankless, and more