Boiler Replacement Professionals Serving Longmont
At Save Home Heat Company, we have been providing professional home comfort services to homeowners in Longmont and the surrounding community for 40 years. Our experience installing, maintaining, and repairing both standard and high-efficiency boilers goes back to the earliest days of our business, and the perspective and experience we bring to our customers cannot be found at many plumbing and heating companies. Our entire team strives every day to provide the highest levels of customer service in all the installation, annual maintenance, and repair work that we perform. This is reflected in our long-term A+ rating with the Denver-Boulder BBB and other consumer support platforms.
Our customers trust us because we:
Are highly responsive to their service requests
Have experienced, skilled plumbers, technicians, and installers
Expertly service virtually all makes and models of boilers
Have extensive resources for supporting our customers
Present recommendations in an informative, low-pressure manner
Treat them and their homes with complete respect at all times
Follow up with them after we're gone, to make sure they're 100% satisfied with our work
Efficient Boiler Repairs in Longmont
When your boiler in Longmont stops working, Save Home Heat Company is ready to get the issue resolved promptly and expertly. Our technicians are fully equipped and trained to accurately get to the heart of your heating problems. We'll present you with our findings in clear, easy to understandable terms, and we'll review all options that our experienced team feels it makes sense for you to consider. If a piece of equipment has plenty of serviceable life remaining and repairs can be performed for a reasonable cost, we'll provide you all the information you need to make an informed decision, and a firm repair quote will be provided. We're glad to answer any questions you might have, and we won't proceed with repairs until we have your approval.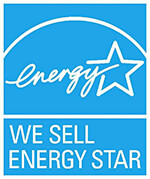 If variables such as age, safety concerns, service history, or repair cost, for example, dictate that you should consider replacing your existing boiler, we're prepared to provide free quotes and fully inform you and answer all your questions in a low-pressure fashion. We fully understand that replacing a home's central boiler is a major investment and we're not happy if you're not comfortable with the manner in which we handle this discussion.
You can trust us to:
Keep your best interests foremost in all aspects of our relationship with you
Use state-of-art diagnostic and installation tools
Offer high quality products and repair parts
Strictly adhere to all manufacturer and local code requirements
Work efficiently and meticulously
Thoroughly clean up our workspace when our job is done
Provide clear documentation of all work performed, along with new equipment paperwork
Follow up with you after our crew is gone, to make sure you're 100% satisfied with our work
High Quality Boiler Replacement and Installation in Longmont
If now's the time to replace your home's boiler, you can count on Save Home Heat Company to provide quality options that make sense for your specific circumstances.
With a boiler line representing several established, reputable manufacturers, we offer cast iron, stainless steel, and bronze boilers, with desirable design features such as wall-mounting capability, sealed combustion venting, and self-adjusting, modulating heat output (ideal for Front Range homes!). Efficiencies of replacement equipment ranges from approximately 80% to 95% AFUE.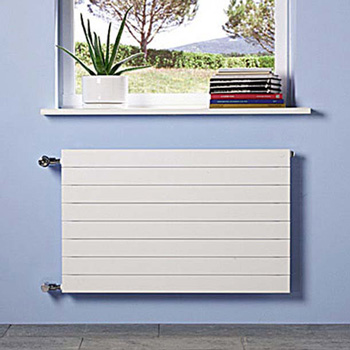 Baseboards, Radiators, Upgrades, Remodels, and More!
Keep us in mind if you want to replace some older baseboard heaters or radiators, or plan to finish your basement, remodel, or even add new square footage to your home. Our plumbing team is very experienced installing standard and high-output baseboards, a wide variety of classic and modern style radiator products, as well as in-floor radiant heating, which are among our most popular heat distribution options. You can count on us to perform accurate heat load calculations, to determine if your existing boiler can handle the additional load, and to make sure each new room receives the right amount of heat to make it thru the winter in comfort.
If it makes sense to discuss a boiler replacement when you expand your living space, you can count on receiving ample amounts of information on all heating solutions that we feel make sense to consider. We'll patiently answer all your questions in a low-pressure manner and help you make educated decisions that you'll feel good about for many years to come. No hype, no sales agenda. Squarely focused on your best interests. For reliable, professional, friendly advice and recommendations, Save Home Heat Company is your local expert on all things 'hot water heat.'
Efficient and Plentiful Domestic Hot Water From Your Boiler
In addition to being able to heat your home, a boiler also has the ability to heat your domestic hot water. Added to an existing or new hot water central heating system, many of our boiler customers enjoy the benefits indirect-fired water heaters. An indirect water heater, also known as a sidearm tank, is a durable, well insulated tank that contains a high efficiency heat exchanger, and receives its heat from the boiler instead of having its own burners and flue pipe. Operating at the same BTU input and efficiency as the boiler, these great water heaters have hot water recovery rates far surpassing the performance of standard gas and electric water heaters. They also have excellent warranties.
A different type of boiler design, known as a 'combination boiler,' provides both home heating and domestic hot water from the same piece of high efficiency equipment. Working as a boiler for heating your home, and like a tankless water heater for domestic hot water for cooking, cleaning, and more, a combo. boiler is great high efficiency heat and hot water solution when floorspace is limited and properly matched with household hot water usage patterns.
Trusted Boiler Repair and Installation Technicians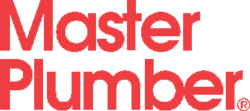 At Save Home Heat Company, one of our primary goals is to exceed your expectations every time you give us the opportunity to work for you. We know that we must earn your trust and your future business in every interaction that you have with our company. Looking out for your safety, and for your best interests are also key parts of our company philosophy. We'll be highly responsive to you at all times, and we'll make sure you're happy with the work we do for you, whether it's installing or a repairing your boiler, performing domestic plumbing, or doing the cooling, air quality, or electrical work in your home. Please give us a call today and see the difference that our highly customer-focused process will make for you.
Our Complete Line of Quality Home Services Includes: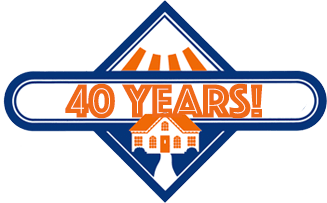 AC Repair, Maintenance, and Installation – Ductless & Central Systems
Furnace, Boiler, and Heat Pump Repair, Maintenance, and Installations
Hot Water Baseboard and Radiant Floor Heating System Service & Installation
Household Plumbing Services
Complete Residential Electrical Services
Central Indoor Air Quality (IAQ) Products
Water Heater Repairs & Installation – Standard, High Recovery, Tankless, and more