Installing High Quality Boilers in Denver
Save Home Heat Company provides comprehensive boiler replacement, repair and maintenance services for homes in Denver, CO. We've been serving residents of the Mile High City since 1979, and you can trust our long-term commitment to high-quality products and service and complete customer satisfaction. We have maintained an A+ rating with the Denver-Boulder Better Business Bureau and many other consumer advocacy groups for many years, and we understand the importance of fully satisfying every one of our customers.
We're known for:
Being whole-home comfort and high efficiency specialists
Our highly skilled, courteous technicians
Performing thorough, detailed annual boiler maintenance to help enure your safety, maintain optimum efficiency, and extend equipment life
Our friendly, responsive, helpful office staff
Communicating clearly with our customers
Following up with our customers after work is done to make sure they are 100% satisfied with our team's efforts
Dependable Boiler Repair in Denver
If your home's hot water boiler is malfunctioning, you can count on Save Home Heat Company technicians to provide prompt, accurate diagnosis of the heating issues in your Denver home, and to fully inform you of our findings and recommendations. If repairs can be performed at a reasonable cost, we'll quote you a firm price and proceed promptly to fix your boiler once you give us the go-ahead. We stock lots of boiler parts in our vans and our warehouse, and often have excellent availability of other parts from our established network of supply houses and manufacturer reps. Repairs will be performed in complete accordance with manufacturer requirements, using approved quality parts, and we'll fully test and inspect our work when we're done.
Quality Denver Boiler Replacements and Installations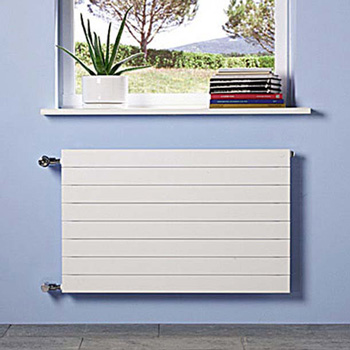 If your current boiler is very old and inefficient, no longer reliable, or if the cost to repair it will be very high – or if you just feel that now is the time to consider upgrading your existing system – Save Home Heat Company offers a broad range of replacement boilers that can suit virtually any residential need. Our boiler line offers efficiencies ranging from 80% to 95% AFUE, featuring a variety of designs that incorporate cast iron, stainless steel, or bronze construction, with high-end features such as self-adjusting, modulating heat output, and seal combustion venting.
Upgrades, Remodels, and More!
We can also expertly assist you in upgrading older hot water baseboards and radiators, and looking at other ways you can effectively use a boiler to improve your comfort levels. Our plumbing team is very experienced installing radiant floor heating, standard and high output baseboard heaters, and a wide variety of radiator products (even hydronic towel warmers!), among others. If you're considering a basement finish, remodel, or even an addition, we'd be glad to look at the job with you and provide firm quotes. You can count on Save Home Heat Company to present quality products and options that make sense for you to consider, all in a low pressure, informative manner.
Our professional technicians and plumbers will: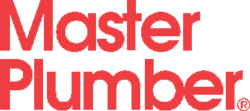 Arrive in a well-marked company vehicle, dressed in a clean uniform
Communicate clearly with you from beginning to end
Treat you and your home with total respect
Perform our work efficiently, with great attention to detail
Thoroughly clean up our workspace when we're done
Walk you through our work after it's completed, and answer any questions you may have
Provide you complete documentation of your new equipment and your purchase
Make sure you are happy with our work
We Expertly Service All Brands!
Plentiful Domestic Hot Water From Your Boiler!
Not only can you boiler heat the various rooms and areas of your home, it can also be used to heat all of your domestic hot water. A very popular hot water product with our boiler customers are indirect-fired water heaters. An indirect-fired water heater is a well insulated tank that has a highly efficient internal heat exchanger (no burner of flue stack), and operates at the same BTU input and efficiency as your boiler–providing very high hot water recovery rates, far outperforming standard gas and electric water heaters. Indirect water heaters also have great warranties.
A different type of boiler design, known as a 'combination boiler,' incorporates both home heating and domestic hot water production in a single piece of equipment. These high efficiency boilers are efficient on space and a great hot water option when properly matched with a home's hot water demand.
Reliable Boiler Pros in Denver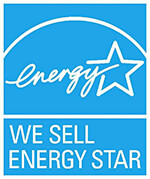 Throughout the Denver area, Save Home Heat Company can assist you with any boiler replacement, repair, or maintenance job. We use state-of-the-art diagnostic and installation tools, high-quality repair parts, and undergo regular training on service procedures and new products. The product lines we represent are from established, reputable manufacturers.
Our team at Save Home Heat Company strives to provide every customer the highest level of service in every interaction you have with us. We hope you'll give us the opportunity to demonstrate the difference that our highly customer-focused process will make for you and your home. In addition to heating and hot water, we also provide expert home electrical, plumbing, indoor air quality and cooling services. Please give us a call today to learn more or to schedule an appointment for service or a free installation quote.
Our Complete Line of Quality Home Services Includes:
AC Repair, Maintenance, and Installation – Ductless & Central Systems
Furnace, Boiler, and Heat Pump Repair, Maintenance, and Installations
Hot Water Baseboard and Radiant Floor Heating System Service & Installation
Household Plumbing Services
Complete Residential Electrical Services
Central Indoor Air Quality (IAQ) Products
Water Heater Repairs & Installation – Standard, High Recovery, Tankless, and more