The Best in Lakewood Home Plumbing Services
Since 1979, Save Home Heat Company has been providing high-quality home services for our customers. We maintain the same award-winning level of service for our faucet repairs, installations, and product offerings for homeowners in Lakewood, CO and the surrounding community. With our team of skilled plumbers and dependable network of resources, we can help you with a wide range of faucet needs. From remodeling projects to leaking faucets, Save Home Heat Company can help find the right solution to meet your needs and satisfaction.
Our commitment to customer satisfaction is reflected by many consumer advocacy groups, including a long term A+ rating and accreditation from the Denver-Boulder Better Business Bureau, as well as numerous BBB Gold Star Awards. We think that the quality of our service speaks for itself, and many of our customers are glad to attest to that. For all of your faucet repair, installation, and home service needs, we hope you'll trust Save Home Heat Company with your business.
Our Faucet Services:
Faucet Replacement
Faucet Repairs
Faucet Installation
Remodel Services
A Full Range of High Quality Faucet Products
Professional Faucet Repairs for Lakewood
If you're dealing with a dripping or leaking faucet, or other common faucet issues like a cracked housing or a loose mount, we can help. Our highly skilled plumbers come with fully stocked service vehicles with a variety of common faucet parts and our most popular replacement faucets. We'll do our best to find the right solution for any faucet issue you're experiencing. If you need a part or product that's not stocked in our service vans or local warehouse, we have a very dependable local and regional supply network to help get you taken care of quick. Let the friendly and experienced team at Save Home Heat Company bring your faucet back to life!
Faucet Repairs We Can Help With:
Cracked or Deteriorating Sealant
Loose Housing, Nobs, or Faucet Mounts
Inconsistent pressure or temperature control
Leaks or constant drips
Deteriorating metal
Trusted Lakewood Faucet Installations and More
Save Home Heat Company offers both basic, dependable faucets, as well as high-end faucet models with enhanced features such as pull-down/pull-out nozzles, touch-activated controls, preset water temperature and pressure, stainless steel construction, and more. Our main faucet line is Delta, well-known for their craftsmanship, reliability, convenient technology, and variety of attractive designs, and we also represent other popular quality product lines. For remodels, upgrades, or replacements, we can help you find the perfect fit to meet your needs and style.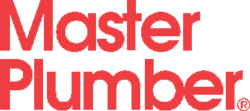 We'll install your faucets with great care, and we're just fine with installing customer-supplied fixtures. All installation and replacement work is thoroughly inspected and fully tested before we call the job done. If you're interested in learning more about how we can help you with a faucet installation or replacement, please contact us today. We always answer your questions and offer recommendations in a low-pressure, informative manner, and never pressure you into making decision.
Our Home Comfort Services Include:
AC Repair, Maintenance, and Installations – Central and Ductless Systems
Furnace, Boiler, and Heat Pump Repair, Maintenance, and Installation
Central Indoor Air Quality Solutions
Radiant Floor and Baseboard Heating System Service & Installation
Plumbing Services
Electrical Services
Water Heater Services – High Recovery, Standard, Tankless, and more
For forty years, Save Home Heat Company has been proudly serving Lakewood with high-quality home services. You can trust our experience, expertise, and strong commitment to making sure you're satisfied with our work. We'll be here to continue to support you whenever you need any of our services for your Lakewood home.
For additional information, to schedule a service, or for general questions, please don't hesitate to reach out to our team.