Reputable Furnace Installations in Centennial
If you're looking for a company to perform your furnace installation in Centennial, CO, Save Home Heat Company is an excellent choice. We're proud to offer over four decades of experience to homeowners in Centennial and surrounding areas, and we offer a wide selection of moderate, high efficiency, and ultra high efficiency furnaces. The heating systems we install for our customers are of the highest quality, and will provide you with years of reliably warmth and comfort in your home.
We Continue To Impress Our Customers In Centennial With Our:

EPA certified, highly trained, experienced installers
A+ rating and long-term accreditation with the Denver-Boulder Better Business Bureau
Broad selection of furnaces and heating designs focused on quiet, efficient, reliable operation, and superior comfort levels
Expertise in assisting our customers with a variety of rebate programs, and combining rebates for maximum savings
Strong commitment to honesty, clear, responsive communication, and customer satisfaction
Friendly, knowledgeable, helpful staff!

When you call on our team for your furnace installation, you can expect us to be current with all local codes and manufacturer requirements. Your comfort investment will always be handled with the utmost care and focus on lasting results.
Expert Centennial Furnace Replacements
Have you been experiencing an increase in repair calls, or unreliable performance from your current heating system? Perhaps your furnace is well over a decade old, and you're interested in newer models that provide higher efficiency ratings and improved comfort levels. Regardless of why you're considering a new furnace, you can rest assured that our team at Save Home Heat Company is the right choice to assist you in finding the right model for your home. We'll size your new furnace accurately to fit your home, and our team will ensure the job is done right the first time. Should you have any questions or concerns at any point during the process, we'll always take the time to address them and make sure you're completely satisfied with our work. We want you to be comfortable both before, during, and long after the installation takes place.
When You Consider Save Home Heat Company To Install Your New Furnace, You Can Rest Assured That We'll:

Provide you with a professional evaluation of your system
Discuss any options that might make sense for you to consider
Provide you with a straightforward, clear, written estimate (e-mail works for us!)
Answer all of your questions and make sure you're fully informed
Communicate clearly throughout the process
Perform your furnace replacement promptly and efficiently
supply you with all manufacturer-provided documents
Take care of registering your new furnace with the manufacturer for you!
Make sure you are happy when we're done with your job
Before moving forward with a furnace replacement, you can rely on our team to help you choose the right furnace to meet the needs of both you and your home. We'll calculate the right size furnace to ensure optimal and performance for your home, and will help you decide between various options that your comfort adviser feels you should consider. You can trust our team for expert advice on all efficiency levels, including 2-stage and ultra quiet variable-output furnaces. When you contact us at Save Home Heat Company, you aren't just getting an installation crew that will hook up your new system and leave. We'll take the time to identify airflow issues, and provide whole-home attention to your comfort needs. In many cases, we have been able to improve performance greatly from past heating systems by looking at more than just the basics. That's a value you won't get from just any heating company.
If it's not a replacement forced air furnace you're in need of, we also install standard and high-efficiency boilers, central and ductless heat pumps and AC systems, electric radiant heaters, water heaters, and more. We're also a trusted source for Centennial homeowners for indoor air quality products and solutions ranging from central humidifiers and whole-house air purifiers to high-performance furnace filters.
Centennial's Heating Pros
If you think it might be time to replace your furnace, you can trust our crew at Save Home Heat Company to provide you with honest, professional, low-pressure advice. We'll always have your best interests in mind, and there will never be a hidden 'sales agenda' behind our services. We'll listen to you carefully, and will answer all of your questions to make sure you can make an informed decision. With over 40 years of experience exceeding the expectations of homeowners in Centennial and the surrounding Denver-Boulder metropolitan area, we embrace each opportunity to show you the difference that our style of service makes when upgrading your home comfort system. Not looking for furnace installation? We also offer heating repair, maintenance and AC replacement services.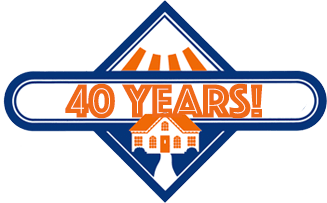 To schedule a free furnace replacement quote, or to learn about any of our other top-rated home services, please contact our friendly, helpful team today. See the difference that our highly customer-focused process will make for you and your home!