Experienced Furnace Installations in Cherry Hills Village
Investing in a new furnace is a big decision, and choosing the right company for the job can make all the difference. When it comes to furnace installations in Cherry Hills Village, CO, Save Home Heat Company is proud to be a trusted choice for homeowners looking to upgrade their comfort. We've been serving the area for over 40 years, and carry a broad range of moderate, high efficiency, and ultra high efficiency furnaces to satisfy a variety of heating needs. Each furnace we install is durable, designed for performance, and crafted to provide years of reliable heating.
We Continue To Impress Our Customers In Cherry Hills Village With our:

EPA certified, highly trained, experienced installers
A+ rating and long-term accreditation with the Denver-Boulder Better Business Bureau
Broad selection of furnaces and heating designs focused on quiet, efficient, reliable operation, and superior comfort levels
Expertise in providing assistance with consumer rebate programs, and combining rebates for maximum savings
Strong commitment to honesty, clear, responsive communication, and complete customer satisfaction
Friendly, knowledgeable, helpful staff!

When you entrust your furnace replacement project to Save Home Heat Company, you can be assured that our team that stays current with all local codes, manufacturer requirements, and the very best in industry installation procedures. We perform each installation with a strong focus on customer care and top level results.
Dependable Cherry Hills Village Furnace Replacements
Are you homeowner facing a costly repair to your furnace? Perhaps your current heating system is on the older side, and its best years are probably behind it. Or maybe you just feel it's the right time to upgrade. If any of these situations sound like yours, Save Home Heat Company can help you find the perfect heating unit for your home. You can trust our team to fully answer all your questions about any furnace options that make sense for you to consider, from standard, workhorse units, to the latest in high performance, high efficiency models. We'll help you find a furnace that's the best fit for your circumstances and your home, and you can depend on our team to be highly responsive to you throughout the process. Our team emphasizes your comfort and safety at every stage of the installation, from selecting the furnace to installing it and providing ongoing support for the life of your heater.
When You Consider Save Home Heat Company to Install Your New Furnace, You Can Rest Assured That We'll:

Provide you with a professional evaluation of your system
Discuss any options that might make sense for you to consider
Provide you with a straightforward, clear, written estimate (e-mail works for us!)
Answer all of your questions and make sure you're fully informed
Communicate clearly throughout the process
Perform your furnace replacement promptly and efficiently
Supply you with all manufacturer-provided documents
Take care of registering your new furnace with the manufacturer for you!
Make sure you are happy when we're done with your job
One of the most important parts of any furnace installation is making sure you have a correctly sized (BTU rating) furnace for your size home. An improperly sized system can result in reduced efficiency and higher utility bills, while also negatively impacting comfort levels. We'll specify the right size furnace and will discuss options with you such as 2-stage and ultra quiet variable-output models, always in an informative, low-pressure manner. In many cases, we can identify airflow improvements during the process that can be made to help elevate the performance of your new system and provide more even heating to those trouble spots in your home.
In addition to central forced air furnaces, we also install standard and high efficiency boilers, ductless and central heat pumps and AC systems, electric radiant heaters, waters heaters, and more. Our team can also assist you in improving the health of your indoor air with high quality central humidifiers, whole-home air purifiers, and high performance furnace filters.
The Heating Company Cherry Hills Village Trusts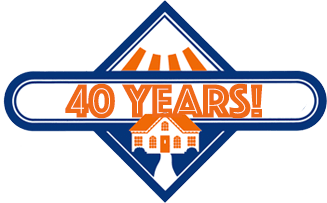 Whether you're just weighing your options, or certain you're in the market for a furnace replacement, you can count on our experienced, highly skilled team at Save Home Heat Company. We're a trusted resource for Cherry Hills Village homeowners, and will work closely with you to help you achieve greater comfort in your home with a new system you feel good about. If you'd like more information or want to schedule a free replacement quote, please call us today. Please also look to us for furnace repairs, maintenance, AC installations, or any of our other quality home services.