Top Quality Furnace Installations for Englewood
At Save Home Heat Company, we're proud to offer high quality, dependable furnace installations for homeowners in Englewood, CO and surrounding communities. Our team has been providing highly rated service for over four decades, and our experience encompasses virtually any type of home or heating system you can imagine. Our full line of highly reliable moderate, high efficiency, and ultra high efficiency furnaces will meet the needs of a broad range of customer needs and desires.
We Continue To Impress Our Customers In Englewood With Our:

Strong commitment to honesty, clear, responsive communication, and customer satisfaction
EPA certified, highly trained, experienced installers
A+ rating and long-term accreditation with the Denver-Boulder Better Business Bureau
Broad selection of furnaces and heating designs focused on quiet, efficient, reliable operation, and superior comfort levels
Expertise in providing assistance with consumer rebate programs, and combining rebates for maximum savings
Friendly, knowledgeable, helpful staff!

In choosing our team at Save Home Heat Company for your furnace installation, you will have peace of mind knowing that our crew is fully in tune with and in complete adherence with all local mechanical codes and manufacturer requirements. We strive for professional, dependable service and complete satisfaction for each new system we install.
Reliable Furnace Replacements in Englewood
While a well maintained furnace can last many years, it's inevitable that at some point you'll need to replace the heater in your Englewood home. Often, a combination of equipment age and a costly parts failure are the motivation. In other cases, a homeowner may choose to proactively upgrade their heating system for improved energy efficiency, greater comfort, and to avoid repeated repairs that can crop up with aging heating systems. If any of these situations sounds familiar to you, let our team help you find the perfect new system. We'll assist in helping you select a furnace that is properly sized for your home, and will provide reliable comfort for the years to come. You can rely on our experienced installers for exceptional results and a commitment to your satisfaction at each step of the process.
When You Consider Save Home Heat Company to Install Your New Furnace, You Can Rest Assured That We'll:

Provide you with a professional evaluation of your system
Discuss any options that might make sense for you to consider
Provide you with a straightforward, clear, written estimate (e-mail works for us!)
Answer all of your questions and make sure you're fully informed
Communicate clearly throughout the process
Perform your furnace replacement promptly and efficiently
Supply you with all manufacturer-provided documents
Take care of registering your new furnace with the manufacturer for you!
Make sure you are happy when we're done with your job
Did you know that an improperly sized furnace can mean poor heating, subpar performance, and higher than necessary energy costs? Our team will ensure your new furnace is accurately sized. Our team is also highly experienced installing 2-stage and ultra quiet, variable output systems, and we'd be glad to discuss those enhanced performance options with you.
Central forced air furnaces aren't all we can install in Englewood, either. You can also rely on our team at Save Home Heat Company for ductless and central heat pumps and AC systems, electric radiant heaters, water heaters, and central hot water boilers, among other products and services. Ask us about high performance furnace filters, central humidifiers, and whole-home air purifiers as well!
Your Furnace Installation Team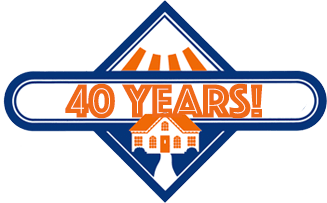 Regardless of your current heating circumstances, you can trust our team for low-pressure, expert advice about your current system. Whether you're starting to research new heaters, or you're certain a furnace replacement is on the table, we'll answer all of the questions you have without any pushy sales pitch or hype. We offer Englewood homeowners over four decades of expertise with a strong emphasis on your comfort and satisfaction, whether you're contacting us for a furnace repair, regular maintenance, a brand new system, or just for some general advice about your options. To schedule a free installation quote, or to request more information, please contact us today.