Professional Furnace Installations in Highlands Ranch
At Save Home Heat Company, we offer professional, trusted furnace installations for homeowners in Highlands Ranch, CO and surrounding communities. For over forty years, we've been serving and helping Denver area homeowners achieve greater levels of comfort, safety, and efficiency in their living spaces. We carry a full range of moderate, high efficiency, and ultra high efficiency furnaces to meet a variety of needs and spaces. Our team is strongly committed to providing high quality products and services, and we continue to receive high consumer ratings for our work.
We Continue To Impress Our Customers In Highlands Ranch With our:

EPA certified, highly trained, experienced installers
A+ rating and long-term accreditation with the Denver-Boulder Better Business Bureau
Broad selection of furnaces and heating designs focused on quiet, efficient, reliable operation, and superior comfort levels
Expertise in providing assistance with consumer rebate programs, and combining rebates for maximum savings
Strong commitment to honesty, clear, responsive communication, and customer satisfaction
Friendly, knowledgeable, helpful staff!

By choosing Save Home Heat Company for your installation, you can trust our team to install your new furnace with great attention to detail, and to fully comply with all local and national mechanical codes, as well as specific manufacturer requirements. We're committed to achieving lasting results in all the work that we do for you.
Premier Highlands Ranch Furnace Replacements
Many homeowners enjoy years of reliable home heating as a result of proper installation and thorough, routine annual maintenance. Still, like anything else, furnaces eventually need to be replaced as a result of normal wear and tear. If you're facing costly repairs or you're interested in newer models with higher efficiency ratings, or enhanced comfort options, we can help you explore your options. You can rely on our team to answer all your questions and present options in a low pressure, informative manner.
When You Consider Save Home Heat Company to Install Your New Furnace, You Can Rest Assured That We'll:

Provide you with a professional evaluation of your system
Discuss any options that might make sense for you to consider
Provide you with a straightforward, clear, written estimate (e-mail works for us!)
Answer all of your questions and make sure you're fully informed
Communicate clearly throughout the process
Perform your furnace replacement promptly and efficiently
Supply you with all manufacturer-provided documents
Take care of registering your new furnace with the manufacturer for you!
Make sure you are happy when we're done with your job
Selecting a properly sized furnace is essential to ensuring maximum performance and efficiency from your new system, regardless of what type of equipment you choose. Our comfort advisers accurately size equipment for the each home that we visit. No rules of thumb or simply matching the existing unit! We take the time to fully discuss all options that make sense to consider, from 80% to 98% efficient units, to enhanced performance designs such as 2-stage furnaces, and ultra quiet, high efficiency, super efficient variable-output furnaces. You can count on our team to present the benefits of these options in a low-pressure manner, so you can make an educated decision you'll feel good about, now and in the future.
Our team at Save Home Heat Company is also highly experienced identifying the causes of uneven heating, and making suggestions of ways to remedy this common situation. If you are concerned about the health of your indoor air, we can make recommendations of improved indoor air quality products such as high performance furnace filters, central humidifiers, AC installations, and whole-house air purifiers.
Highlands Ranch's Trusted Heating Team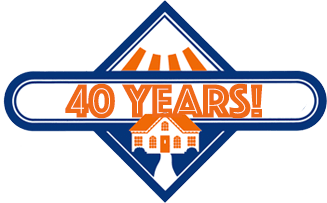 Please contact our friendly, helpful team today for more information, or to schedule a free, low-pressure furnace replacement quote for your Highlands Ranch home. Our highly rated team would be glad to help you with any of your heating, cooling, plumbing, all electrical needs.