High Quality Furnace Installation in Northglenn
When it's time to replace your current furnace, the importance of choosing the right unit and the right installation company cannot be overemphasized. Since the lifetime of your new heater may well exceed 20 years, it makes sense to take the time to research your options, as well as your choice of the contractor that will be performing the work for you. Our team at Save Home Heat Company is highly experienced and trusted for expert furnace installations in Northglenn, CO and surrounding communities. We have helped countless homeowners improve their indoor comfort, efficiency, and safety over more than 40 years of serving the area. You can expect the highest levels of customer service and exceptional products when hiring our company for your furnace replacement.
We Continue To Impress Our Customers In Northglenn With our:

EPA certified, highly trained, experienced installers
A+ rating and long-term accreditation with the Denver-Boulder Better Business Bureau
Broad selection of furnaces and heating designs focused on quiet, efficient, reliable operation, and superior comfort levels
Expertise in providing assistance with consumer rebate programs, and combining rebates for maximum savings
Strong commitment to honesty, clear, responsive communication, and customer satisfaction
Friendly, knowledgeable, helpful staff!

To ensure that your furnace replacement stands the test of time, our installation team maintains strict adherence to all local and national codes, as well as all specific manufacturer requirements.
Experienced Northglenn Furnace Replacements
There are several situations a Northglenn homeowner might face that may prompt considering a furnace replacement. Sometimes, a costly repair might lead you into looking for an upgrade. Another common scenario is replacing an aging system with a newer, more reliable and energy efficient model. No matter what your reason for considering a new heater, our team is fully equipped and experienced in handling every step of the process with a high level of expertise and ease. As part of our process, we'll provide you with ample amounts of information, and answer all your questions in a low-pressure manner, so that you can make a decision you'll be comfortable with for years to come.
When You Consider Save Home Heat Company to Install Your New Furnace, You Can Rest Assured That We'll:

Provide you with a professional evaluation of your system
Discuss any options that might make sense for you to consider
Provide you with a straightforward, clear, written estimate (e-mail works for us!)
Answer all of your questions and make sure you're fully informed
Communicate clearly throughout the process
Perform your furnace replacement promptly and efficiently
Supply you with all manufacturer-provided documents
Take care of registering your new furnace with the manufacturer for you!
Make sure you are happy when we're done with your job
An improperly sized furnace can lead to unnecessarily high bills and poor heating in your home, along with a shortened lifespan for the unit. That's why our crew at Save Home Heat Company carefully and accurately sizes the new furnace to fit your home. No rules of thumb, or simply matching the size of the old heater. When it comes to efficiency ratings (80%-98% AFUE) and design options such as 2-stage and variable-output furnaces, we'll fully inform you of any products that we feel make sense to consider, and will work closely with your to answer all your questions so that you can make a decision you'll feel comfortable with, now and in the future. Your best interests are the sole guide for our conversations with you. No high pressure sales tactics, ever!
If you are interested in ways to improve the health of your indoor air, an ideal time to look at options is when your furnace is being replaced. Central humidifiers, high performance furnace filters, and whole-home air purifiers are all valuable IAQ accessories that might make sense to have installed at the same time as a new furnace. If you experience uneven heating or poor airflow to certain areas of your home, our team at Save Home Heat Company is your best bet for identifying the sources of those issues, and making recommendations of ways to help remedy those situations.
We can also provide you with a variety of other options to control the temperature in your home, including central and ducted heat pumps, electric radiant heaters, and hot water boilers. Water heaters, cooling systems, and a broad range of expert plumbing and electrical services are also available under our company umbrella.
Your Northglenn Heating Experts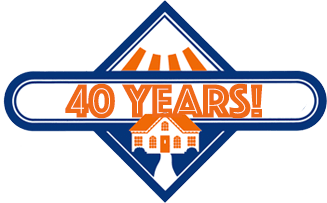 Since 1979, our crew at Save Home Heat Company has been assisting homeowners with a broad range of quality home services, including AC replacement and installation of the earliest high efficiency furnaces. You can trust our four-plus decades of experience and knowledge, and our long term commitment to your satisfaction with our work. Please give our friendly, helpful team a call if you'd like more information on our furnace line, or if you'd like to schedule an appointment for a free furnace installation quote for Northglenn home. We urge you to see the difference that our highly customer-focused process will make for your home and for you.