Performing Professional Heating Repairs in Lafayette Homes
Save Home Heat Company is committed to providing high-quality furnace repair services to the residents of Lafayette, CO. Since 1979, we've been helping people keep their buildings at a comfortable temperature by fixing their furnaces, boilers, and heat pumps. Our company is locally owned and operated, and we're dedicated comfort specialists who work with all major brands, makes and models. High-efficiency applications have been a major focus for over well over four decades.
We're known for:
Our long-term A+ rating and Accreditation with the Denver-Boulder Better Business Bureau
Our designation as a Dave Lennox Premier Dealer
Providing our customers with clear diagnoses and low-pressure, professional recommendations
Being experts on both standard and high efficiency heating systems
Many years of experience servicing a wide range of heating brands and models
State-of-the-art diagnostic tools and service procedures
Our friendly, helpful service dispatchers and office staff
Our courteous, respectful service technicians
Our technicians are knowledgeable and stand behind their work. Whenever your comfort in Lafayette is jeopardized by malfunctioning heating equipment, turn to us for quality heating repairs.
Let Us Take Care of Your Furnace Repairs in Lafayette
Regardless of the problem you're having with your system, we'll apply our 40 years of professional experience to present you with a prompt diagnosis and recommendation, along with any options worth considering. Attending to issues in a timely manner can keep your furnace, boiler or heat pump from breaking down completely and causing a major problem.
When you call on us for heating repair in Lafayette, our technician will always:
Carefully install the proper parts and fully test your system from the thermostat
Thoroughly clean up their work area after completing the repair
Remove all trash and waste created during the visit when he or she leaves your home
Walk you through our work and review what was done
Provide clear documentation (written or electronic) of the work performed
Make sure that you are fully satisfied with our work
Whether your furnace has an igniter that keeps buzzing or refuses to glow, or you're starting to notice a bad smell in your home when you turn on your heating system, it could be time to have one of our furnace repair technicians in Lafayette take a look.
We offer 24/7 emergency heating repair services, and we work efficiently from the start of a job to its finish.
Providing Personalized Heating Repair Services in Lafayette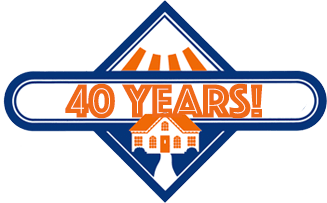 At Save Home Heat Company, we focus on meeting the individual needs of each of our Lafayette customers. Our goal is to perform repairs that will keep your heating system functioning safely and reliably throughout the winter. We'll take the necessary time to get the job done right, and you can trust us to be punctual to all of our appointments. Call us today to schedule yours. Not looking for furnace repair in Lafayette? We also offer furnace installation and maintenance as well as AC repair. Contact us today!
Our Complete Line of Home Comfort Services Includes:
AC Repair, Maintenance, and Installation – Ductless & Central Systems
Furnace, Boiler, and Heat Pump Repair, Maintenance, and Installations
Hot Water Baseboard and Radiant Floor Heating System Service & Installation
Household Plumbing Services
Complete Residential Electrical Services
Central Indoor Air Quality (IAQ) Products
Water Heater Repairs & Installation – Standard, High Recovery, Tankless, and more