Trust Us With Your Furnace Replacement in Lafayette
At Save Home Heat Company in Lafayette, CO, we've been satisfying our customers with quality furnace installations since 1979. We take pride in our extensive experience and resources, and broad selection of quality heating equipment to meet any need, and we'd like the chance to show you the difference that our service and process makes. We'll take the time to educate you on your options, and help you make an informed decision that makes the most sense for your unique situation. There is never a high-pressure sales approach.
Lafayette homeowners continue to choose us because of our:

Long term A+ rating with the Better Business Bureau
Highly skilled, certified installers and technicians
Dave Lennox 30-Year Lifetime Achievement Award and many others
Decades of experience installing & servicing high efficiency systems
Expertise at improving comfort levels from existing central systems
Ability to expertly assist with valuable consumer rebate programs
Friendly, knowledgeable, helpful staff
We're Proud of the Furnace Installations We Perform in Lafayette
When you need to have a heating system replaced, or if you've decided it's time for an upgrade, the trained staff of Save Home Heat Company are prepared to get to work on your home in Lafayette promptly and efficiently. No furnace replacement job is too hard for our experienced crew, and we'll make sure your installation is completed according to properly and in accordance with all local codes.
Your furnace may be ready for replacement if it has been:
Breaking down more and more frequently
Producing odd smells or noises
Costing you more money than normal to operate
Providing you with uneven heat
Quality Furnaces To Reliably Heat Your Home
Whether you're looking for a moderate efficiency furnace to suit the needs of a home with low heating bills or to fill a relatively short term need, or if now's the time to make a long term investment in high efficiency and enhanced comfort, you can count on our team to advise you on options that make sense to consider in a low-pressure fashion.
With efficiency ratings ranging from 80% to 99% AFUE, and a variety of design options that can improve comfort and reduce operating sound levels, we recommend that you take the time to learn about the many offerings of our high-quality furnace line and ask lots of questions so that you can make an informed purchasing decision. You can depend on our comfort advisers to accurately and carefully size your new heater and address all the specifics of your installation. We'll help you make a decision that you'll feel good about, now and in the future.
Improve Comfort And Performance With Variable-Speed, Variable-Capacity & Two-Stage Furnaces
If you're not happy with the heating performance to all the rooms and levels in your home, and the current furnace is too loud for your taste – while your heating bills keep getting higher – then we recommend that you learn about variable-capacity and 2-stage replacement furnace options. Depending on the nature of your home's existing system, one of these enhanced furnace designs could be just the solution you need. Variable-capacity furnaces are the quietest, most efficient, most comfortable, least intrusive furnaces that we've installed in the over 40 years we've been serving our community. With efficiencies in the 98-99% AFUE range, variable-capacity furnaces are a great investment in comfort and efficiency, and with the nature of their designs, they even help your furnace filter and central humidifier do their jobs better.
Two-stage furnaces are also an excellent furnace option to consider, offering many similar, but scaled-back benefits as variable-capacity systems, with two levels of heating output. Two-stage furnaces are available in both the 80% and 90+% efficient ranges, and some models are also equipped with the same advanced, variable-speed fans used on the top-of-the-line heaters. One of our friendly comfort advisers would be glad to provide you with more information and answer all your questions about these enhanced performance furnaces in a low-pressure manner.
Lafayette Furnace Replacements Finished on Time, Every Time
Trust Save Home Heat Company if you need a professional to handle the furnace replacement at your property in Lafayette. We have nearly 40 years of experience locally in the heating industry, so you can rest assured that we're up to the challenge of providing you the heating equipment you require. Give us a call today to set up your appointment. Not looking for a furnace replacement? Not a problem! We offer furnace repair and maintenance along with new AC installations. Contact us today for more information.
Lennox and Xcel Energy Rebates

Lennox offers a variety of rebate programs to help you purchase one of the most efficient systems on the market. Additionally, Xcel Energy offers rebates on a number of qualifying high-efficiency home installations. Check out these rebates to save on your next system replacement!
Our Complete Line of Quality Home Services Includes: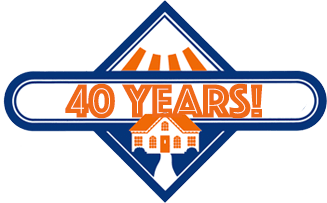 AC Repair, Maintenance, and Installation – Ductless & Central Systems
Furnace, Boiler, and Heat Pump Repair, Maintenance, and Installations
Hot Water Baseboard and Radiant Floor Heating System Service & Installation
Household Plumbing Services
Complete Residential Electrical Services
Central Indoor Air Quality (IAQ) Products
Water Heater Repairs & Installation – Standard, High Recovery, Tankless, and more