Trusted Heating Repair Professionals in Lakewood
At Save Home Heat Company, we make it easy to get any furnace repairs done in Lakewood, CO. Our technicians are highly experienced with furnaces, heat pumps and boilers and we'll make sure that everything in your system is working perfectly. We have more than 40 years of experience and can work with virtually any make or model of heater.
Our company is known for:
State-of-the-art diagnostic tools and service procedures
Providing our customers with clear diagnoses and low-pressure, professional recommendations
Our long-term A+ rating and accreditation with the Denver-Boulder Better Business Bureau
Expertise with both standard and high efficiency heating systems
Decades of experience servicing a wide range of heating brands and models
Our friendly, helpful service dispatchers and office staff
Our experienced technicians
We're committed to meeting the individual needs of each of our customers. Close attention is paid to all details when we work for you.
Helping with Any Furnace Repairs in Lakewood
If the igniter on your furnace starts buzzing or doesn't respond, or the fan keeps blowing cold air, it might mean that there's something wrong. Other indications of an issue might include a bad smell when you turn your unit on, or uneven heating in your home. Our technicians can find the cause of the problem and diagnose and perform the repair efficiently, keeping you fully informed in the process.
When we perform a heating repair in Lakewood, our technician will:
Carefully install the proper replacement parts and fully test your system from the thermostat
Clean up the work area after completing the repair
Remove all trash generated as a result of the service visit when he or she leaves your home
After completing the repair, walk you through our work and review what was done
Provide clear documentation (written or electronic) of the work performed
Make sure that you are fully satisfied with our work
We offer 24/7 emergency heating repair services in Lakewood so we can get your problem resolved as soon as possible. Our goal is to have your furnace, heat pump, or boiler working as efficiently and reliably as possible.
Our Complete Line of Home Comfort Services Includes:
AC Repair, Maintenance, and Installation – Ductless & Central Systems
Furnace, Boiler, and Heat Pump Repair, Maintenance, and Installations
Hot Water Baseboard and Radiant Floor Heating System Service & Installation
Household Plumbing Services
Complete Residential Electrical Services
Central Indoor Air Quality (IAQ) Products
Water Heater Repairs & Installation – Standard, High Recovery, Tankless, and more
Comprehensive Heating Repair Services in Lakewood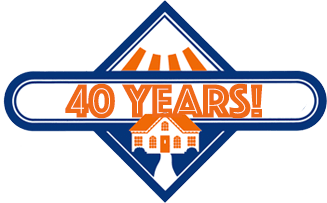 Save Home Heat Company has been serving Lakewood since 1979 and we care about each of our customers. We sell ENERGY STAR products and are prepared to offer sound, professional advice about your situation. We'll stand behind the heating repairs that we perform in Lakewood and provide any follow-up support that you need. You can rely on us to complete projects promptly so that you can get on with your day in a timely fashion. Not looking for furnace repair in Lakewood, CO? Contact us today for furnace installation and maintenance as well as AC repair.