Quality Furnace Replacements for Lakewood
At Save Home Heat Company, we've been providing excellent service for our customers in Lakewood, CO, since 1979. In fact, we recently won the Dave Lennox 30-Year Lifetime Achievement Award. We hope that you'll give us the opportunity to show you the skills that earned us this and other distinctions. When you are in need of a furnace replacement, look no further than Save Home Heat Company in Lakewood.
Our customers value us because of our:
Long term A+ rating and Accreditation with the Better Business Bureau
Multiple awards from Lennox, the BBB, and others
Highly skilled, courteous, and experienced installers and technicians
40+ years commitment to honesty, professionalism, and customer satisfaction
Ability to expertly assist with consumer rebate programs to obtain maximum savings!
Friendly, knowledgeable, helpful staff
Efficient Furnace Installations in Lakewood
A malfunctioning furnace, boiler, or heat pump can cause your home in Lakewood to feel cold and uncomfortable, so hire a professional from Save Home Heat Company to perform your furnace replacement. Our decades of experience with high-efficiency designs and applications, and our ability to improve comfort levels from existing systems provides you value that you cannot find at just any company you choose to call. We'll do our best to help you to make an informed decision about the best heating system for your living space. We'll install your new equipment as promptly as possible and all work will be done in accordance with manufacturer specifications and local code.
Properly Sized, Professionally Installed Quality Furnaces
You can count on the experience and expertise of our team at Save Home Heat Company to make sure that your new furnace is the right fit for you and your home. Your new equipment will be accurately sized to heat your home properly under all conditions and all the ducting connections to the unit will be smooth and clean, with an easily accessible, user-friendly filter access. As far as what type of furnace makes the most sense for your home, and what efficiency range (we offer 80% to 99% AFUE), we take the time to learn about your needs and concerns, and things such as how long you plan to remain in your home. Our comfort adviser will make a close examination of your existing system and will then discuss a variety of options that we feel make sense for you to consider. We'll supply plenty of information and will answer all your questions fully in a low-pressure manner so that you can make an informed decision.
Learn About Variable-Output & Two-Stage Furnaces!
The benefits afforded by variable-output furnaces and their siblings, 2-stage systems, can significantly improve comfort levels all-around your home, reduce operating sound levels, greatly improve your home's heating efficiency, and help reduce your carbon footprint. Variable-output furnaces are the quietest, least intrusive, most comfortable, and most efficient furnaces that we've installed in over 40 years serving our community. Featuring variable-speed fans, a modulating gas valve, sealed combustion venting, and an advanced, proven design that automatically adjusts furnace performance in very small increments to optimize gas and electrical consumption, variable-output furnaces accurately match heating output with just what the home requires, reducing wasted heat and achieving efficiencies of 98-99% AFUE. Wide temperature swings between heating cycles are dramatically reduced, and here's a bonus: because of longer heating cycles (at lower fan speeds), your furnace filter and your central humidifier will be able to do their jobs better!
Two-stage furnaces provide many similar benefits as variable-output furnaces, but in a more modest package that provides two levels of heating. Available in both the 80% and the 90+% efficiency ranges, some models are available with variable-speed fans for quieter, more versatile air circulation throughout the entire heating cycle. Please speak with one of our friendly, knowledgeable comfort advisers to learn more about variable-output and 2-stage furnaces, and see if one of these enhanced performance and comfort options would be a good fit for you. You can count on our team to present information and to fully answer all your questions, so that you can make an informed decision you'll feel comfortable with, now and in the future.
You might want to consider having your furnace replaced if your current heating system has been:
Running inefficiently
Making unusual noises
Failing to adequately heat your home
Producing odd smells
Needing frequent repairs
Heating your interior unevenly
Significantly impacting your gas and electric bill

In addition to furnaces, boilers and heat pumps, we also install vented gas space heaters, ductless systems, electric and gas radiant heaters, and more.
Lennox and Xcel Energy Rebates

Lennox offers a variety of rebate programs to help you purchase one of the most efficient systems on the market. Additionally, Xcel Energy offers rebates on a number of qualifying high-efficiency home heating installation. Check out these rebates to save on your next system replacement!
Efficient Lakewood Furnace Replacements
Give us a call today at Save Home Heat Company if you need to secure the services of a professional technician who can professionally and reliably take care of a furnace installation at your property in Lakewood. We take pride in the quality of our workmanship and of our products, and we look forward to providing you with the high-quality heating equipment and service that you require. No furnace installation project in Lakewood is too difficult for us to complete on your behalf. Rest assured that we will handle your job with the utmost care and courtesy. Not interested in a furnace replacement at the moment? No problem, we also offer furnace repair and maintenance services along with air conditioning installation and replacement. Contact us today to schedule!
Our Complete Line of Quality Home Services Includes: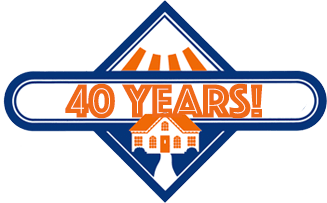 AC Repair, Maintenance, and Installation – Ductless & Central Systems
Furnace, Boiler, and Heat Pump Repair, Maintenance, and Installations
Hot Water Baseboard and Radiant Floor Heating System Service & Installation
Household Plumbing Services
Complete Residential Electrical Services
Central Indoor Air Quality (IAQ) Products
Water Heater Repairs & Installation – Standard, High Recovery, Tankless, and more