Our Most Popular Hot Water Radiant Heaters
November 19, 2023
Our team at Save Home Heat Company has been writing quite a bit lately about infrared radiant heaters, and this gave us the idea to revisit a type of radiant heat that's very common in our market, that many homeowners happily have heating their homes: hot water radiant heating! We're talking about homes that are heated by hot water, with a central boiler at the heart of the system.
One of many distinguishing aspects of hydronic, or hot water based, home heating systems is that they offer a variety of ways that the hot water produced by the boiler can be used to heat a home. In this post, we'll present an overview of the hot water radiant heating products that are currently trending with our boiler customers.
What is Hot Water Radiant Heat?
Hot water radiant heaters, like infrared radiant heaters, do not use fans to circulate heated air. Radiant heat is similar to standing in front of a fireplace, or standing in the sunlight (sans the bright light): you feel the heat directly on your body, and nearby surfaces are heated directly, as well. That's pretty much where the similarity between hot water and infrared radiant heat ends.
Hot water radiant heat uses the hot water that's typically produced by a central boiler, circulating that water to heaters installed in living space around the home. These heaters naturally deliver heat by a variety of means to the rooms where they're installed, without the need of a fan. Hot water radiant heaters typically deliver heat in two ways, by direct warmth radiated by the heater, and also by creating a silent, gentle, convection air current that naturally flows around or through the heater. The degree to which convective or direct radiant heat dominates depends on the design of the particular product. Baseboard heaters, for example, rely more on air convection, whereas a classic floor-mounted radiator is on the other end of the spectrum.
The benefits of hot water home heating include:
Independent heating zones providing personalized comfort levels in different areas of the home
Reduce utility bills by lowering thermostat settings (but not too far!) in areas of the home that aren't in use
Normally quieter operation than a forced air furnace (note, furnaces have closed that gap a bit)
Consistent, uniform heat throughout the home
Offer a wide variety of ways that heat can be delivered to the home
Can also be employed to efficiently heat your domestic hot water, while significantly improving hot water supply
Our Most Popular Hot Water Boilers
Burnham (aka. U.S. Boiler Company) and Triangle Tube brand boilers continue to have a strong presence with our customers in the Denver-Boulder metro area. The Burnham Series 2 cast iron boiler is our most popular moderate efficiency unit, with an 85% AFUE efficiency rating. Its installation is fairly straightforward and it often fits well with existing flue pipe systems.
Instinct model boilers from Triangle Tube are rated 95% AFUE and are a great fit for many homeowners who desire to upgrade to a top-of-the-line system. In addition to the heating-only Instinct Solo, the Instinct Combi provides both central heating and domestic hot water from the same unit. All units feature quiet, sealed combustion venting, and have a self-adjusting, modulating gas valve that uses only the amount of gas that's needed to do the job.
Hot Water Radiant Heaters: What's Trending in the Denver-Boulder Area?
There are three types of hot water radiant heat products – connected to the boiler and delivering heat to living space – that our plumbing and heating team at Save Home Heat Company regularly installs. Here's a closer look at the products, brands, and models that are trending with our customers:

Baseboard heaters
Hot water baseboards contain copper tubing that has aluminum fins attached to the piping. The fins transfer heat from inside the pipe to the inside of the baseboard enclosure. In the enclosure, air is heated and a silent, convective air current is set up, drawing air from the room into the bottom of the enclosure, where it's heated before flowing back into the room. The metal enclosure heats up and radiates warmth directly, as well.
Heatrim baseboard heaters, from Sterling Hydronics, have been an industry standard for many years and is the go-to baseboard heater for our customers. When we desire higher performance, the Heatrim Plus is a slightly taller and deeper version of the same high quality baseboard heater, providing approximately 40% greater heat output.
Radiators
As opposed to baseboard heaters, radiators – as the name indicates – emphasize direct radiant heating over convective heating, but convective heating takes place with these products, as well. The variety, sizes, shapes, and designs of radiators have come a long way since the traditional floor-standing radiators that many of us envision when we hear the word (but those still exist, too). The following two radiators are currently most popular with our customers (there's lots of other options available):
Dianorm panel radiators
Dianorm panel radiators are a relatively budget-friendly, compact, modern steel panel radiator that offers versatility, performance, and has stood the test of time in the European market. Dianorm radiators are available in a wide range of BTU output ratings and feature a design that incorporates one, two, or three rows of convective fins. They are supplied with a white powder coat epoxy finish which is an ideal base if you desire to have the panels painted a different color.
Runtal UF Series baseboard radiators
UF Series heavy-duty steel baseboard radiators from global leader Runtal incorporate the same level of commitment to quality, versatility, and high performance found throughout their entire, modern styled, radiator line. Runtal UF Series baseboard radiators offer a broad range of sizes and BTU ratings, as well as a variety of readily available standard colors.
Dianorm and Runtal also manufacture hydronic towel warmers, for a unique radiator experience in bathrooms. These luxuries are only possible if the home's layout and framing makes this option possible to consider.
PEX in-floor radiant heat tubing
Connected to a boiler as its own independent heating zone, special tubing embedded in a subfloor thermal mass, such as a lightweight concrete product known as gypcrete, continues to be popular for providing uniform warmth at floor level around entire rooms and heating zones (no cold spots in the room!). The radiant floor tubing product that has emerged as the global leader after years of use is known as PEX, short for cross-linked polyethylene tubing.
Wirsbo hePEX tubing from Uponor is the most popular radiant floor tubing in our market and is used regularly around the world. Available in continuous coils from 100 to 1,000 feet long, all plumbing connections to hePEX are always made above the flooring. Wirsbo hePEX carries many approvals and certifications for hydronic heating and other applications from testing institutes in both the U.S. and around the world, including Europe.
Another Great Option Powered by a Boiler!
We'd be remiss when discussing hot water heating if we didn't also mention indirect-fired water heaters. Connected to a boiler as another, often prioritized zone, an indirect-fired water heater doesn't have burners or a flue pipe: it gets its heat from the boiler, and operates at the same efficiency. Recovery rates and FHR (first-hour hot water) ratings of indirect water heaters far surpass most conventional water heaters, in many cases according to our customers, supplying nearly limitless hot water. The Superstor Ultra indirect-fired, stainless steel water heater line from Heat Transfer Products is our current preferred product.
Your Denver-Boulder Hot Water Radiant Heat Experts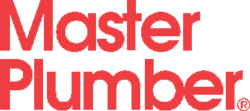 Our team at Save Home Heat Company is highly experienced installing and servicing hot water boilers and hydronic heating systems for homeowners in the Boulder-Denver metro area. Whether you're interested in adding more heat distribution to your system, upgrading your equipment, or are in need of thorough, detailed, professional annual maintenance, you can rely on our team to provide the knowledge and expertise you are looking for. Installation quotes are always highly informative, low-pressure, and free!
Please contact me to schedule a quote for upgrades to my system, or to schedule annual boiler maintenance!