Standard Replacement Water Heaters – The 50 Gallon Option!
May 19, 2023
Our team at Save Home Heat Company has been writing quite a bit lately about whole-house, tankless gas water heaters (more to come), along with products such as indirect-fired water heaters for boiler systems, heat pump models, point-of-use under-sink heaters, and more. We do our best to make this information palatable for our readers. That said, we're glad to report that the domestic water heater industry continues to mature and offer even broader and more refined options.
In this post, however, we'd like to highlight a trend that we're seeing in standard, tank type, gas water heater replacement jobs, which continue to be a large percentage of the water heater installations that our plumbing and heating team performs each year. Fairly basic, standard gas-fired tank water heaters are still very common all around the Denver-Boulder metro area.
40 Gallon Water Heaters Are No Longer a No-Brainer
Simply put, the trend we're seeing is that 40 gallon replacement tanks have been going out of style with many homeowners whose hot water needs are considered to be somewhat 'normal' – and in many of these cases, 50 gallon heaters are taking their place.
Below, we'll take a closer look at the most popular standard gas water heaters that our team installs, manufactured by Bradford White Corporation who, along with Rheem and Rinnai, maintains a strong presence in our water heater line. In brief, the similarities between standard 40 and 50 gallon models make the upgrade to the larger volume heater an easy call in many cases. (In others, maybe not so much!)
Why The Shift from 40 Gallon to 50 Gallon Standard Water Heaters?
While 40 gallon gas water heaters have been an industry standard for new homes and replacements for decades (in some cases it was even 30 gallon units), that's no longer the case as greater hot water supply, as well as higher  energy efficiency, are a focus for more and more homeowners. In the case of standard tank type water heaters, a 50 gallon tank provides 25% more hot water storage capacity than a 40 gallon unit (with a slightly higher first-hour rating; see below). The reasoning is essentially that simple! – assuming that the larger tank can be properly integrated into the existing system.
Water Heater Recovery Rates & First-Hour Ratings Revisited
Before we look closer at our most common tank water heaters, we'd like to briefly review a couple of important terms that will help you better appreciate the below summaries. The recovery rate is a measure of how quickly a tank type water heater can produce more hot water, replenishing what's been pulled off the tank for domestic use. The first-hour rating is a measurement of the amount of hot water a tank type water heater can provide during its first hour of use, starting with a fully heated tank; this rating is essentially a function of the storage volume plus the recovery rate.
Our Most Popular Bradford White Standard Gas Water Heaters
Bradford White brand tank water heaters have been our go-to for our customers in the Denver-Boulder area for many years. 40 and 50 gallon size units currently lead the way, and along with steadily increasing 50 gallon sales, the trend also has been toward selecting 'energy-saver' units that have thicker tank insulation. As tank type water heaters have continued to come of age, more precise, enhanced temperature controls and advanced sediment reduction designs are other noteworthy developments. These are among the reasons that our plumbing and heating team at Save Home Heat currently recommends Bradford White.
Let's take a closer look at our most common units:
The RG250 50 Gallon Bradford White Water Heater

This is our most popular replacement water heater, providing 50 gallons of storage with thicker tank insulation than models that were the industry standard a couple of decades ago.

RG250T6N Specifications:

Storage volume: 50 gallons
Tank diameter: 22"
Tank height: 57"
BTU rating: 40,000 BTU per hour (natural gas)
FHR, first-hour hot water rating: 81 gallons
Recovery rate: 43 gallons per hour
Vent size: 3"
RG240: Comparable But A Little Smaller

This is the 40 gallon equivalent of the RG250T6N, a very reliable product and still the right call for many homeowners, depending on a variety of factors.

RG240T6N Specifications:

Storage volume: 40 gallons
Tank diameter: 20"
Tank height: 57"
BTU rating: 40 KBTU/hour
FHR, first-hour hot water rating: 75 gallons
Recovery rate: 43 gallons per hour
Vent size: 3"
Both of the above 200 Series atmospheric vent heaters from Bradford White have an extra thick layer of non-CFC, 2" foam tank insulation in the heater jacket, which is a step up from earlier standard models that used to be our only option. The diameter of the 50 gallon unit is only 2" bigger than the 40 gallon model, and the other dimensions and venting requirements are identical. No venting or gas piping revisions are needed going up from one size to the other. The end result when installing the 50 gallon unit is a slightly larger footprint, more hot water storage, and a higher first-hour hot water rating: in other words, more hot water! Our team finds that the Bradford White RG250 is typically a simple upgrade from almost any existing 40 gallon tank, with no additional installation time required.
Tight Space Considerations
When floorspace is very tight and a basic, tank-type water heater is the best solution, our team occasionally installs the 100 Series standard water heaters from Bradford White. The 100 Series heaters, which have 1" thick insulation in the jacket, are approximately 2" smaller in diameter, and have slightly lower BTU ratings, FHRs, and recovery rates, compared with the 200 Series. While they're still an improvement over what we had available 20 years ago, we find that the higher performing 200 Series heaters are preferred by most of our customers, given the option.
When Is a Higher Performing Water Heater Needed?
It's usually pretty easy to determine if your current water heater isn't keeping up with demand: You run out of hot water, time and again! That's typically when it's time to call in an expert to advise you.
In the process of determining options that can improve the situation, your plumbing and heating pro normally begins by taking a closer look at your existing system, as well as learning more about your hot water usage habits and future plans.
Here's a quick summary of some key factors that affect the water heater recommendations you'll receive:
What are your current and anticipated hot water needs? Number of occupants, any plans to increase size of household, other related factors?
Which hot water solution/s will be energy efficient (and environmentally friendly) enough to satisfy your specific requirements now and in the foreseeable future?
Can the existing venting system accommodate higher BTU capacities of potentially larger or higher recovery new units – or is the flue pipe at the limit of how much heat it can exhaust?
Is there accommodation for installing a new, manufacturer and code-approved independent venting system for a potentially different style of equipment, if it makes sense to go in that direction?
Is gas piping to the mechanical area large enough to accommodate the BTU needs of higher capacity, new equipment, or can this be easily remedied?
Is sufficient outside combustion air available to the mechanical area to accommodate the needs of a higher performing unit, or can this be accounted for in the new unit's venting instructions?
What are the space limitations for installing new equipment?
The above is just a sampling of many factors that come into play when a homeowner desires to improve their home's hot water supply and is considering an equipment upgrade. Fortunately, there's lots of good options worth exploring:
Common High Performance Water Heater Options Include:
High recovery tank models – similar size tanks to the above, but with higher BTU gas inputs, recovery rates, and FHRs
Models with larger storage tanks – up to 100 gallons are readily available
Higher capacity sidewall-venting models – these tank type heaters have their own dedicated flue pipe, with the ability to avoid flue pipe capacity issues
Whole-house, tankless gas water heaters – these products can be a great whole-home solution, in the right application and properly sized for a family's needs
Electric-powered tank boosters – can increase the hot water output of an existing tank type water heater. Potentially worth considering if the current heater has plenty of life left in it, especially if you have only occasional, especially high hot water demand
Point-of-use hot water heater/booster – these electric-powered options can be employed for boosting or independently supplying hot water at specific locations in the home
Indirect-fired water heaters – these great products are only an option for homes that are heated by a hot water boiler. If you have a boiler, we urge you to learn more!
The Right Water Heater For Your Denver-Boulder Area Home
The above information covers quite a bit of ground, so it makes sense to take the time to learn more and ask plenty of questions along the way. If you're considering a standard 40 gallon water heater replacement, our team recommends asking about upgrading in size to a 50 gallon model. If you feel a different solution might be better suited to your needs, there's probably going to be a bit more of a learning curve involved, but it's well worth taking the time so that you can achieve the lasting results you're looking for.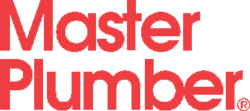 In the Boulder-Denver metro area, our team at Save Home Heat works closely with our customers to determine the best solutions for either replacing an existing water heater with the up-to-date version, or for improving hot water performance, if that's a concern. As always, our process is friendly, highly informative, and low-pressure. Install quotes are always free, with no strings attached. Please reach out to us today if we can be of assistance!
Please contact me to schedule a free water heater installation quote!