Water Heater Recovery Rates & First-Hour Ratings: What You Should Know
January 17, 2022
When replacing your tank-type water heater, there are several important performance numbers that should be taken into consideration when making a purchasing decision. This blog will focus on two of the most impactful ones, the water heater's recovery rate and its first-hour rating.
Understanding water heater recovery rates and first-hour ratings will help you get a feel for how much hot water a tank can supply, along with how quickly you'll have more available. This information will also allow you to more easily compare new units with the one you have currently. Of course, our friendly, knowledgeable plumbing team at Save Home Heat Company is glad to assist homeowners in the Denver-Boulder area in understanding these numbers so they can make an informed purchase.
Defining Recovery Rate & First-Hour Rating for Tank-Type Water Heaters
Recovery Rate
The recovery rate essentially measures how quickly a tank-type water heater can produce more hot water. This number is determined for all units according to test standards established by the Air Conditioning, Heating, and Refrigeration Institute (AHRI). An accepted assumption in home applications is that the water is being raised 90 degrees F in temperature for normal household use. Think of 50 degree F water entering your home being heated up to approximately 140 degrees F. The recovery rate is measured and provided in terms of 'gallons per hour,' in this case at a 90 degree F temperature rise.
While the recovery rate for other temperature-rise parameters are often supplied by manufacturers in their literature, the 90 degree rise is the one most often consulted for residential sizing by plumbing and heating professionals, as it's the best fit for the average residential application.
Of note, the heating input capacity of the water heater – for gas units, measured in 'BTUs per hour' – is closely related to a heater's recovery rate (along with other factors such as insulation value of the tank). The higher the BTU input (or heater wattage rating, for electric tanks), the higher the recovery rate.
First-Hour Rating (FHR)
The first-hour rating is the amount of hot water a unit can provide during its first hour of use, assuming a full, hot tank that is up to temperature. The accompanying assumption is that during use (aka. hot water 'draw down') the temperature in the tank will drop low enough so that the burners or heating element fires up. As a result, the FHR is always a larger number than the volume of the tank, including both the tank's volume and the amount of fully heated water it can recover during that first hour.
The FHR is measured simply in 'gallons,' and this rating (not to be confused with the BTU rating) can be found in the upper left corner of a heater's Energy Guide label, currently noted as "Capacity (first hour rating)." Yup, folks, mixed terms can get confusing! We're glad to help remove any confusion.
Recovery Ratings and FHRs of Common Tank Water Heaters
The most common residential tank water heaters in the Boulder-Denver area are 40 and 50 gallons in size. We install plenty of 'standard' heaters, whose recovery rates and FHRs have been accepted as the go-to in our industry for decades – but that doesn't mean all our customers are fully pleased with them. Our plumbing team also installs lots of high recovery models, as well, with a wider variety of recovery rates and volumes available now than ever before. Our team is very experienced matching our customers' hot water needs with standard and high recovery water heaters that will do the job that's needed, and that are also the best fit for their homes.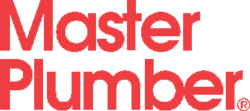 Below are examples of the recovery rates and FHRs of a few of our most popular natural gas tank water heaters, standard and high recovery, along with their gas input ratings. Take a closer look at the first-hour ratings of the two 50 gallon units and you'll see there's a lot that high recovery units can potentially offer. There's plenty of other options in our long-standing, quality Bradford White product line, as well:
40 gallon Bradford White standard natural gas water heater
Recovery rate: 43 gallons/hour
First-hour rating of 75 gallons
40,000 BTU/hour gas input
50 gallon Bradford White standard natural gas water heater
Recovery rate: 43 gallons/hour
40,000 BTU/hour gas input
50 gallon Bradford White high recovery water heater
Recovery rate: 70 gallons/hour
65,000 BTU/hour gas input
Gas vs. Electric Water Heater Ratings
While gas units are more common in the Denver-Boulder area, there are still plenty of electric tank water heaters in use in our market. Compared to similar, standard gas models, the most common Bradford White 40 gallon electric units provide recovery rates in the 21 gallons/hour range, with first-hour ratings of around 50 gallons. Not real good, compared to the gas units. Comparing Bradford White's full line of gas and electric water heaters, the hot water performance numbers of gas units versus electric models is consistently much higher.
Venting Considerations for High Recovery Gas Water Heaters
If you consider upgrading your gas water heater to a higher performing, high recovery model, it's important that your plumbing and heating contractor carefully check to see if the existing flue pipe system can properly accommodate the venting needs of these higher BTU input units. In some cases, it may be necessary to upsize the flue system (not always possible!), run a new vent, or possibly consider different solutions. Other factors to consider when upgrading your water heater include confirming that there's adequate floorspace and floor drain accessibility, and appropriate gas piping to supply the larger unit. Digging into all the details, up front, will make all the difference in obtaining the results you desire.
A Note About Efficiency Ratings
In addition to recovery rates and FHRs, it's worth making note of a water heater's UEF number, which is its efficiency rating. This measure, in combination with the above ratings that we hope you now have a better understanding of, can help you choose the best water heater replacement for your needs and your home. Regardless, we recommend consulting an experienced plumbing and heating contractor – Save Home Heat is a great call, Boulder-Denver! – for reliable, real-world advice and recommendations.
We should also mention that for Xcel Energy customers, there are currently rebates available on certain models of water heaters, and the UEF rating plays a role in taking advantage of those high efficiency incentives.
Considering a Water Heater Replacement or Upgrade?
Homeowners in the Denver-Boulder area can turn to our team a Save Home Heat Company for friendly, expert, low-pressure advice and recommendations for all your home hot water needs. Please give us a call today if you'd like more information, have any questions, or would like to schedule a free, no obligation install quote.

Please contact me to discuss my hot water needs!

Tags: Plumbing & Drains, Water Heaters