What Are Sidewall-Venting Gas Water Heaters?
March 18, 2022
When you think of a gas water heater, many people probably picture a storage tank with a metal jacket, sitting upright on the floor in the mechanical room or somewhere in the basement, with a round sheet metal exhaust pipe connected to its top and running up thru the roof. But there are cases when these conventional venting gas water heaters are not the best fit and an alternate approach is required. Enter, a broad class of home gas water heaters that afford the ability to run the exhaust vent thru a nearby exterior wall.
In this blog we will provide a general overview of sidewall-venting gas water heaters – covering both natural gas and propane models – along with highlighting one unique electric product that continues to gather momentum in the residential market.
Why Do Homeowners Choose Sidewall-Venting Water Heaters?
There are several reasons why you might consider installing a sidewall-venting water heater. Here are some of the most common ones:
Limitations of the existing vent piping to accommodate a higher performing, higher heat output, new unit
Restrictions or limitations in the framing of the home, which don't allow for proper venting of a new unit through the roof
It would be more cost-effective to consider a sidewall-venting option than attempting to install a (potentially more intrusive) vent system thru the roof
The savings in valuable floorspace that can be achieved by installing a compact, wall-mounted option such as a tankless water heater, which are normally and most easily vented through an adjacent sidewall
A desire to upgrade to a more efficient gas-fired option, which often points toward a tankless water heater
When relatively affordable, electric tank water heater options cannot handle the home's hot water load and a sidewall venting model is the only gas-fired option that will fit the house
Lastly, some homeowners may prefer a 'greener,' high efficiency, all-electric option such as a hybrid electric heat pump water heater, which often incorporates a sidewall vent kit
Types of Sidewall-Venting Water Heaters
There are several types of sidewall-venting water heaters available, distinguished by their venting configurations, the type of power needed (if any), and more. The two general venting designs that we'll talk about below feature sealed combustion venting systems (fan-assisted or natural draft), which use 100% outside air in the combustion process; and non-sealed venting, which pulls combustion air from the indoors for the burning of gas.
Sealed combustion venting instructions from manufacturers often feature the option of using 2 pipes (frequently Schedule 40 PVC plastic pipe) running independently to the outdoors, or, having those two pipes connect to a special, 'concentric,' thru-the-wall termination kit, making just one wall penetration. In either case, one of the two pipes exhausts noxious gases to the outdoors, while the other brings in fresh outside air for the combustion process.
Venting options vary by the model, manufacturer, and in some cases, also by what makes the most sense for the particular job, aesthetically and labor-wise. Sealed combustion venting is very common in sidewall water heater designs.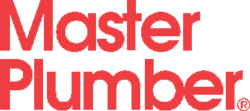 Tankless Water Heaters
Tankless units take up less space than traditional water heaters because they don't have a conventional storage tank. They do their job by applying a large amount of heat to water flowing through the unit, instantly heating it for immediate, on-demand use. Tankless water heaters have UEF efficiency ratings ranging from .80 to .95 UEF (the higher the number, the better). Typically featuring sealed combustion venting, most tankless heaters vent thru the sidewall, and some also can be vented thru the roof.
Power Direct Vent Tank Water Heaters
Power, direct vent tank water heaters feature a two-pipe, fan-assisted, sealed combustion vent system that typically employs PVC plastic vent pipe. These types of heaters don't need to be located right next to an exterior wall, but due to their sealed venting configuration, there are specific limitations that estimators and installers need to be very aware of and pay close attention to; these include the total length of pipe that can be installed, along with the number of elbows in the run, as well. Power direct vent water heaters have efficiency ratings ranging from approximately .65 to .80 UEF.
Single Pipe, Power Vent Tank Water Heaters
These water heaters feature a one-pipe, fan-assisted, non-sealed combustion venting design. They have the most versatile venting parameters when it comes to the length and number of elbows that can be used in the PVC exhaust pipe, and therefore offer the most flexibility in terms of where a sidewall venting water can be located. For these models, since combustion air comes from indoors, the water heater location must provide adequate combustion air to the unit, per manufacturer and local code requirements. For example, it would not be acceptable to install one of these heaters in a fully sealed, tight closet; that's where consulting experienced experts like our team at SHH is a wise decision. Single pipe, power vent tank water heaters have efficiency ratings ranging from about .65 to .80 UEF.
Natural Convection Direct Vent Water Heaters
These unique water heaters also employ sealed combustion venting, using 100% outside air in the burning process. But in this case, exhausting the noxious gases is accomplished naturally thru a special, metal sidewall vent kit which requires one exterior wall penetration. Since these direct vent models do not have a built-in exhaust fan, they operate very quietly, relying on natural convection drafting. Due to this natural draft design, however, they must be installed right along an exterior wall
We recommend against locating these types of direct vent water heaters on the windy side of a house, to help assure proper venting under a wide variety of outdoor conditions. These units carry efficiency ratings ranging from approximately .55 to .65 UEF.
Hybrid Electric Heat Pump Water Heaters
Unlike the water heaters discussed above, hybrid heat pump water heaters are entirely electric powered. It looks like they are here to stay as they continue to carve a niche in the 'green' home appliances market. They are included in this overview because heat pumps exhaust air, in this case cool, breathable air, which is often best exhausted to the outdoors. There are a variety of ways that heat pump water heaters can be exhausted, and one common way is thru the sidewall of the home thru a special termination kit. In the realm of whole-home, electric water heater options, heat pump water heaters stand out with efficiency ratings as high as an impressive 4.0 UEF.
Expert Water Heater Recommendations for Denver-Boulder Homes
In the Denver-Boulder metro area, Save Home Heat Company can take care of all your home hot water needs and provide you with peace of mind every step of the way. Whether your application calls for a sidewall-venting gas water heater or another solution that makes sense to consider, you can trust our team to present all options in a friendly, low-pressure manner, squarely focused on helping you make informed decisions that you'll feel good about for many years to come. Please reach out to us today to learn more, or to schedule a free, no obligation install quote.

Please contact me to discuss hot water needs for my home!

Tags: Water Heaters