What is the Clean Air Act?
March 6, 2022
The federal Clean Air Act calls for states and the Environmental Protection Agency (EPA) to solve multiple air pollution problems through programs based on the latest science and technology information. So how did the Clean Air Act come about, and how does it affect you as a homeowner in the Denver-Boulder metro area?
Historical Background of the Clean Air Act
Prompted by dense, visible smog in many cities throughout the United States, the U.S. Congress passed the Clean Air Act in 1970, which was signed into law by President Nixon. The goal of this landmark legislation was to foster the growth of a strong American economy and industry while improving human health and the environment at the same time. The Act required that the EPA establish national ambient air quality standards for certain common and widespread pollutants, based on the latest science.
In 1990, the Clean Air Act was revised and several amendments were added. This revision was signed into law by President Bush, and specifically targeted four major threats to the environment and public health. These included urban air pollution, toxic air emissions, acid rain, and stratospheric ozone layer depletion. This revision also strengthened enforcement of the Act, along with expanding certain aspects of the program.
40th Anniversary Conference in 2010
More recently, in 2010, the EPA co-sponsored a conference to celebrate the 40th anniversary of the Clean Air Act and the 20th anniversary of the Clean Air Act Amendments. This event hosted past and present leaders from many different industries in a celebration of the achievements of the Clean Air Act, and also for the purpose of focusing on the future of climate change, energy, and air quality.
After over 50 years, there have been many notable achievements, milestones, and other noteworthy moments for the Clean Air Act. From improving emissions standards in vehicles to taking steps to protect the ozone layer, prevent ocean acidification, and more, the Act continues to help improve overall public health and reduce our impact on the environment in our country, year after year.
Some notable CAA milestones and achievements

1970: The Clean Air Act is signed into law
1990: Clean Air Act Amendments signed into law
1997: In a Report to Congress, according to peer-reviewed EPA studies, the first 20 years of the Act has prevented over: 205,000 premature deaths, 670,000 cases of chronic bronchitis, 21,000 cases of heart disease, and 180,000 cardiovascular hospitalizations, as well as significant reductions in asthma attacks, childhood respiratory illnesses, and lead exposure-related impacts on child cognitive development
2007: The environmental technologies industry is supporting 1.6 million jobs, generating $282 billion dollars in revenues, and $40 billion in exports
2008: Since the 1990 Amendments, emissions of six common pollutants (see below) have dropped 41%
2008: Lead levels in ambient air are shown to be 92% lower than in 1980
2010: 40th Anniversary of Clean Air Act Conference
2010: Preliminary EPA analysis shows that CAA fine particles and ozone programs implemented since the 1990 Amendments will prevent an additional 160,000+ premature deaths
Criteria Air Pollutants
Of special note, as a result of the Clean Air Act, the EPA has set National Ambient Air Quality Standards (NAAQS) for six important "criteria pollutants" that are common in outdoor air all over the country, are considered harmful to public health and the environment, and that come from numerous and diverse sources. Those criteria pollutants are:
Particulate matter (aka particle pollution)
Photochemical oxidants – ozone being one that many of us are familiar with
Sulfur oxides, including sulfur dioxide
Nitrogen oxides, including nitrogen dioxide
Carbon monoxide
Lead
Broad Scope of the Clean Air Act
Based on the EPA's current clean air standards, states are required to put plans into place to reduce air pollution, and to control emissions that drift across state lines. When you take your vehicle in for emissions testing, that's just one result of the Clean Air Act, and it's one of many ways that the Act helps contribute to improving regional air quality.
Other air pollution-related issues addressed by the Clean Air Act include:
Hazardous or toxic air pollutants that pose health risks such as cancer and other serious conditions
Bioaccumulation (net accumulation in an organism) of pollutants from many different sources such as air, water, work, direct home exposure – even food – and more
The presence of potentially dangerous heavy metals
Acid rain that damages aquatic life, forests, property, and more
Chemical emissions that deplete the stratospheric ozone layer, which helps protect us from skin cancer and eye damage
Regional haze that impairs visibility in national parks and other recreational areas
How Does the Clean Air Act Impact Homeowners?
It's been over 50 years since the Clean Air Act was passed, and it continues to benefit Americans today. According to the EPA, air quality improvements initiated by the Act have resulted in an overall improved quality of life on many different levels, including health and recreation. EPA studies have also shown that the Act has been a good economic investment for Americans, due to the market opportunities created for cleaner technologies. In addition to the numbers quoted above, in 2018 the environmental technology and services industry generated about $345 billion in revenues and $47.8 billion in exports of products and services. The financial impact of the Act isn't small change!
The Clean Air Act also benefits homeowners in more direct ways, such as when they have their AC or heat pump systems serviced. There are regulations in place governing all service technicians and installers (not just HVAC; think appliances and autos, too) that handle refrigerants when serving you. Click here to read more about the specialized tools our service team at Save Home Heat uses on a routine basis to satisfy EPA requirements, and keep your eyes peeled for an upcoming blog on Section 608 certification for service technicians and installers that work with refrigerants.
Questions for our EPA Certified Denver-Boulder Team?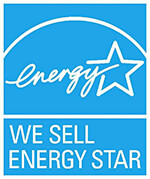 Our valued customers at Save Home Heat can rest assured that our team members who maintain or repair your existing air conditioner or heat pump, or who start up your new system, all meet EPA and Clean Air Act requirements for working on these refrigerant-based systems in your Boulder-Denver area home. You can count on our four decades' commitment to friendly, low-pressure, high quality service and products whenever you provide us the opportunity to work for you.

Please contact me to discuss AC or Heat Pump options for my home!

Tags: Cooling, Green Living