Quality AC Replacements in Lafayette
Save Home Heat Company has been in business serving homeowners in Lafayette, CO since 1979. We're known for our extensive experience, knowledge, and expertise, and the accurate AC installation services these allow us to provide you. We offer our valued customers ENERGY STAR products, along with a broad, high-quality product line to suit any need, so you can count on us to provide you a cooling system that's the best fit for your unique circumstances.
Our clients value us because of our:
Highly skilled, courteous, EPA certified technicians
Ability to respond to emergency, after-hours cooling calls
Our in-depth knowledge of both high efficiency and standard equipment designs, and ultra quiet, enhanced-comfort designs
Long term A+ rating and Accreditation with the BBB
Our Lennox Premier Dealer & Mitsubishi ELITE Diamond Contractor status
Ability to assist our customers with valuable Xcel Energy & manufacturer rebates
Friendly, knowledgeable, and helpful office staff
Reliable AC Installation in Lafayette
If the air conditioner at your home in Lafayette needs replacing, or if you're considering your first cooling system purchase, our highly skilled crew is prepared to perform an efficient, professional AC installation for you. Regardless of your home's size or configuration, we can outfit it with a new cooling system that's the right fit. When we come out to your home to provide a free estimate, we'll listen carefully to your input and present recommendations and options that we feel make sense for you to consider. We'll take the time to patiently explain our written proposal and answer any and all questions you might have so that you can make an informed purchasing decision that you feel comfortable with. No high-pressure sales pitch, just helping you make a decision that is in your best interests.
Quiet Cooling and Higher Efficiency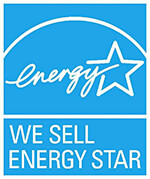 In the more than 40 years we've been installing central air conditioners in Lafayette and the surrounding areas, efficiency and performance has changed quite a bit. Just three-plus decades ago, a central AC unit with an efficiency rating of 14 SEER would have been considered high efficiency. Today, national manufacturing standards require a minimum of 14 SEER, and our most popular products have efficiency ratings of 18-28 SEER. That's not the only thing that has improved, either. Newer air conditioners often run much quieter, with lower sound levels both inside and outside your home. As R-22 refrigerant has been phased out, a newer model will also use more environmentally friendly R-410 or similar refrigerants.
Variable-Capacity Cooling for Higher Comfort Levels
Variable-capacity and two-stage central AC units afford a wide variety of benefits that make them great products to consider in your home. These high performance air conditioners afford lower operational costs, lower sound levels both inside and outdoors, and much greater comfort levels. Variable-capacity and two-stage central air conditioners respond more accurately to the temperatures inside and outside your home, self-adjusting to meet cooling needs. They also operate at a reduced output level with lower fan speeds in many conditions, allowing for lower electrical consumption and longer cooling cycles. The benefits of a longer cooling cycle are numerous, including helping to eliminate hot spots and give your furnace filter more time to clean the air inside.

The quietest and most efficient central air conditioners we install are variable-capacity models. These are ideal to accommodate the widely varying climate in Front Range communities. The variable-output models we install are ENERGY STAR Most Efficient certified. Our team also performs AC installations of quality two-stage systems in a range of high efficiency ratings. To gain the full range of benefits provided by these premium systems, your home will need to have a furnace that has a fan with similar capabilities. In certain situations, we may recommend changing to a different furnace model. Many homeowners will find that this combination of high efficiency, quiet, and reliable year-round comfort well justifies the upgrade. If you're going to need to replace your central heating system soon anyways, you can find greater savings by having both systems installed simultaneously.
The Right Cooling Choice for Your Home
We find that homeowners really enjoy the performance of the variable-output and two-stage heating and cooling systems install in Lafayette, as these products do a great job of accommodating the fluctuating climate here on the Front Range. If one of these products isn't a good fit for you and your home, it isn't the end of the line! We also carry a line of high quality standard and high efficiency single-stage central AC systems that will afford reliable cooling performance for many summers to come. If you're interested in any of these products, our team is glad to provide you with more information and a free, low-pressure price quote to help make the process of elevating your home comfort as hassle-free as possible.
You can expect us to:

Be highly responsive to you now and in the future
Provide a cooling system that's properly sized for your home
Treat you and your home with respect
Perform your installation with great attention to detail
Meticulously adhere to all manufacturer and local code requirements
Clean up thoroughly after ourselves when your job is completed
Provide you with full documentation of your new equipment & purchase
Follow up with you to make sure you're happy with our work

Rebates for AC Installation!
Many of the high efficiency AC models we install in Lafayette often qualify for incentives and rebates. If you'd like more information about rebates in your area, please visit our Rebates & Incentives page or contact one of our friendly team members for more details.
We Expertly Service All Brands!
Trustworthy AC Replacement in Lafayette
Call Save Home Heat Company today to schedule an appointment for a free estimate for a new AC system for your home in Lafayette. You can count on us to provide the high-quality products and service that you expect and desire. Rest assured that you will be dealing with a company that has a strong commitment to professionalism and your complete satisfaction. We'd appreciate the opportunity to show you the difference that our process will make for you and your home, now and in the future.
Not looking for AC replacement? Contact us for AC repair and maintenance as well as furnace replacement.
Our Complete Line of Quality Home Services Includes:
AC Repair, Maintenance, and Installation – Ductless & Central Systems
Furnace, Boiler, and Heat Pump Repair, Maintenance, and Installations
Hot Water Baseboard and Radiant Floor Heating System Service & Installation
Household Plumbing Services
Complete Residential Electrical Services
Central Indoor Air Quality (IAQ) Products
Water Heater Repairs & Installation – Standard, High Recovery, Tankless, and more