Professional AC Maintenance in Louisville
Save Home Heat Company has been serving the home comfort needs of homeowners in Louisville, CO since 1979. We provide expert, detailed annual AC maintenance services for virtually all brands and models of central or ductless air conditioners, and heat pumps. This includes both variable-output and two-stage systems. Our EPA certified, highly skilled AC technicians are well trained in all the latest diagnostic and testing procedures, and are equipped with state-of-the-art instruments and tools that enable us to dial in your AC system's performance to the very best of its capabilities.
Save Home Heat Company has received many awards and distinctions in the four decades that we've been serving our community. Included among these are a long term A+ rating and numerous Gold Star Awards from the Better Business Bureau and special recognition of our performance from Lennox Industries and Xcel Energy, among others. We are a member of the respected national industry group Air Conditioning Contractors of America. You can trust that Save Home Heat Company has the expertise to provide you with a professional, comprehensive air conditioning tune-up that will fully support your cooling system.
Our customers trust us because we:
Have knowledgeable, friendly, EPA certified technicians
Have the experience, expertise, and resources to expertly service our customers' systems
Take the time to educate our customers and patiently answer all their questions
Have been consistently serving our community since 1979
Have a strong daily commitment to complete honesty, transparency, and customer satisfaction
Follow up after our work is done to make sure you are 100% satisfied
Have been recognized for superior performance by the BBB, Xcel, Lennox Industries, and many others
Have a friendly, helpful, knowledgeable office staff eager to assist you
In need of AC maintenance?
Reliable Air Conditioning Tune-Up in Louisville
You can depend on Save Home Heat Company to provide you with a high-quality air conditioner tune-up that will ensure the most reliable cooling performance for your Louisville home for many years to come. Our very detailed multi-point checklist is designed to cover all aspects of your cooling system's efficiency, safety, and reliability. We will not only perform a full inspection of all electrical and mechanical components that comprise your air conditioner, your technician will also conduct a number of additional tasks that are crucial to the performance of your system. This includes a temperature-drop performance testing with special attention to air flow, a refrigerant charge test, checking and cleaning air filters as needed, and so much more.
Benefits of Annual AC maintenance include:
Assure optimum efficiency & lowest operating costs
Help avoid unforeseen parts failures
Provide the most effective cooling and greatest comfort levels
Maintain quietest operating sound levels
Ensure longest system life, protecting long term home comfort investment
We Expertly Service All Brands!
Pro Plans Provide Savings & Professional AC Maintenance
Many Save Home Heat Company customers take advantage of the benefits provided by our very affordable Pro Plans. Our Pro Plans can be customized to your home heating and cooling system's specific needs, and can even be set up to include additional filter replacement visits throughout the year. Our comprehensive annual plans provide discounted expert annual maintenance, plus discounts on repairs, replacements and upgrades.
Our Pro Plan customers normally receive their annual tune-ups after the rush of emergency calls at the beginning of the season – when your technician will be able to provide your air conditioner with the highly focused attention that's best for your cooling system. This annual maintenance schedule will provide exactly what your system requires, each year, at a time when it's not as hectic. All you'll need to do when outdoor temperatures start warming up is simply make sure you have a clean furnace filter, turn off your central humidifier (if you have one), and change the thermostat setting to 'cool.' In exchange for significant savings, handling these simple tasks yourself is well-worth it!
Please ask one of our friendly, helpful service dispatchers for more information and a price quote on a valuable annual Pro Plan in Louisville.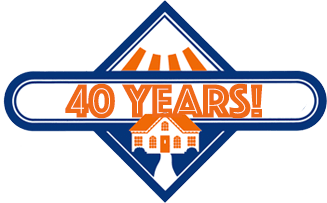 Choose Us for Cooling Maintenance
You can count on Save Home Heat Company to provide thorough, professional annual maintenance for your cooling system. We'll treat you and your home with complete respect, and will always have your best interests in mind. We'll make sure you're fully educated on our findings, and our recommendations and advice will always be presented in a low-pressure fashion. Our goal is to earn your trust and your future business every time that you hire us to perform our AC maintenance in Louisville. We hope you'll give us the opportunity to show you the difference that our highly customer-focused process will make for you and your home. Not looking for air conditioning maintenance? We also offer AC repair and installation as well as furnace maintenance.
Our Complete Line of Quality Home Services Includes:
AC Repair, Maintenance, and Installation – Ductless & Central Systems
Furnace, Boiler, and Heat Pump Repair, Maintenance, and Installations
Hot Water Baseboard and Radiant Floor Heating System Service & Installation
Household Plumbing Services
Complete Residential Electrical Services
Central Indoor Air Quality (IAQ) Products
Water Heater Repairs & Installation – Standard, High Recovery, Tankless, and more
To obtain a free, no obligation quote, please reach out to our team today!